Have you ever wanted to have a vacation in Florida? We bet that many of you will say yes, which is unsurprising. For years, Florida has been one of the most trending spots in the US that drive crowds of travelers from the US and all across the globe. And there are many reasons for that.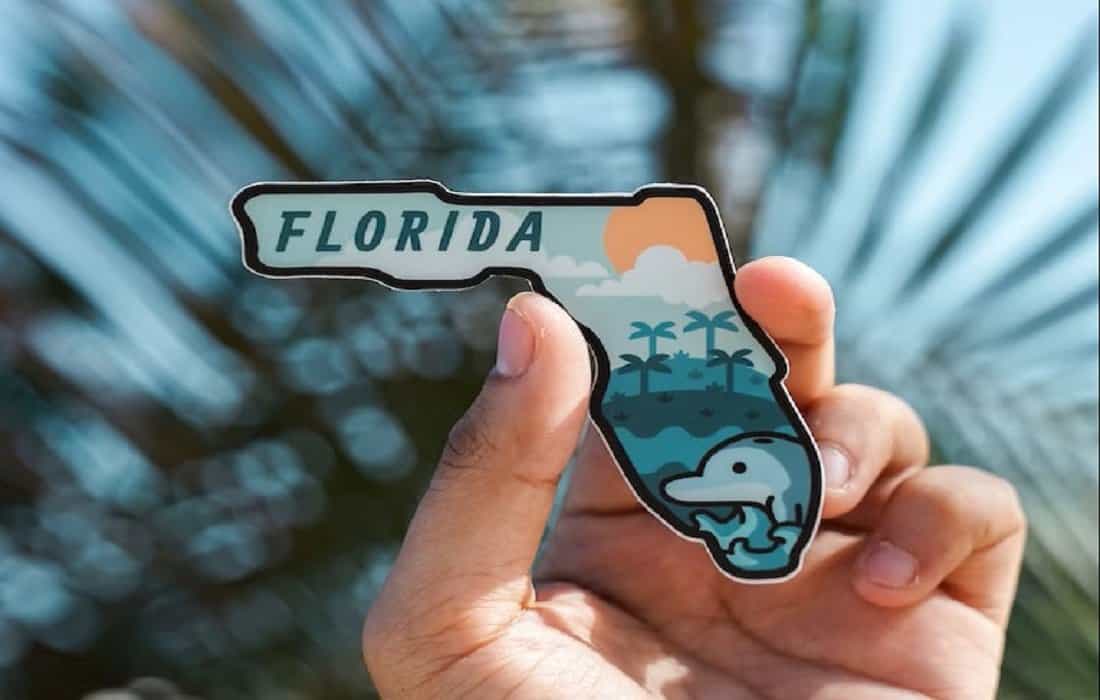 This post may contain affiliate links. Please read our disclosure and privacy policy for more information.
The first reason is the climate. This place is known as one of the sunniest and warmest states in the country that welcomes visitors with excellent weather and stunning beaches, so it has always been famous for a summer vacation. And the best part is that warm temperatures and sunny days can be found here throughout the year, which is why Florida is a common choice for people who want to escape the harsh winters.
Map Of Florida
It is advisable to keep a Florida map with you when visiting the state. By using a map of Florida, you can easily navigate through the different cities, popular attractions, and coastal areas.
Additionally, it will enhance your comprehension of the topography and arrangement of Florida. Before starting your vacation, ensure that you acquire a Florida map to maximize the amount of time spent there. Another reason why travelers come to Florida is the price. There is a common misconception that vacationing in this state is incredibly expensive. But the truth is that it can be affordable, too, if you want it to be.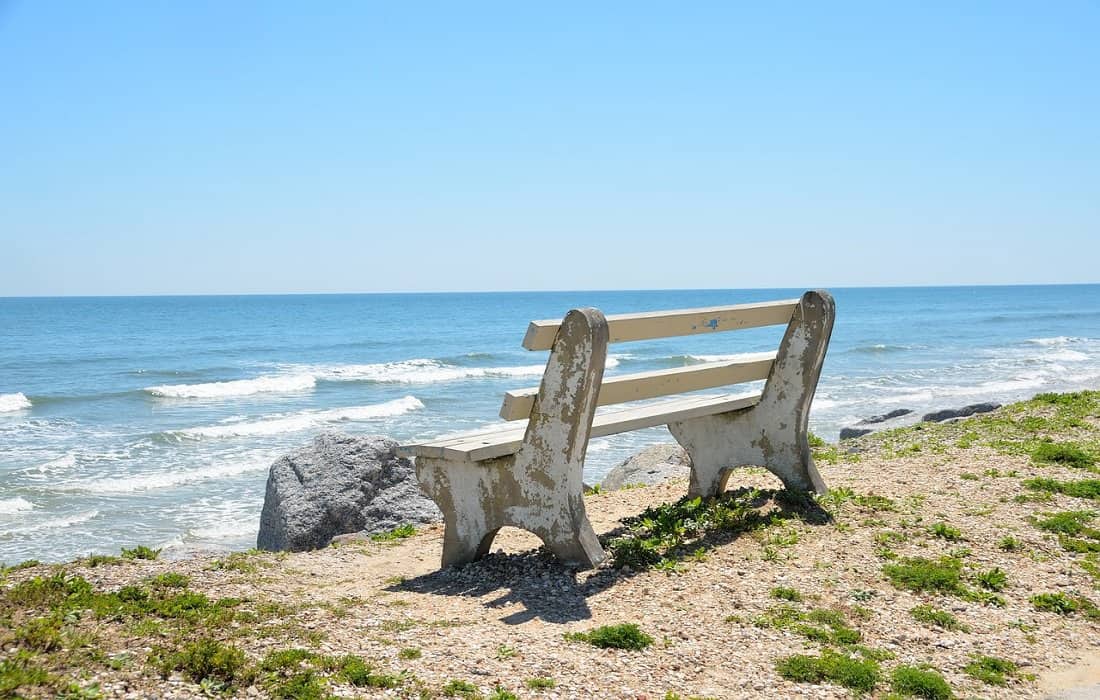 This fact sounds incredibly lucrative to college students who must plan their vacations on a budget. Florida can offer them a wealth of cost-effective accommodations, restaurants, and attractions. So there is no wonder why this state is also widely known as the number one destination for college breaks.
If you're a college student planning a budget-friendly vacation, having a map of Florida is essential. Having a Florida map will help you locate the best deals on accommodations, find affordable restaurants, and discover budget-friendly attractions. It will guide you to making the most of your college break in Florida.
Finally, the last big reason why travelers come to Florida is that this state is home to various attractions, including famous theme parks, beautiful nature parks, etc. But most importantly, this state is also home to many unconventional and unforgettable attractions off the beaten path. So if you are feeling adventurous, you definitely should visit this state. Further in this guide, we will tell you the top locations you must check out.
1. The Great Barrier Reef – USS Oriskany
If laying in the sun and enjoying warm water isn't enough for you, the first attraction on our list should come to your liking. The Great Barrier Reef, also known as the USS Oriskany, is located near Pensacola and offers diving fans a remarkable experience.
The USS Oriskany, a historic Essex class aircraft carrier, is a must-visit site for diving enthusiasts. If you're interested in exploring this underwater marvel, check a map of Florida to find the exact location. The USS Oriskany was named after the Battle of Oriskany, a significant event during the Revolutionary War. It was one of the last completed ships of its class and served in the Korean and Vietnam Wars, earning multiple battle stars. Unfortunately, the ship was damaged by one of the worst shipboard fires since WWII in 1966.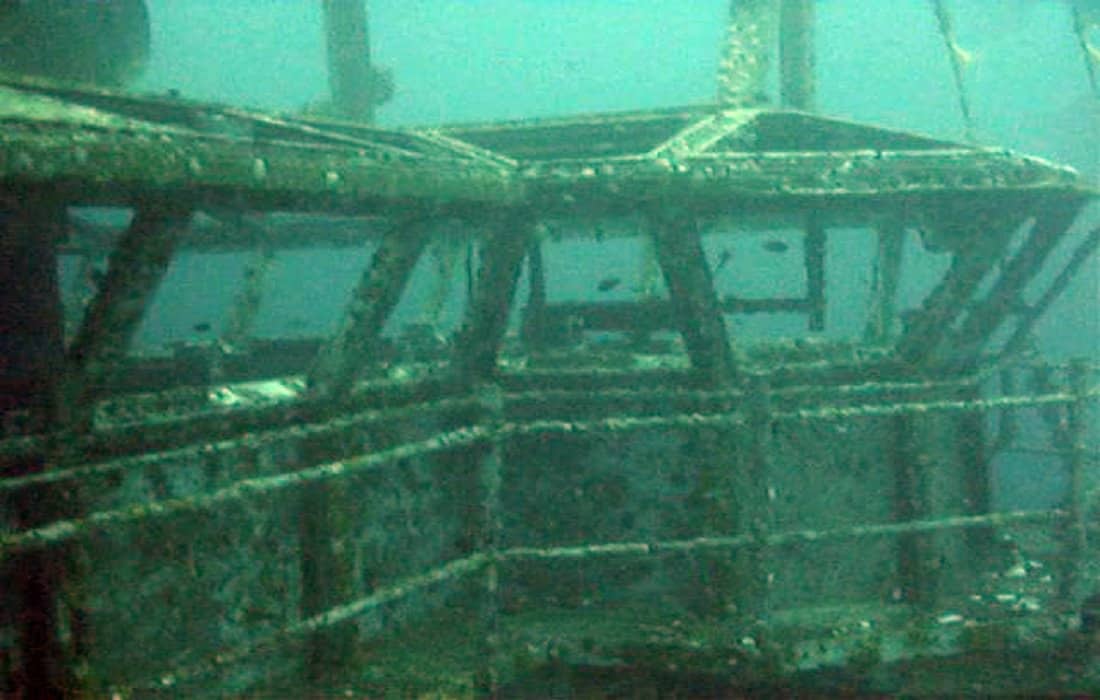 Diving at the USS Oriskany offers a unique opportunity to explore a piece of history beneath the waves. The sunken aircraft carrier has transformed into an artificial reef, teeming with marine life and providing an unforgettable underwater adventure. So, if you're an avid diver or history enthusiast, include the USS Oriskany on your Florida itinerary. Don't forget to consult a Florida map to plan your visit effectively and find your way to this excellent diving site.
After the fire, the ship underwent a lengthy cleansing and restoration process. Then, in 2006, the Navy sunk the Oriskany to create an artificial reef. Today, the Oriskany remains the most significant military wreck of all time and the largest artificial reef in the world.
Today, Florida travelers can see this legendary ship with their own eyes. There are plenty of exciting dive tours offered to the Great Barrier Reef. By taking this tour, you can get an exciting journey into the past, learn more about history, and, at the same time, enjoy the unique marine life of the state. Undoubtedly, it's one of the most memorable experiences for adventurous travelers. So, prepare your diving gear, grab a map of Florida, and get ready to dive into history and witness the beautiful marine life surrounding the Great Barrier Reef.
2. Florida Caverns State Park
We know what you might be thinking now. State parks rarely attract tourists that strive for adventure. However, this isn't the case. Florida Caverns State Park is one of the most fascinating attractions in the Florida State Parks system. The park is situated in the Florida Panhandle, next to Marianna.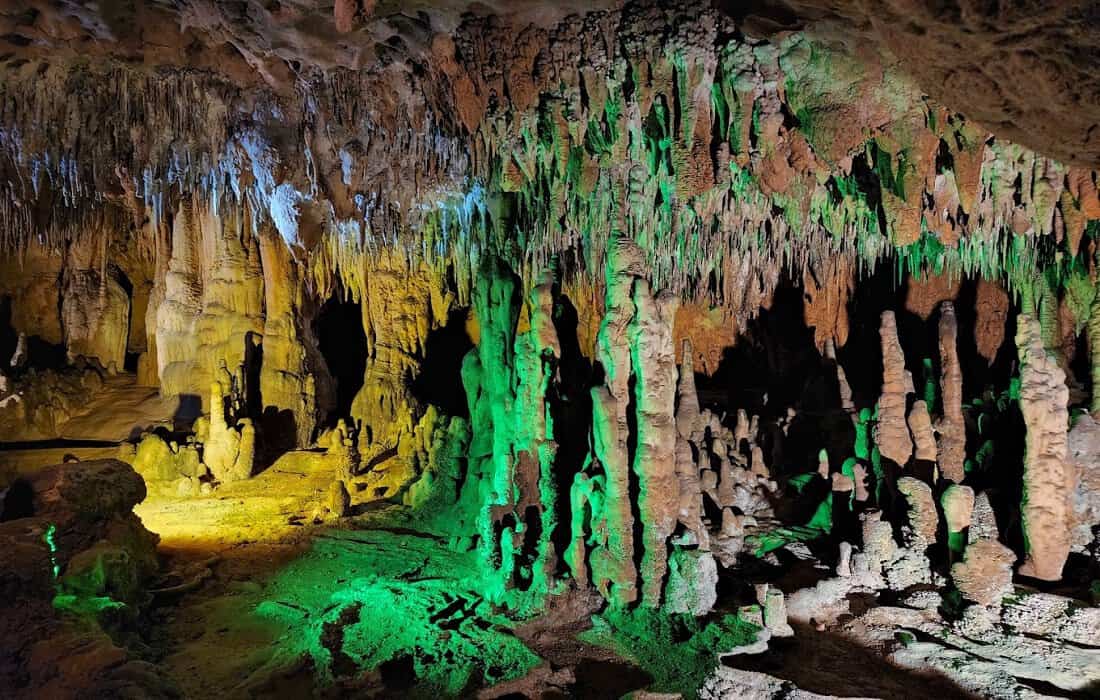 The park has a long history. It (as well as the nearby golf course) was constructed by the Civilian Conservation Corps during the New Deal and has been open to the public since 1942. This place's biggest highlight is the park's several air-filled, breathtaking caves. This is the only park of this type accessible to visitors in the state. You will find a wealth of flowstones, stalagmites, and stalactites in the caves. Also, there are many beautiful springs and rivers.
Florida Caverns State Park is a perfect destination for nature lovers and hikers. Other activities are also offered here, including boating, canoeing, and biking. And there are even a few great campsites. So if you are looking for an adventure, this is it.
Pro tip: Although the park is open all year round, October and November are the best months for your visit. Travelers and locals say the weather is nicely cool and crisp during this time. And there is also not too much humidity, which makes the experience much more comfortable. So before embarking on your adventure, consult a map of Florida to ensure a smooth and enjoyable visit to Florida Caverns State Park.
If you are a student, these months might not be the most convenient for your vacation. However, you can always enlist the help of the trusted "do my essay" service and set off on your journey without harming your grades.
3. Devil's Den Prehistoric Spring
This attraction is next to Williston and deserves the title of one of the most adventurous locations in the state. Devil's Den is a cave that was formed by a karst window. It was caused by the roof that collapsed over an underground river and exposed the water. At first, it was a small sinkhole that gradually enlarged until, in the 1990s, it became large enough for visitors to access the water quickly. That's when the cave became open to the public.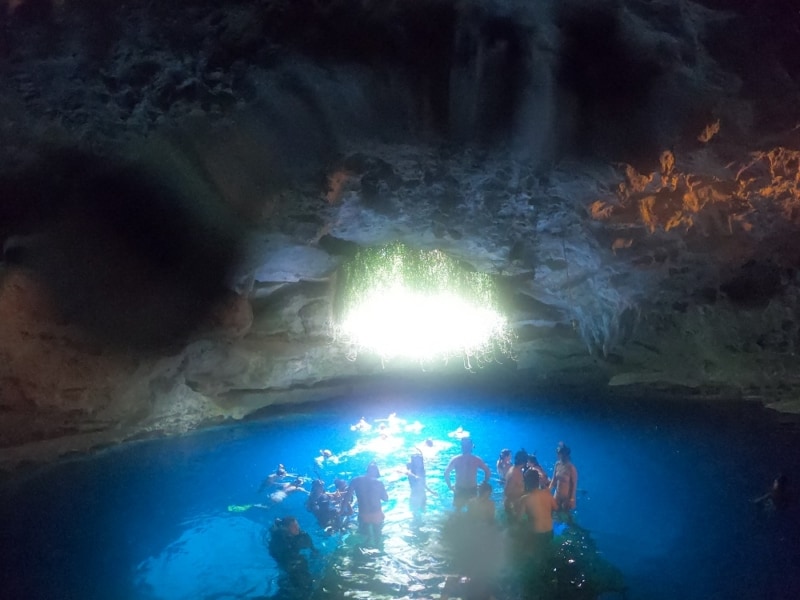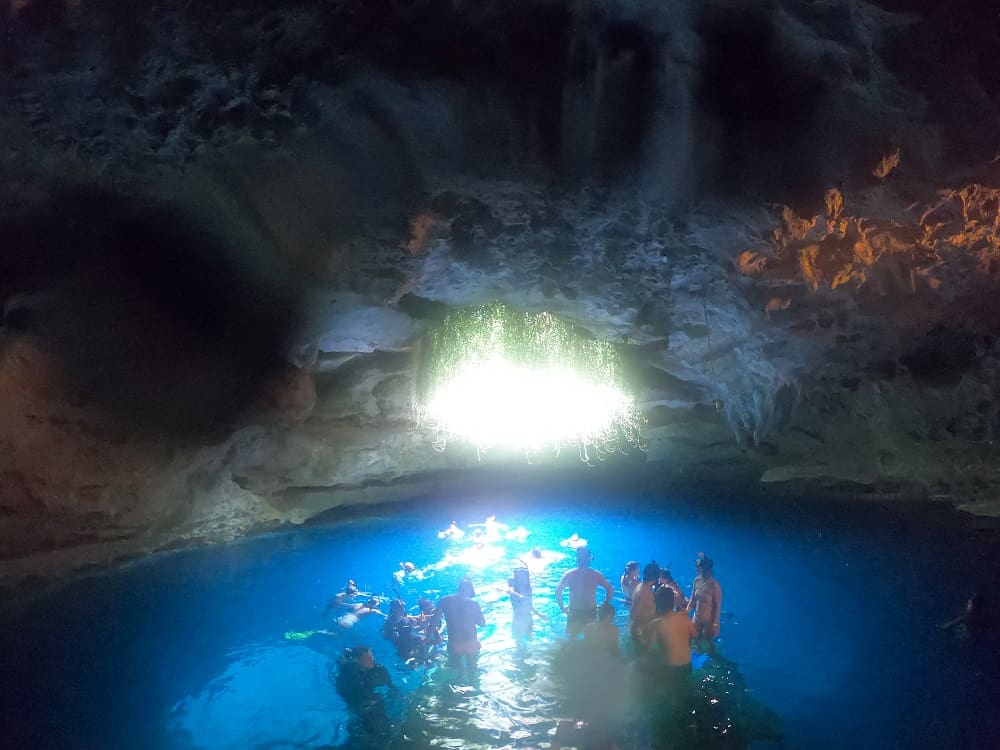 The cave has an inverted mushroom shape and expands below water level to 200 feet. Its maximum depth is 54 ft with a surface diameter of 120 ft. Another interesting fact about this place is that the water temperature of this spring constantly remains at 72°F degrees. Due to its always warm waters, visitors can see water vapor rising from the cave, creating a notable plume around its entrance. Because of this, early settlers believed that it was a chimney from Hell, hence the name Devil's Den.
If you want to see this fascinating destination, it's open all year round. However, it's only operated as a scuba diving and snorkeling site. So there is no way to visit this place just for sightseeing purposes. But if you are up for an underwater adventure, Devil's Den Prehistoric Spring is a must-visit location in Florida Map!
4. The Crystal River
The Crystal River is a small city in Citrus County, Florida, with a population of 3,162 (as of 2018). The town is small and very cozy, with a lot of old-style architecture. But it's not the core reason for visiting this location. Incorporated in 1903, Crystal River is a self-professed "Home of the Manatee," that's why you should see it.
The city is best known for its Crystal River Preserve State Park. The Preserve spans 27,500 acres of tidal creeks, hardwood forests, salt marsh, mangrove islands, flat pine woods, and coastal scrub. It's a breathtaking location where you can go hiking, kayaking, biking, and other activities. But even that's not all.
The primary reason to visit Crystal River is to see manatees. These fantastic creatures flock to the Preserve, seeking refuge in the winter. Thus, if you visit this place during the cold season, you can see hundreds of manatees with your own eyes. Moreover, you can even swim with them. The best time to do this is between November and mid-March.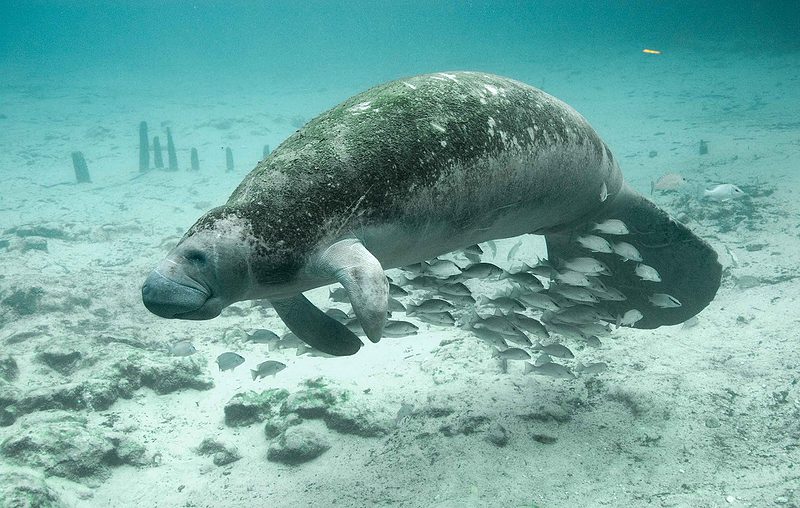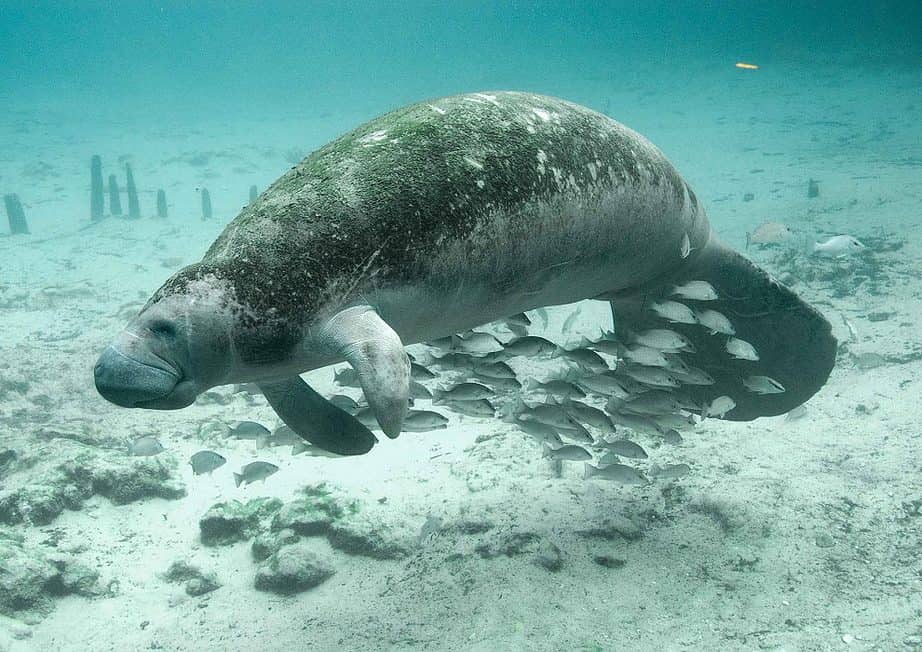 When planning your trip to Crystal River and Crystal River Preserve State Park, having a Florida map handy is helpful. It will allow you to locate Crystal River accurately and plan your journey effectively. And also helps you explore other attractions and points of interest in the surrounding area.
5. Dry Tortugas National Park
The next must-visit attraction for adventure lovers is a national park around 68 miles west of Key West island in the Gulf of Mexico. The park has a few Dry Tortugas islands and the famous Fort Jefferson. Formerly, it was a US military coastal fortress. It was made with over 16 million bricks and covers as much as 16 acres, which makes it the largest brick masonry structure in the US.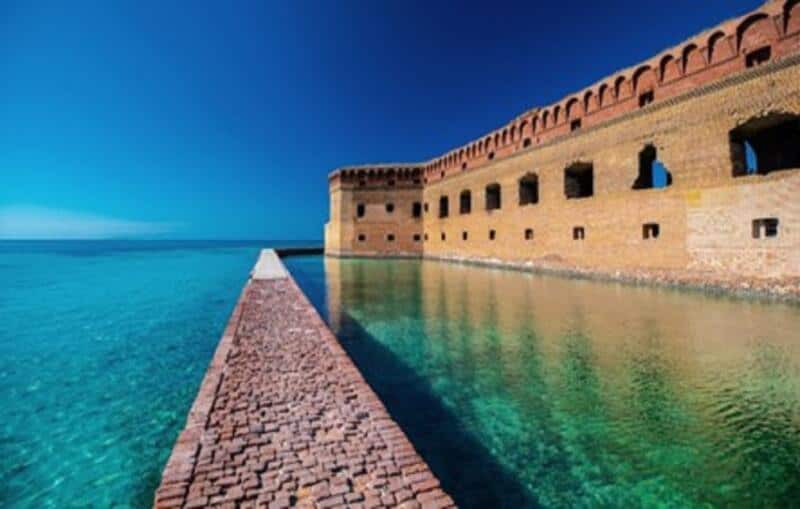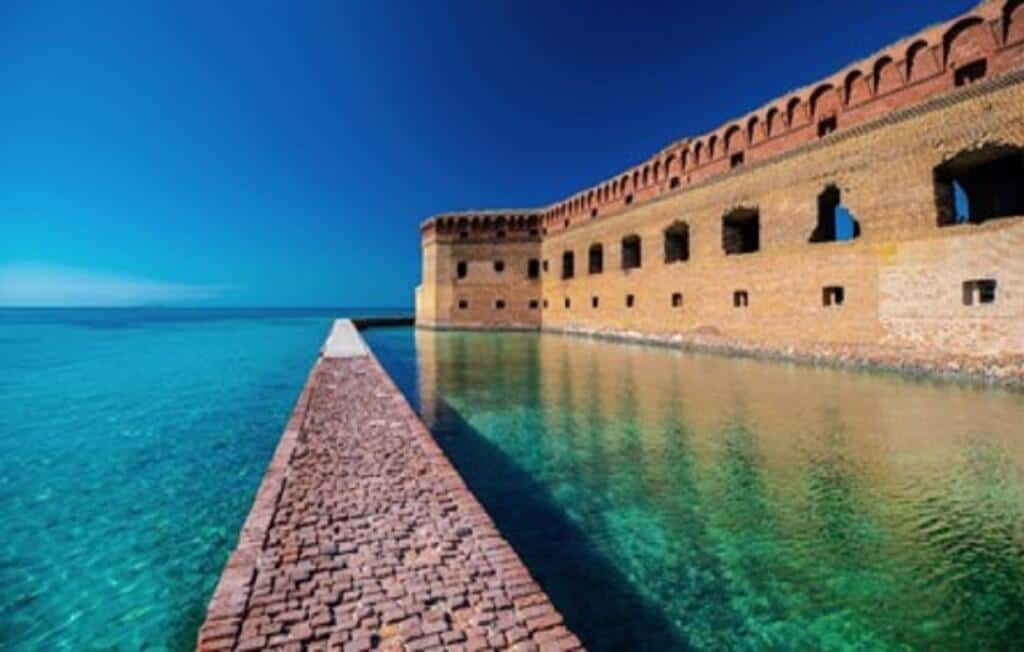 The first reason to see Dry Tortugas National Park is its rich and curious history. Many exciting stories and rumors about this place involve turbulent waters, pirates, stolen treasures, and much more. Thus, if you visit it, we guarantee you will learn many new and exciting things. For those planning a trip, having a Florida map to locate the park accurately is helpful.
The second reason to come here is for the unique nature. For decades, the coral reef of this archipelago was the least disturbed in the state. Today, it's still an absolute heaven for nature and wildlife. So if you want to enjoy unique flora and fauna, this is an excellent destination. And, of course, many fun and adventurous activities are offered in the park, including camping, snorkeling, saltwater fishing, kayaking, and more.
6. Ocala National Forest
The following recommendation on our list is absolute hiking heaven. Ocala is the second biggest nationally protected forest in Florida. The forest extends over 600 miles and is located 3 miles from Ocala.
This national forest was established back in 1908. Thus, it's one of the best-preserved forests in the country and the oldest one east of the Mississippi River. First, this place is a must-see if you want to discover scenic and dense forests surrounded by stunning rivers. Also, here you will find a wealth of ponds, hills, boardwalks, and more.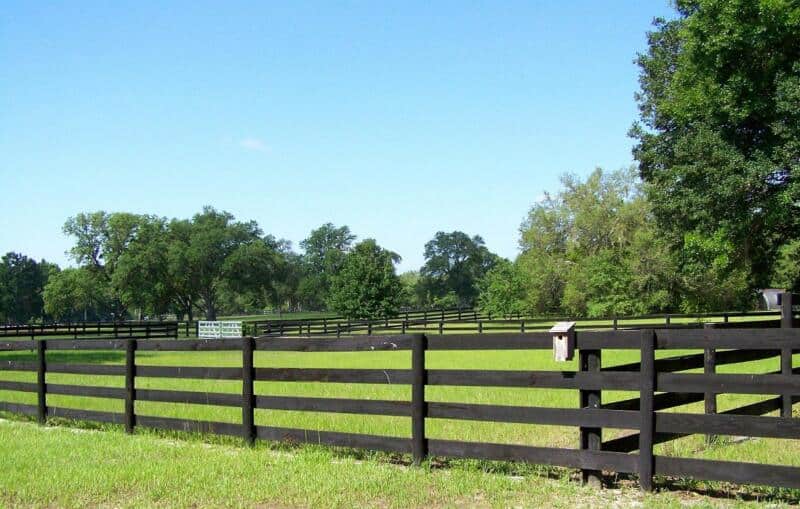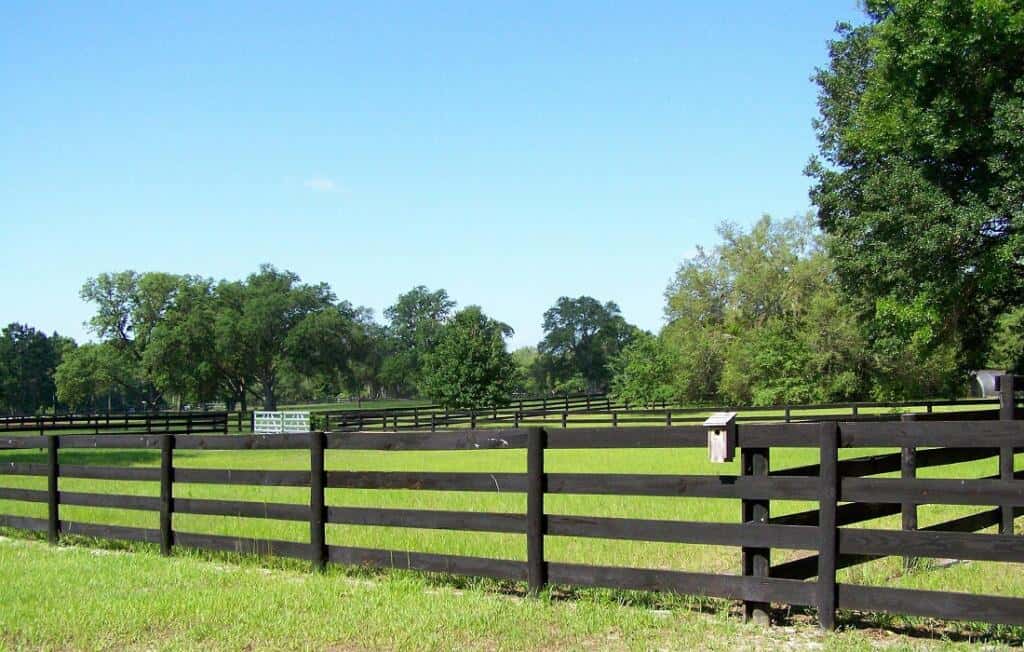 Another reason to plan a getaway to Ocala is if you enjoy hiking. The natural forest offers you a trip on a stunning 75-mile section of the Florida National Scenic Trail (1,300 miles), considered one of the most beautiful in the country.
And even that's not all! Apart from the beautiful nature and great hiking opportunities, there is one more thing that you can find in Ocala. For true adventure lovers, there is a forgotten ghost town called Kerr City. The town was founded in 1884 and was the second town established in Marion County. You can find it on the Florida map and visit this town on Lake Kerr during your tour of Ocala and take a deep dive into the past.
7. Flamingo Gardens
The last suggestion on our list is a well-known map of Florida, its botanical garden, and its wildlife sanctuary. Flamingo Gardens is located north of Miami, Florida, and west of Fort Lauderdale, so it's easy to get to. The garden extends to 60 acres and is open to the public for a pocket-friendly fee.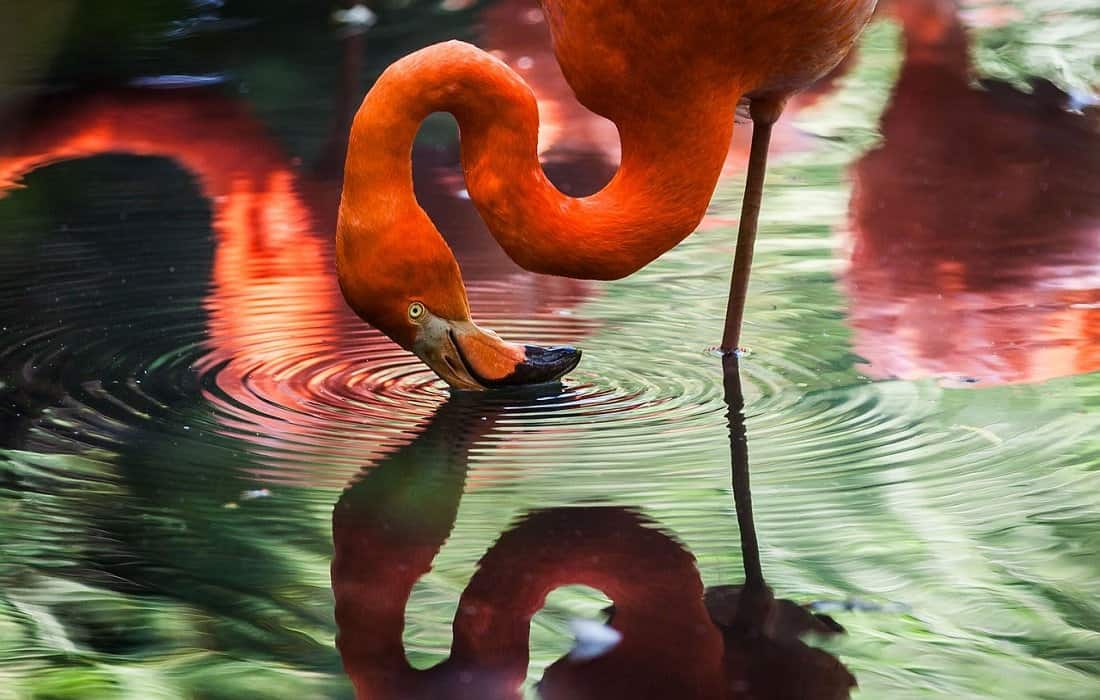 Like many other locations, Flamingo Gardens has a rich history. Initially, this place was created in 1927 and owned by Floyd L. and Jane Wray. The owners planned it as a weekend home with a citrus grove and a laboratory. They also started their botanical collection of unique and rare tropical and subtropical specimens, fruit trees, and other exotics collected worldwide.
Starting from the early 1930s, the home was preserved in a museum. In contrast, the rest of the property and botanical collection were turned into Flamingo Gardens to preserve them for future generations.
Apart from the fantastic botanical collection, this place is known for flamingos. At Flamingo Gardens, visitors can walk by dozens of American flamingos and feed them.
Apart from flamingos, many other fauna representatives exist, such as black bears, bobcats, owls, macaws, etc. Ideally, visiting this location on weekdays, in autumn or spring, is recommended when the weather isn't too hot and there are fewer visitors. If this doesn't fit into your busy student schedule, don't refuse to visit this place yet. Ask professionals, "Please, do my essay," and have an unforgettable adventure!
FAQs
Why Come to Florida as a Tourist?
This state is known for its welcoming weather, white beaches, and vibrant nightlife. At the same time, it's known to have something to offer to travelers on all budgets and with all lifestyles, including adventure lovers.
What Are the Top Activities to Do in Florida for Adventurous Travelers?
This state offers many water activities, including kayaking, snorkeling, scuba diving, and more. Also, there are many possibilities for hiking, camping, biking, bird watching, fishing, and more.
What Is the Most Exciting Adventurous Destination in Florida?
In our opinion (as stated in this article), the Great Barrier Reef must be the most fascinating location to try in Florida if you are looking for a real adventure. This destination has a long and engaging story. It allows you to look back on history while enjoying rich marine life. The experience is truly unforgettable.
Closing Thoughts
As you can see, Florida has much more than just nice weather and excellent beaches. Map of Florida is home to many fantastic, lesser-known destinations that won't leave you indifferent if you are a fan of adventures. Now you know about some of the best of these destinations. So don't wait any longer and get the most out of your time in Florida!
Looking For More Florida Beaches, Start Here?
Subscribe to our newsletter and get the best travel tips and inspirational stories delivered monthly. No spam, no sales pitches – TRAVEL!
Brit On The Move™ Travel Resources
Ready to book your next trip? Use these resources that work:
Need more help planning your trip? Check out our Resources Page, highlighting the great companies we trust when traveling.