Choosing Bogota, Colombia, as a vacation destination might be out there for some people. For us, it was a long time coming. For years Colombia has been deemed off-limits based on The US. Department of State – Bureau of Consular Affairs travel advisories and public perception. Sadly, public perception stems from the Pablo Escobar days of drug-related kidnapping and extortion. Before deciding to make this trip, I did a ton of research.
Here are some startling facts, Mexico has seven times more crime than Colombia, and the assault rate is four times higher.
Despite this, Americans generally consider Mexico to be safer, frequenting all-inclusive resorts that are severely guarded. Guess what; it's no different in Colombia! Colombia has made great strides to lower its crime rates, and they value tourism – they protect tourism. Does this mean that you are 100% safe – no. But you are also not 100% safe anywhere in the world.
For clarity, let's compare the crime rates of America to Colombia. I'll let you be the judge here. But unless you struggle with math, it's evident that while Colombia has a higher rate of "violent crime" and "violent international crime," America is no haven for anyone. The numbers speak for themselves, and crime exists everywhere globally.
Crime rates aside, let's get on with what's so fantastic about Colombia, why you should consider it, and why I will visit again.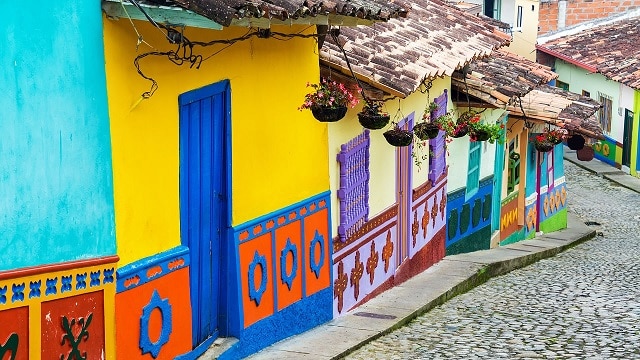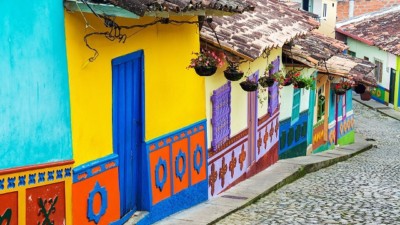 This post may contain affiliate links. Please read our disclosure and privacy policy for more information.
Why Travel to Bogota, Colombia?
Why not is the best response, but I'll give you some specific reasons to consider it:
Bogota is one of South America's most incredible cities. It's the capital, and it's very trendy!
Bogota has so much to offer, such as diverse cuisine, art, history, and tons of sophisticated nightlife.
There is an endless supply of museums and parks.
Colombia is a very religious country; this brings hundreds of magnificent churches to explore.
It's affordable, way cheaper than Mexico.
Where to Stay in Bogota, Colombia?
A concern for anyone traveling to Colombia is where to stay. It boils down to a couple of neighborhoods that are safe for tourists. Some people will disagree here and give you a longer list. While there are a few other neighborhoods, these are the main two for tourists:
Chapinero
We chose to stay in Chapinero and booked the Holiday Inn Express Suites. Chapinero is an affluent neighborhood that has an abundance of restaurants and several high-end hotels to choose from:
All the brands you are already comfortable staying with.
Zona T (Zona Rosa)
We chose not to stay here because it's the city's nightlife capital. Not to say that we don't enjoy a good night out, we do, but we are past nightclubbing. The thought of staying in the heart of a nightclub area gives me a headache. Zona T is slightly north (about a mile) of Chapinero. When searching, hotel options for Zona T Chapinero will display. All the above recommendations for Chapinero will show. Zona T is the place to be for nightlife and shopping; here are some hotels to choose from:
These high-end hotels with phenomenal reviews are not necessarily the brands most Americans are familiar with.
Potential Safety Issues in Bogota Colombia
My intent for sharing here is not to freak people out or give you the impression that you can't enjoy Colombia. Instead, this is to educate you on avoiding classic big city schemes. These scams happen all over the world:
Pickpocketing: Many big cities across the globe have pickpockets. Bogota is no different. The rule of thumb is don't carry valuables, don't flash your phone, and be alert.
Taxi's: The scam goes like this. You get in and give your destination. You then find yourself on a strange street subject to a mugging. In some cases, they are taken to an ATM and forced to withdraw cash. They call it the millionaire ride because you might have to draw a million pesos – a few hundred dollars. In a nutshell, don't use taxis and you will be fine.
ATM Theft: There are three versions of this scam. 1. Card skimming, which occurs globally. 2. A combo taxi scam (see above). 3. El fleteo – which is where someone observes you withdraw cash. The person who watches then robs you. Avoid taking money at night and stick to safe locations like a mall or inside a bank.
Drink Spiking: Nothing new here. This goes on all over. Make sure you drink at reputable places, don't accept a drink from a stranger, and watch your drink being made if you are concerned.
Things To Do In Bogota Colombia
We spent five nights in Bogota, and while I'm satisfied that we hit the highlights, there is plenty more to see and do. If you are into museums and parks, then you will need more time than five nights:
Plaza Bolivar, Bogota
Located in the famous La Candelaria district, Plaza de Bolivar or Plaza Bolivar is the capital's main square. This is a total freebie, walk around and take in the sights. The square is home to the Palace of Justice of Colombia, Lievano Palace, the National Capitol, and The Primary Cathedral of Bogota. There are several free museums to take in here.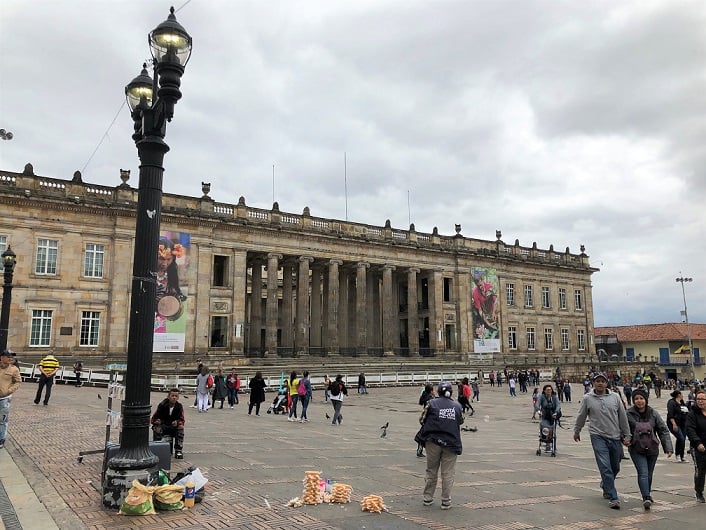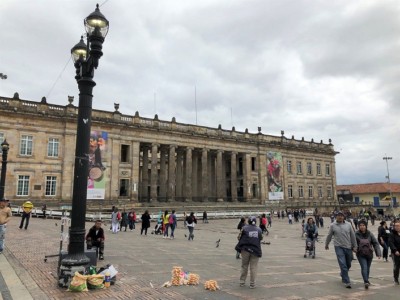 Changing of the Guards at Plaza Bolivar
You can watch The Changing of The Guard Ceremony on Wednesday and Friday at 2:30 pm and Sunday at 3 pm. It's completely free and worth watching. La Candelaria is famous for its walking tours and history; however, it is notorious for pickpocketing and is unsafe at night. Do not book to stay in La Candelaria – it is not advised.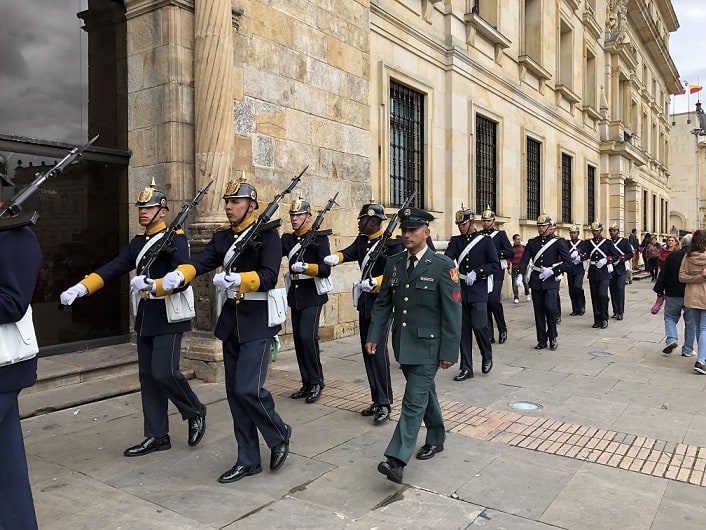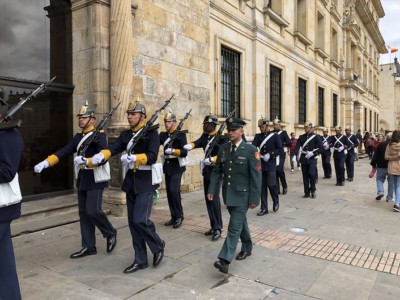 Gold Museum
The Gold Museum was not on our list of things to see or do; it was a standard stop on one of our days out. We humored the visit, and it was interesting as far as museums go. It is one of the most visited touristic highlights in the country, has 55,000 pieces, and contains the most extensive collection of gold artifacts globally. I am not a museum person, and I could have skipped this one.
Monserrate
Monserrate is the name of the hill or mountain that shadows the city of Bogota.
Ten thousand three hundred forty-one feet above sea level, it is home to the famous 17th century white church that can be seen for miles when there is no fog. Like Christ the Redeemer, Monserrate is synonymous with Bogota Colombia, and most people recognize it. You can get up and down three ways: hike, cable car, or train. At the top, there is the church, restaurants, and souvenir shops. Well worth seeing but plan accordingly. As I mentioned, Colombia is very religious, and we were there over Easter, so all churches were packed with people attending mass. This resulted in an extremely long wait to get back down.
Basilica de Nuestra Senora de Lourdes
Located in Chapinero, it was built in 1875 in the neo-Gothic style, featuring an ornate, vaulted interior. It is known for its polychrome stained-glass windows of German origin. This is where I learned about the Cross's Stations, which prepared me for the Salt Cathedral of Zipaquira – Bogota, Colombia.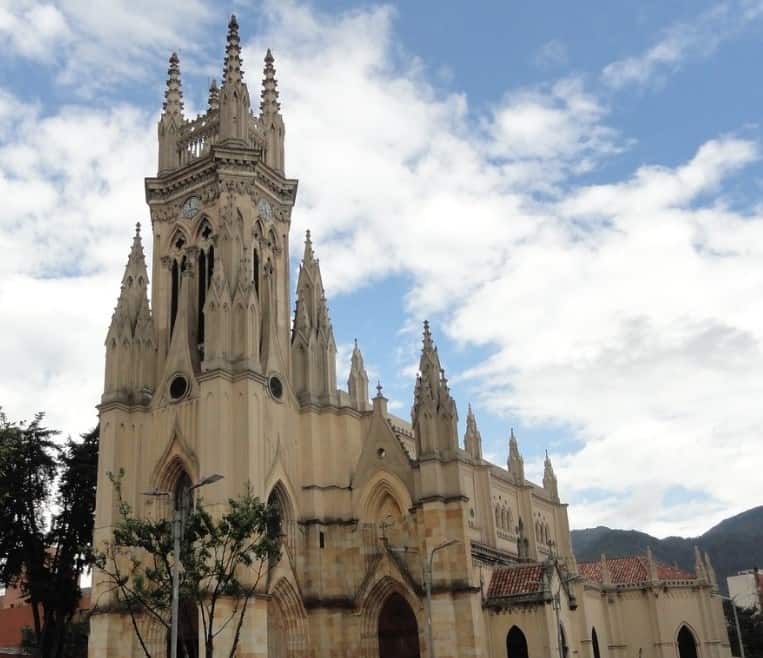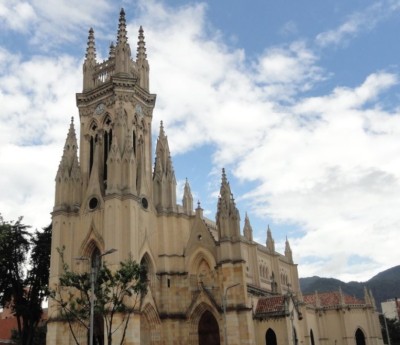 Ciclovia – Street Bike Riding
Ciclovia means "cycleway," Many of the main streets will be shut for this event on Sundays from 7 am to 2 pm. You can rent a bike and participate or watch. We did not participate, and it's unavoidable to see. It's as if the entire city comes out to cycle on Sundays! Please make a note of this because it does cause delays.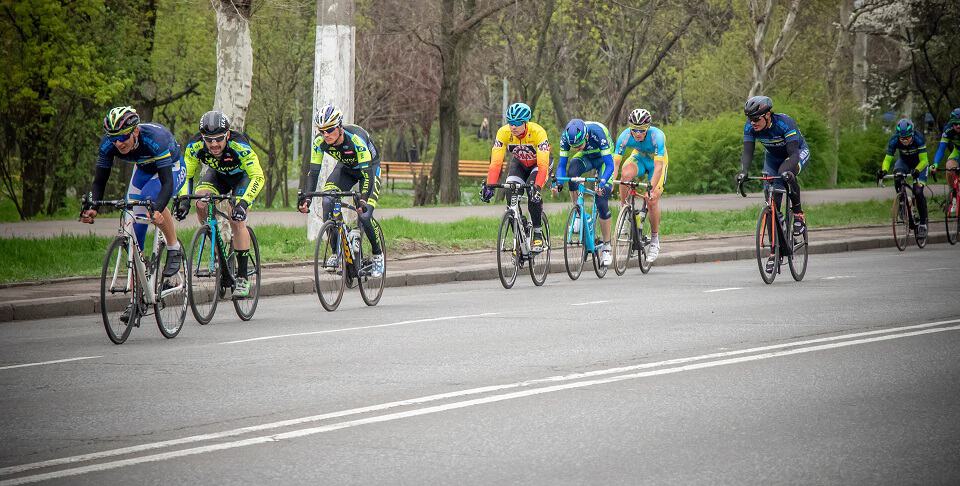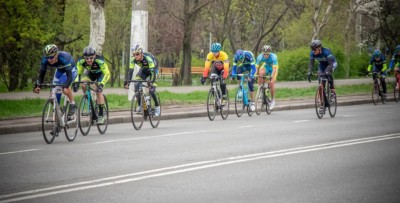 Laguna de Guatavita (Lake Guatavita)
Lake Guatavita is a sacred lake for the Muisca people. Legend says that the Muisca's ritual was a celebration. The Zipa, a title for a ruler of ancient times, was expected to offer gold to the gods. It's said he would cover himself with gold and float out on Lake Guatavita to offer up gold. There is a gold Muisca raft representation of the initiation of the Zipa inside the Gold Museum.
I'm not going to lie. This one sucked. I don't know how many steps are required to get to the top because I never made it; I quit halfway. Not only could I not breathe, but it was sweltering hot. I am not physically fit. However, this hike will challenge all. Add to this; once I went back down, the locals tried to put me on a bus back to the exit. I flat-out refused.
I'm not sure about you, but I'm not getting on a bus solo in the middle of nowhere—Solo, as in me, the driver, and no other passengers. No, I'll pass. You'd have to kill me to get me on that bus – it's just not happening. I stood my ground, knowing that the driver would pick up my friends who went up and returned for me. And, just like that, he did!
Outside of the physicality of this one. The exit is on the other side. If you drove and parked, you need to pay to take a bus back to the parking. This was not clear upon entry, and several people had an issue with this even though it was only pennies.
A beautiful view that I got to take in through the lens of my friends, but this one is for the birds!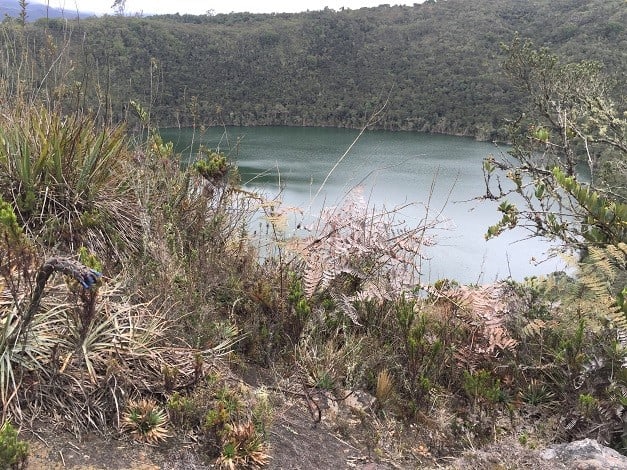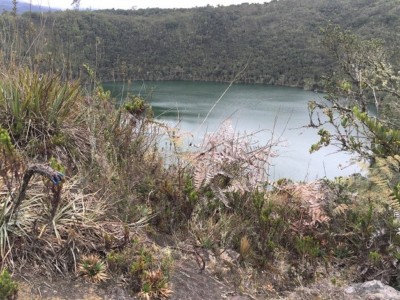 Villa de Leyva
We stopped here en route to Casa Terracota. This place oozes charm. It's oozing with streets paved in stone. The Colombian National Network of Heritage Towns is home to Plaza Mayor, the largest square in Colombia. The streets are filled with quaint shops and restaurants and home to a winery and a vineyard.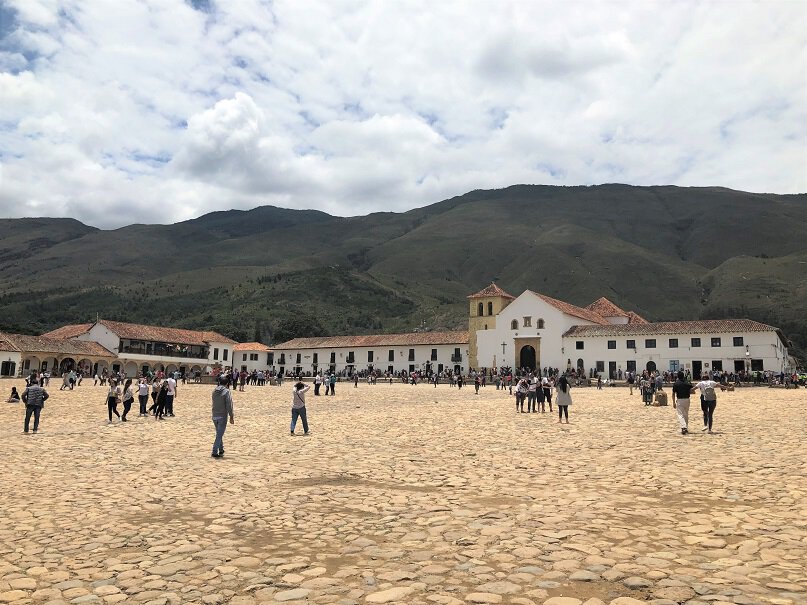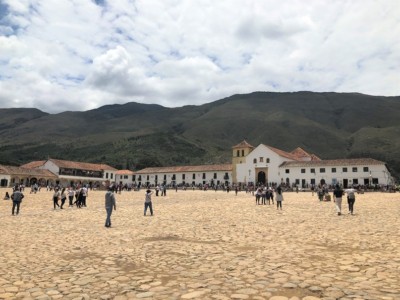 Hotel Del Salto at Tequendama Falls – Colombia
Ever since I saw the photos of Hotel Del Salto at Tequendama Falls, I wanted to visit this allegedly haunted hotel. Colombia was already on the list for 2019, and I chose Bogota explicitly to see this once hotel, now museum. Besides the obvious reasons, like being directly opposite a huge waterfall, the hotel has a long and somewhat morbid history heightening the urge to visit.
Hotel Del Salto at Tequendama Falls is a significant tourist attraction for CColombian'sand international travelers alike. The hotel sits 18 miles southwest of Bogota and is easily accessible by car or bus. It invites a crowd of tourists longing to take in the view of Tequendama Falls. These tourists explore the stories of suicide that create such notoriety and find out firsthand if the legend is true.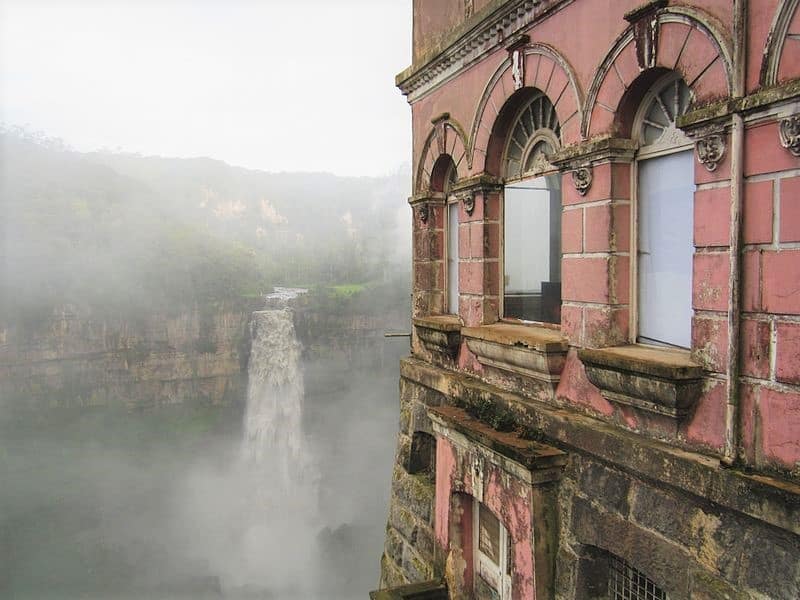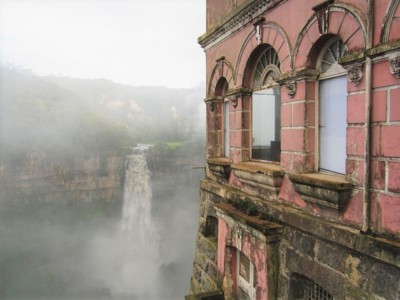 Felipe Restrepo Acosta On Wikipedia (Creative Commons)
Casa Terracota
Villa de LLeyva'sCasa Terracota is an architectural marvel that took the artist and environmental activist Octavio Mendoza 20 years to complete. Given the title of "sa de Flintstones," "this unusual house is made entirely of clay. At 5,400 square feet in size, Villa de LeLeyva'sasa Terracota is one of the world's biggest pieces of pottery.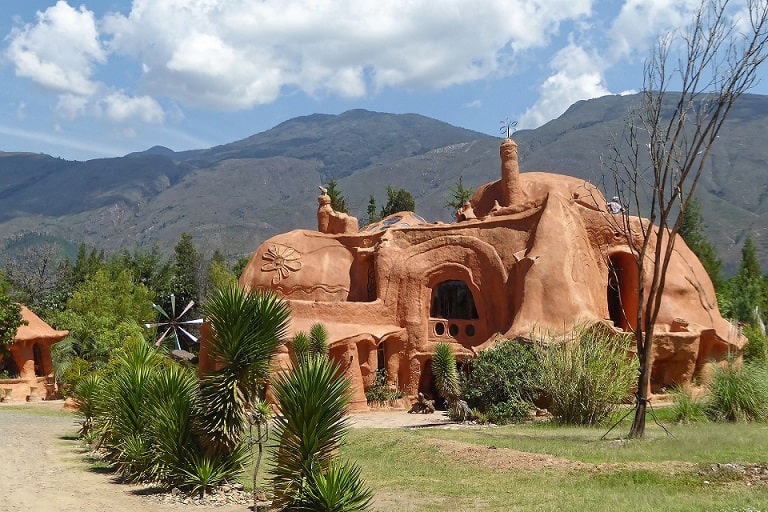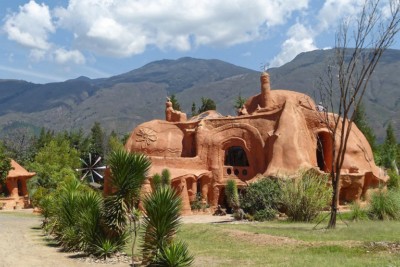 Salt Cathedral of Zipaquira – Bogota, Colombia.
Hailed as one of CoColombia'sost significant architectural accomplishments, The Salt Cathedral of Zipaquira is the most stunning and unusual cathedral you will ever visit. When you start to walk down the pathway leading to the tunnels, you know you are about to experience something inspiring. It is dark, wet, mysterious, and reminiscent of a scene from Game of Thrones. Once a working salt mine, this cavernous system is now described as a "Jewel of Modern Architecture" "s the church was carved inside a salt mine 650 feet underground.
Choose this if you can only pick one thing to do in Bogota. It's simply amazing.
What You Need to Know
Americans do not need a visa to visit Colombia.
The locals speak little English. Therefore, get creative. We used Google translate, and we tried our best with the bit of Spanish we do know.
Do not use taxis; You might experience the "m" millionaire ride" "scam."
Uber exists in Colombia but do not use this option. While this is safer than a taxi and trackable, it does not matter if something goes wrong.
I do recommend using public transportation. Stick with a private driver that the hotel will arrange, and you cannot go wrong.
Closing Thoughts:
If we consider perceptions alone, this might have been our riskier trip to date. Factually, we have been to places a lot more dangerous. I loved Colombia. It exceeded my expectations for a vacation. The food was fantastic, and there was an endless supply of things to see and do. Getting around is simple, itit' ridiculously inexpensive, and itit'sich in culture and history. Add to this a direct flight from Orlando, we will be going again specifically to see Cartagena, and that's a rare endorsement from me.
The only thing that could have made this trip any better would have been meeting Nicky Jam and scoring a big fat snog – no me puedo contener.
If I have not convinced you yet, here is another thought — The US. Department of State – Bureau of Consular Affairs travels advisories currently rates Colombia as a two, which is "E" ercise Increased Caution." "guess what? The United Kingdom is also rated as a two!
Looking for more posts on Colombia? Start here:
We are a participant in the Amazon Services LLC Associates Program, an affiliate advertising program designed to provide a means for us to earn fees by linking to Amazon.com and affiliated sites.
Brit On The Move™ Travel Resources
Ready to book your next trip? Use these resources that work:
Need more help planning your trip? Check out our Resources Page, highlighting the great companies we trust when traveling.