July 4 in Florida is a special time where parties and barbecues are the norm. The flag is flying high, all gather to celebrate, and you can expect to be entertained in cities all over the state. Floridians take great pride in fireworks displays; they go all out, sparing no expense.
Visitors and Floridians can celebrate July 4 at the beach, with locals at home, on the water, or at theme parks and resorts that host special events. On top of this, you can even attend more than one event over the weekend.
Here we have listed some of the best places to celebrate July 4 in Florida. And don't forget wearing red, white and blue is expected!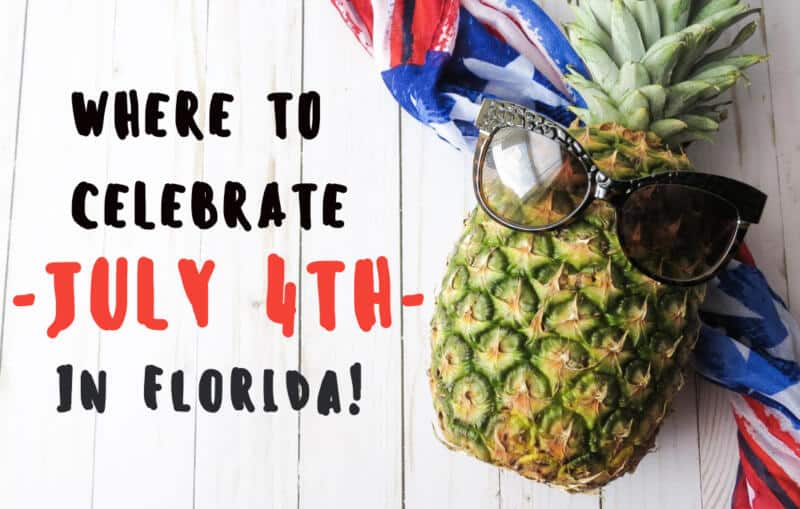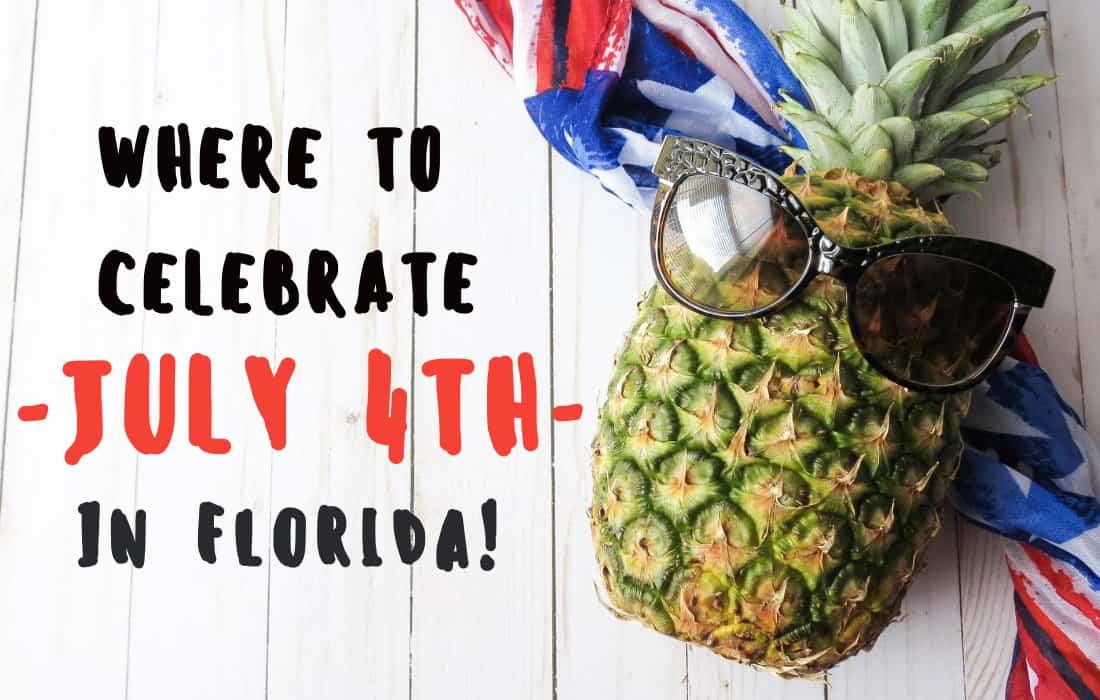 This post may contain affiliate links. Please read our disclosure and privacy policy for more information.
History of July 4 – Independence Day
There is a common misconception that the 4th of July signifies the war's end, but that isn't true. We must go back about 400 years to understand the holiday's significance. In the early 1600s, European immigrants formed a small colony in Jamestown, Virginia, where Native Americans lived for years.
Over the next few years, more Europeans came to North America and founded the thirteen colonies. Over time, these colonies would become the states of New Hampshire, Massachusetts, Connecticut, Rhode Island, New York, New Jersey, Pennsylvania, Delaware, Maryland, Virginia, North Carolina, South Carolina, and Georgia.
For 150 years, these colonies lived independently of British rule, even though tensions between the two steadily rose until the American Revolution in 1775. One year into the war, the Continental Congress voted to approve writing a document declaring America's independence from Britain. Thomas Jefferson drafted the official Declaration of Independence; Congress adopted the document on July 4, 1776, and America officially began its fight for independence.
The Declaration of Independence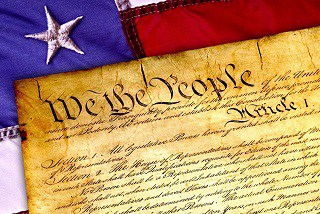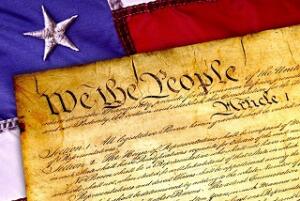 The Pennsylvania State House in Philadelphia later hosted a signing ceremony with 56 representatives from the thirteen colonies. Even though the Revolutionary War wasn't won until 1783, July 4 celebrates the symbolism of the first time the thirteen colonies declared America as an independent nation.
Why Celebrate July 4?
During the colonial era, bonfires, parades, speeches, and bells rang to celebrate the England king's birthday. During the summer of 1776, many towns celebrated their new independence by staging a mock funeral for the king. His death symbolized the end of a monarchy and the beginning of democracy in the new nation. In 1777, Philadelphia held its first annual celebration on July 4.
Philadelphia's 4th of July celebration in 1777 established the tradition of fireworks. A ship fired a 13-gun salute to honor the thirteen colonies, and the Sons of Liberty set off fireworks. Despite many cities celebrating Independence Day at the time, Massachusetts was the first state to declare it a holiday in 1781.
The United States Congress made the 4th of July a federal holiday in 1870. After that, people all over America, including Floridians, celebrate the day as an Independent Day every year. Across the country, many towns celebrated with bonfires, parades, canon or musket fires, and public speeches.
How Do People Celebrate July 4?
During early 4th of July celebrations, participants rang bells in revelry, built bonfires, ignited fireworks, and fired cannons to celebrate their hard-fought independence. There are many activities Americans participate in today, and they can vary from state to state. Nevertheless, some things have become so ingrained today that it may seem odd if you don't participate. People are reminded of their rights and freedoms during this time.
A traditional 4th of July celebration in Florida might include a band, a town festival, and a barbecue. People often came together for barbecues with their friends and families. Fourth of July celebrations in Florida include fireworks, food, and patriotic music every year.
People wear red, white, and blue clothing to these family-friendly events and indulge in classic American food like burgers and hot dogs while gazing at the stars at night.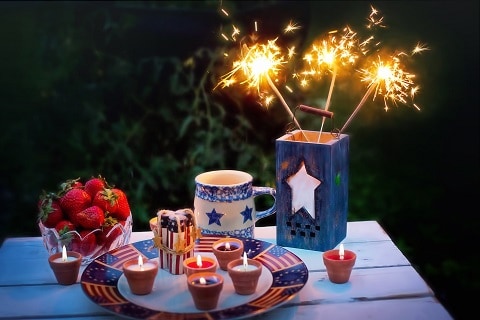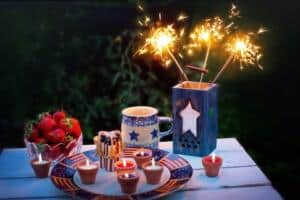 July 4 in Florida
In 1777 one of the first celebrations of the 4th of July took place, and many traditions associated with that celebration have persisted.
The whole nation celebrates July 4. Other than Christmas, it's the most celebrated holiday in the United States. If you are in Florida over July 4, here are some traditions you will encounter:
Attending fireworks displays
Family get-togethers
House parties
Pool parties
City parades
Wearing red, white, and blue
Eating America's iconic foods like hot dogs and hamburgers
A day at the beach
Decorate everything with American flags, buntings, and more
If you have access to a lake, you'll also see boats decorated in red, white, and blue!
July 4th Bunting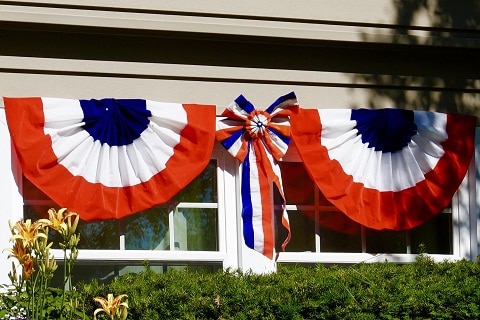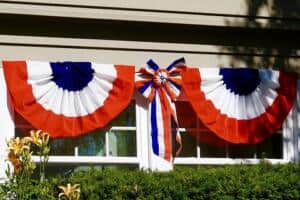 Where To Celebrate July 4 in Florida?
Now that we all know what July 4 is about, let's get down to where to celebrate July 4 in Florida!
Tampa
The 4th of July is a great time to enjoy the fireworks, parades, backyard BBQs, fairs, baseball games, shopping for great deals, and spending time with friends and family in Tampa, Florida. In Tampa, there are things to do on Independence Day, such as fishing, golfing, and camping.
Orlando
Fireworks at the Fountain, Orlando
Downtown Orlando presents alive on the 4th of July Fireworks at the Fountain. It features activities for children, live entertainment, and food and drinks for purchase. The free patriotic event is a crowd-pleaser for Orlando locals. Fireworks are typically lit up at 9:15 pm and, in the past, have been accompanied by live music from the Orlando Concert Band.
Red Hot and Boom, Altamonte Springs
Altamonte Springs and XL 106.7 FM host the Red Hot & Boom celebration in Crane's Roost Park on July 3. The event celebrates America's birthday with live performances, fantastic food, and spectacular fireworks. The event is one of the largest in Central Florida.
Walt Disney World
Walt Disney World's 4th of July celebrations showcase patriotism at its finest, which will delight kids. A visit to the park during this time will include unique displays at Magic Kingdom Park and EPCOT, as well as their typical nightly shows.
If you stay onsite at Disney, you can see the spectacular firework shows from your room!
Fort Lauderdale
The Fourth of July Spectacular in Fort Lauderdale will feature family-friendly activities, beach games, and live music. The event takes place on Fort Lauderdale Beach at A1A and Las Olas Boulevard intersection and ends with fireworks at 9 pm. In addition to bounce houses, water slides, and face painting, there will be an old-fashioned hot dog eating contest and a watermelon eating contest.
Safety Harbor
Celebrate July 4 at Safety Harbor in style with the whole family. The event includes children's activities, live entertainment, food vendors, and fun for the entire family. Make sure you get a good seat at the Marina downtown cause the best fireworks are displayed here.
Apalachicola, Florida
Downtown Apalachicola hosts a spectacular fireworks display, live music, and food trucks on Independence Eve. Live bands perform on Water Street in Riverfront Park downtown while veterans are honored. In the evening, the Apalachicola River is illuminated by fireworks.
Lakeland
Lakeland's Red, White & Kaboom Independence Celebration will occur in the Frances Langford Promenade and Lake Mirror. Live music will entertain the crowd before a dazzling fireworks display concludes the event. Food trucks will be parked around Lake Mirror, so bring your appetite, and enjoy the celebrations. The possibilities are free to the public, so you can get your children, family, and friends to celebrate the next 4th of July in Lakeland and celebrate the independent day.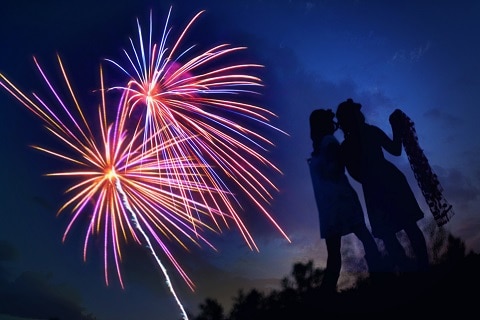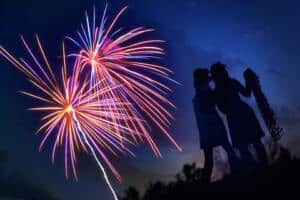 Winter Springs
Central Winds Park hosts the Celebration of Freedom for the people of Florida and visitors. There will be live music, entertainment, local food trucks, and fireworks at the events. Children are also welcome to join the celebration. For children, there is a Red White and Bounce Zone, face painting, a water balloon toss, as well as a meet and greet with characters. The spectacular fireworks light up the park at night.
Mount Dora
Freedom on the Waterfront Independence Day Celebration begins a day early. The place is a great place to celebrate Independence Day with your family. Gilbert Park offers a kid's zone with fun activities, food trucks, and beverages. Elizabeth Evans Park hosts various, and fireworks will be launched over the water. The lower levels of the parking garages are also accessible to the disabled. Hence, anyone can participate in the celebration.
Cape Coral
Cape Coral celebrates the 4th of July as a community event. Various entertainment takes place during the day, from food trucks to different vendors, colorful floats, and live music, all leading up to the day's main event.
After sunset, you can also enjoy a fireworks show on the Cape Coral Bridge. They shoot fireworks from the middle of the Cape Coral bridge on America's Independence Day, closing it to traffic. Cape Coral Parkway offers a thrilling view of the show, but if you can't make it there or don't want to deal with the crowds, you can take a boat and watch from the Caloosahatchee River.
West Palm Beach
West Palm Beach celebrates July 4 with an Independence Day extravaganza filled with activities for everyone. Over 100,000 people usually attend the fireworks show along the waterfront each year, and they look forward to the moment when they go 'boom.' You can enjoy fireworks, parades, backyard barbecues, fairs, baseball games, shopping for great deals, and even a lovely evening out with your friends and family on July 4 in West Palm Beach. Among the things to do on the 4th of July weekend in West Palm Beach, Florida, are camping, fishing, and golfing, among other things.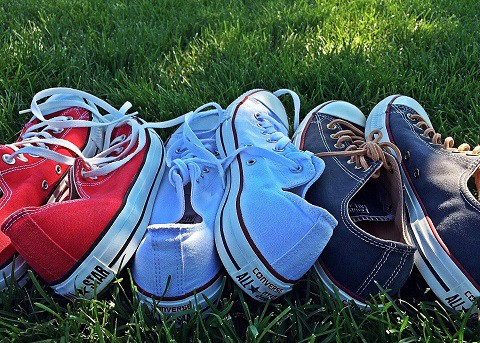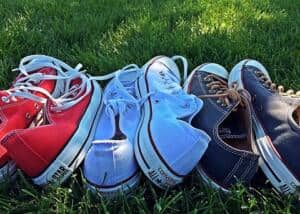 Miami
If you are looking for a place in southeastern Florida to celebrate your next 4th July celebration, then you should choose Miami. Take part—poolsides America's Birthday Bash for free family fun. There is a kid-friendly area for kids to play and adult beverages for the 21 and over the crowd at this family-friendly event at Bayfront Park. The fireworks show and live music occur in the evening—poolside BBQ.
Coral Gables
There are hundreds of places in Miami where you can go and enjoy celebrating the day with your family and friends. Coral Gables Biltmore hotel hosts the Stars and Stripes BBQ and Fireworks Festival on the Fourth of July.
Jacksonville
Jacksonville hosts fireworks throughout the city, including the July 3 fireworks at 121 Financial Ballpark, where a baseball movie is shown on a high-definition video board. On the 4th of July, Jacksonville Beach hosts its annual fireworks show, while the City of Jacksonville displays fireworks along the St. Johns River, with viewing areas on either bank. Riverside Plaza has a family fun zone, food trucks, beverages, and a concert to celebrate Independent Day.
Tavares
If you want to attend different traditional activities of Independence Day, then you can come to Tavares to celebrate your next July 4. There will be a street party on Main Street, a seaplane flyover, and an Independence Day parade during the city's July 4 celebration. The children's activities and interactive kids' dance party will bring full entertainment for your family and children in Tavares Square. Fireworks will light up the main stage at Wooten Park, providing you with an unforgettable experience.
Santa Rosa
River fest on July 4 brings the town of Milton, on Florida's panhandle, to life. A family-friendly event on the 4th of July features the famous Great Mill Town Duck Race at the end of the day, followed by a fireworks display over the Blackwater River in the evening. Celebrate Independence Day with delicious food, music events, and more in Santa Rosa, FL.
Apopka
Festivities for the city will be centered around the Apopka Amphitheater. You can participate in face painting, balloon artistry, tower climbing, bungee trampolines, and bounce houses.
Star Spangled Spectacular, Panama City Beach
Panama City Beach
From July 2 to the 4th, Panama City Beach offers multiple patriotic events for your enjoyment. With one of the largest fireworks displays on the Gulf Coast, this event caters to all ages. During the 2nd week of July, Light Up the Bay is held by Papa Joe's at the bay. On July 3, there is the Annual Beach Bash, Light Up the Gulf, and Freedom Rocks. A fireworks display takes place at Russell-Fields City Pier and Miller County Pier.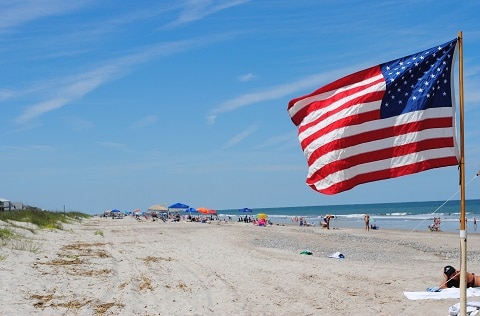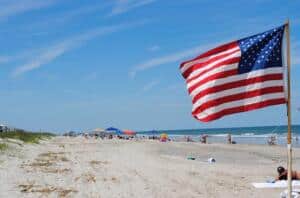 Kissimmee
The Kissimmee Fourth of July Celebration will feature free live music and traditional Independence Day activities. Fireworks light up the night sky in the South Entertainment area of Old Town, behind the Hurricane.
The festivities include live performances, a kids' zone on the Festival Lawn, food trucks, and beverage concessions. Celebrate Independence Day with your family and kids by joining the activities.
St. Augustine
This classic event traditionally draws thousands of locals and visitors to the Castillo de San Marcos and all along the bay front and the Bridge of Lions every year. You can enjoy the concerts and fireworks and enjoy tasty food. Alcohol is prohibited on public property, including parks, streets, and sidewalks.
Stuff You Need For July 4
The Best Places To Watch 4th of July Fireworks in Florida.
Boynton Beach – City Fireworks
Cape Coral – Red, White & Boom!
Clearwater – Clearwater Celebrates Americ
Crystal River – Kings Bay
Destin – Smoke on the Coast BBQ and Fireworks Festival
Florida Keys – Blackwater Sound Fireworks
Jacksonville – City Display
Lakeland – City Fireworks
Lantana – City Fireworks
Legoland – Red, White, and BOOM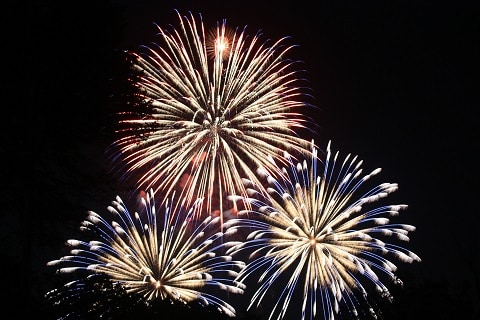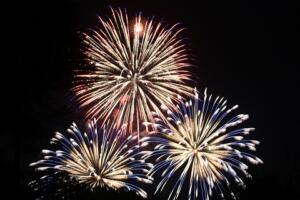 Miami – Bayfront Park
Naples – City Fireworks
New Smyrna Beach – Riverside Park
Orlando – Fireworks at the Fountain
Panama City Beach – Light Up The Gulf
Safety Harbor – Downtown Display
Santa Rosa – Riverfest
St. Augustine – Fireworks Over the Matanzas
St. Pete – The Fourth
Tallahassee – Celebrate America
Tampa – Boom by the Bay
West Palm Beach – Waterfront City Fireworks
FAQs About July 4 In Florida
Where is July 4 Celebrated in Florida?
Florida's Fourth of July celebrations include fireworks, food, and patriotic music. People all over Florida celebrate the day by joining different events and activities. Panama City Beach, Mount Dora, theme parks, Jacksonville. Clean water is some of the most popular places to celebrate the day. People enjoy dining on their favorite American cuisine before marveling at the breathtaking illumination of the night sky at these family-friendly events. You can wear your best red, white, and blue attire to these events and celebrate freedom with your loved ones.
Where is the biggest July 4 Day celebration?
The biggest 4th of July celebration took place in New York. Over 3 million people celebrate sponsored fireworks displays annually, making it the largest July 4th event in the country.
Closing Thoughts
On July 4, 1776, Congress ratified the Declaration of Independence, now celebrated as Independence Day in America. These days, it is celebrated with parades, fireworks, picnics, barbecues, and concerts. People all over America celebrate the day of freedom.
Where do you celebrate Florida on July 4?
Looking for more seasonal things to do in Florida? Start here:
We participate in the Amazon Services LLC Associates Program, an affiliate advertising program designed to provide a means for us to earn fees by linking to Amazon.com and affiliated sites.
Brit On The Move™ Travel Resources
Ready to book your next trip? Use these resources that work:
Need more help planning your trip? Check out our Resources Page, highlighting the great companies we trust when traveling.