Welcome to Marathon, FL – You'll discover something new and exciting with every step. This is it if you're looking for a place where freedom meets adventure. Get ready to dive into crystal-clear waters, explore historical sites, indulge in mouthwatering cuisine, and dance the night away under starry skies.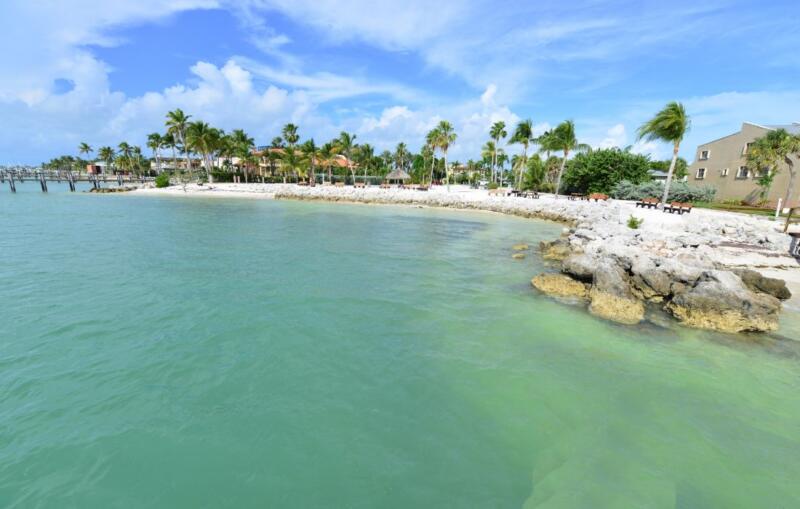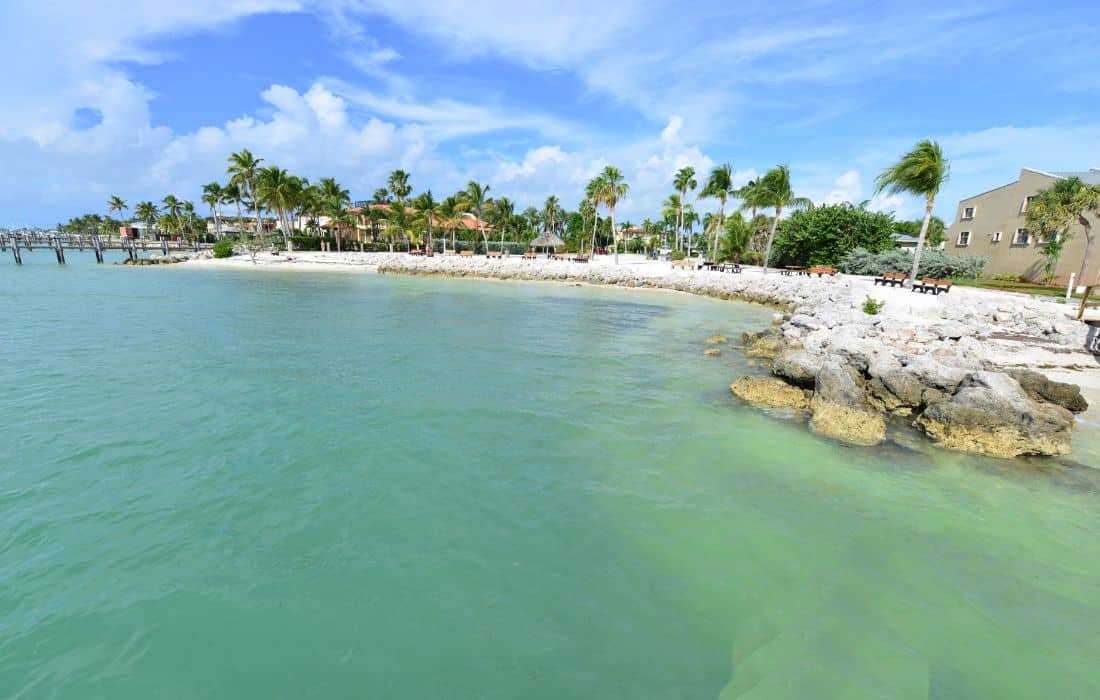 This post may contain affiliate links. Please read our disclosure and privacy policy for more information.
There's no shortage of outdoor and water activities in Marathon, FL, to keep your adrenaline pumping. Whether snorkeling through colorful coral reefs or kayaking along serene mangrove trails, you'll feel a sense of liberation as you embrace the natural beauty surrounding you.
If you're traveling with family, don't worry – there are plenty of fun-filled attractions for all ages. Every moment spent together will be an exhilarating adventure, from interactive museums that bring history to life to thrilling animal encounters at marine parks.
When the sun sets and the day turns to night, prepare for electrifying nightlife and entertainment options. From live music venues to lively bars and restaurants serving delicious cocktails and local delicacies, there's something for everyone's taste.
So come on down and experience the freedom that awaits you in Marathon, FL. Get ready for an unforgettable journey filled with endless possibilities. Let go of your worries and immerse yourself in a world where adventure knows no bounds.
History and Significance
Marathon holds a rich history and significance within the Florida Keys. From its early development to its current status as a marine research and conservation hub, Marathon's past is as captivating as its present. Let's delve into the historical journey of this unique city.
Floridian Manatees, otherwise known as "sea cows":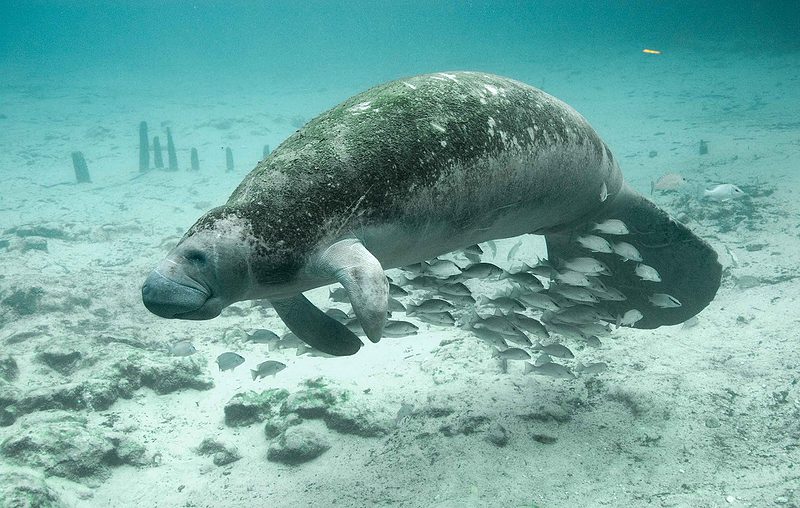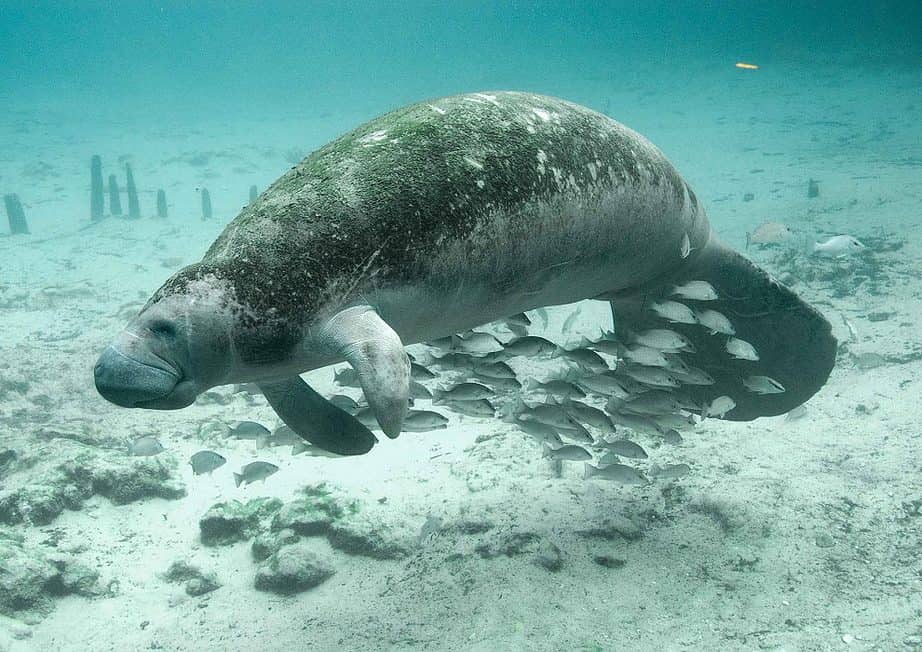 Hernando Escalante Fontanada: A Spanish sailor shipwrecked near "Cayo Vaca" in the early 1500s. The local Indians captured him, and later wrote an account of his experiences after being freed.
Early Settlement: In the early 1800s, Marathon was settled by Bahamians and families from Mystic, Connecticut. By the 1820s, it was one of the first three settlements in the Keys.
Captain Temple Pent: A prominent pioneer in the Florida Keys. He became a U.S. Citizen in 1821 and was known for his leadership in the community.
Indian Key Massacre: In 1840, many settlers left Key Vacas due to fear after hearing about the massacre on Indian Key. However, the Pent family decided to stay.
Flagler's Railroad: The railroad's arrival in the early 1900s led to a population boom in Marathon. By 1910, around 600 people lived in Marathon and nearby Pigeon Key.
Overseas Railroad: In 1912, the Overseas Railroad reached Key West, causing many settlers of Marathon to leave. By 1920, only a few residents remained.
Great Hurricane of 1935: This hurricane destroyed the Overseas Railroad. The remaining railroad bed was used to build a highway, which boosted tourism in the Keys.
Fishing Industry: Marathon remained a significant fishing area, transporting catches to Miami.
Modern Day Marathon: Today, Marathon is known for its laid-back attitude and is a popular resort and sport-fishing destination.
Explore these captivating narratives to understand Marathon's place in the Florida Keys' past. Uncover tales of exploration, settlement, and development that have shaped this vibrant community into what it is today.
Outdoor & Water Activities
Marathon is a haven for outdoor enthusiasts and water lovers. With many activities ranging from fishing to hiking, there's something for everyone. This section will explore the various outdoor and water activities that make Marathon a must-visit destination.
Drop Your Line in the Waters of Florida Keys
Cast your line into the crystal-clear turquoise waters of Marathon, FL, and feel the thrill as you wait for a bite from the abundant fish species that call the Florida Keys home. Whether you're an experienced angler or just starting, fishing in the waters of Marathon is an exhilarating experience that offers freedom and relaxation.
Here are some ideas to make the most of your fishing adventure:
Explore the diverse ecosystems: From shallow flats to deep-sea drop-offs, there's a wide range of habitats to discover.
Target various species: From snapper and grouper to tarpon and bonefish, there's always something exciting to catch.
Charter a boat: Renting a boat with an experienced captain will ensure you find the best spots and have all the necessary equipment.
Enjoy breathtaking views: Take in stunning sunsets and scenic coastlines as you cruise.
So grab your gear, drop your line, and immerse yourself in the incredible fishing opportunities Marathon offers.
Enjoy the Scenery at Sunset Park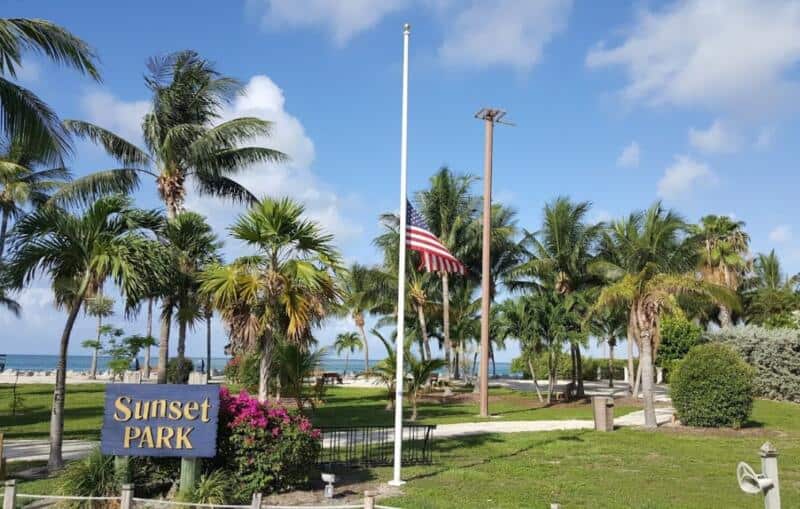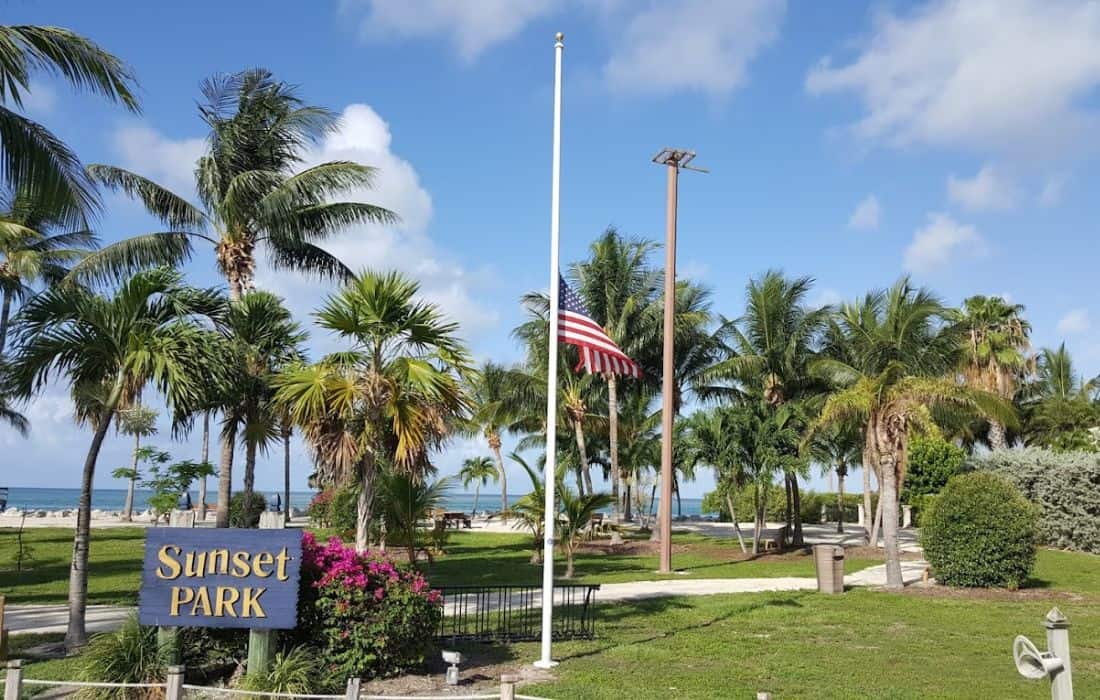 As you step into Sunset Park, the breathtaking scenery will envelop you like a warm embrace, transporting you to a world of natural beauty and tranquility. Located in Marathon, FL, this park is perfect for enjoying the stunning views and soaking up the peaceful atmosphere.
Stroll along the Gulfside of Grassy Key and immerse yourself in the lush upland hammock vegetation. Marvel at the various palms that dot the landscape, including Gumbo Limbo, Poisonwood, Sea Grape, Mahogany, and Mangrove. Watch for crabs scurrying about and songbirds flitting through the trees.
Bring your birding binoculars and camera to capture photos of White Crown Pigeons feasting on Poisonwood berries or spot Hawks and Vultures soaring above. Listen to Ospreys whistle as woodpeckers set the pace for the melodious songs of Mockingbirds and Cardinals. And don't forget to admire the vibrant flowering vines that attract hummingbirds with their nectar-filled blooms.
At Sunset Park in Marathon, FL, you'll enjoy every moment surrounded by nature's wonders.
Go Underwater with Captain Pip's Marina & Hideaway
Dive into an underwater adventure at Captain Pip's Marina & Hideaway. Explore the vibrant marine life off the coast of Marathon in the Florida Keys! Snorkel your way through crystal-clear waters and discover the wonders of the coral reef. It's teeming with colorful fish and fascinating sea creatures. Immerse yourself in this natural playground. Feel a sense of freedom as you glide through the water, surrounded by breathtaking beauty.
After your exploration, visit the nearby Turtle Hospital. Learn about these incredible creatures and their conservation efforts. As one of the top Marathon attractions, Captain Pip's Marina & Hideaway offers convenient access to all that this enchanting destination has to offer. Whether you're an experienced diver or a beginner snorkeler, our marina is your gateway to endless underwater discoveries.
Hike at Crane Point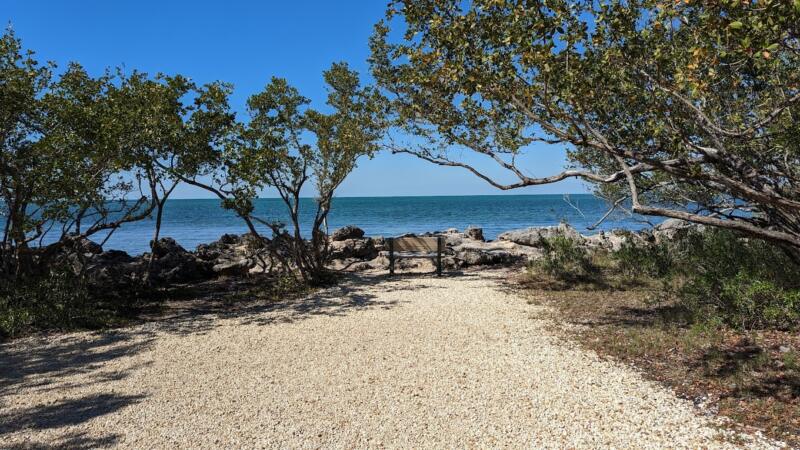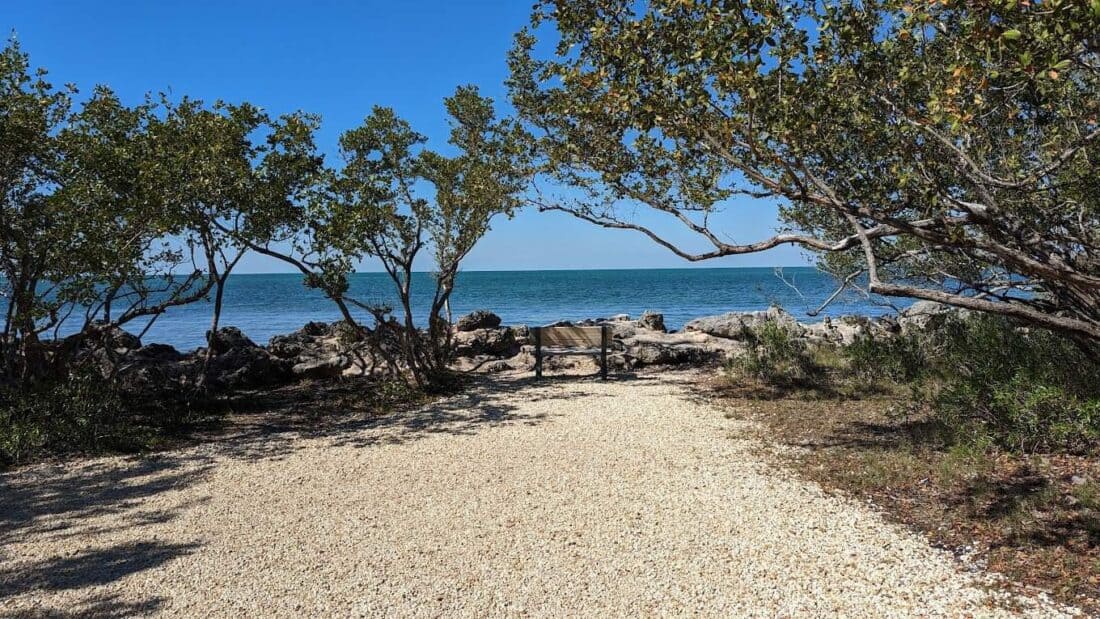 Now that you've explored the underwater wonders with Captain Pip's Marina & Hideaway, it's time to shift gears and embark on an exhilarating hike at Crane Point. Crane Point offers a stunning natural landscape perfect for outdoor enthusiasts like yourself.
Lace up your hiking boots and get ready to immerse yourself in the beauty of this breathtaking destination. As you traverse the trails at Crane Point, you'll be surrounded by lush tropical forests, vibrant bird species, and awe-inspiring ocean views that are perfect for hiking and foraging. Check out this guide on best foraging books and the Crane Point website for trail difficulty levels to recommended routes; you'll find everything you need to plan your adventure.
Soak in the freedom of being one with nature as you explore this remarkable area. Get ready to discover hidden gems and create lasting memories at Crane Point.
Visit Curry Hammock, State Park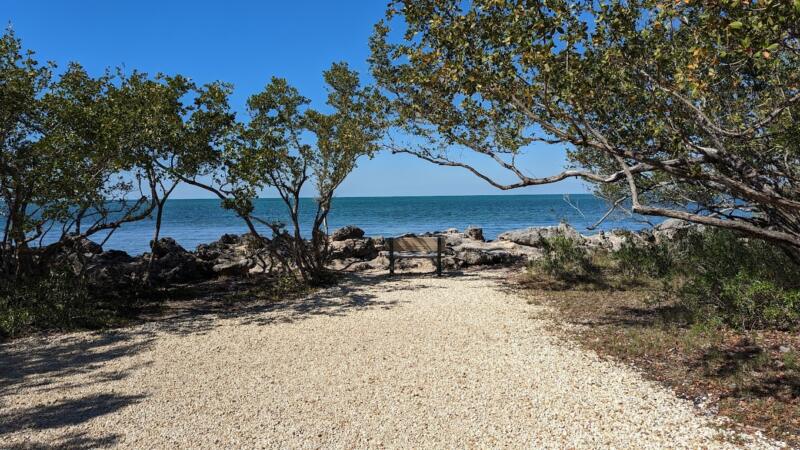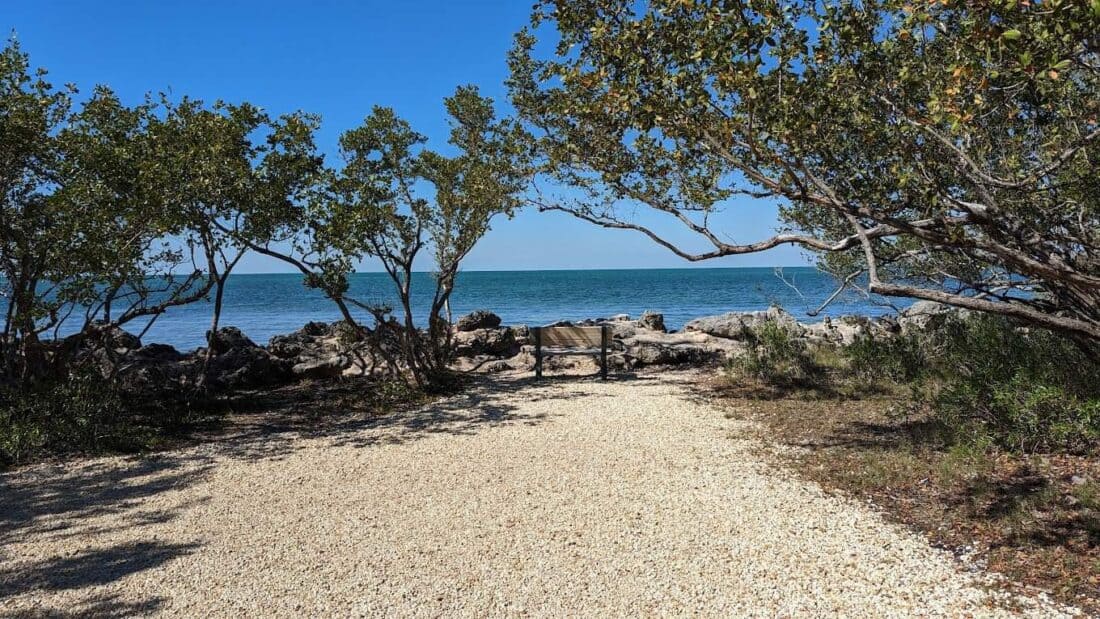 Immerse yourself in the crystal-clear waters of Curry Hammock State Park and experience the ultimate tropical swim getaway. Dive into a world of adventure and relaxation as you explore this hidden oasis in Marathon, FL. Here are four exciting things to do while swimming at Curry Hammock State Park:
Discover vibrant marine life: Snorkel or scuba dive through the park's seagrass beds and encounter colorful coral reefs, tropical fish, and graceful sea turtles.
Soak up the sun on pristine beaches: Lounge on the soft sandy shores, soak up some rays and enjoy the gentle ocean breeze while surrounded by breathtaking natural beauty.
Kayak or paddleboard along tranquil waters: Glide through mangrove swamps and navigate winding waterways as you embrace the serenity of nature from a different perspective.
Capture unforgettable moments: Take stunning photos of picturesque sunsets reflecting off the tranquil waters or create lasting memories with friends and family during a refreshing swim.
At Curry Hammock State Park, swimming is not just an activity; it's a liberating experience that allows you to reconnect with nature and find true freedom amidst paradise.
Snorkel Florida Keys National Marine Sanctuary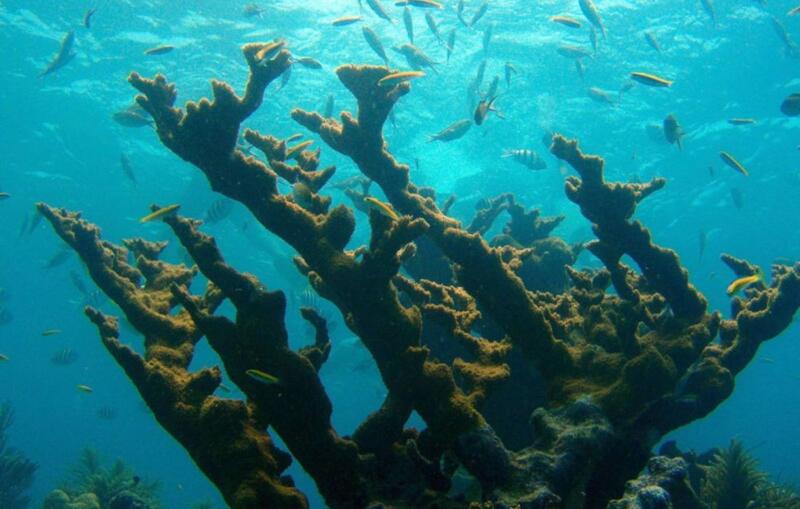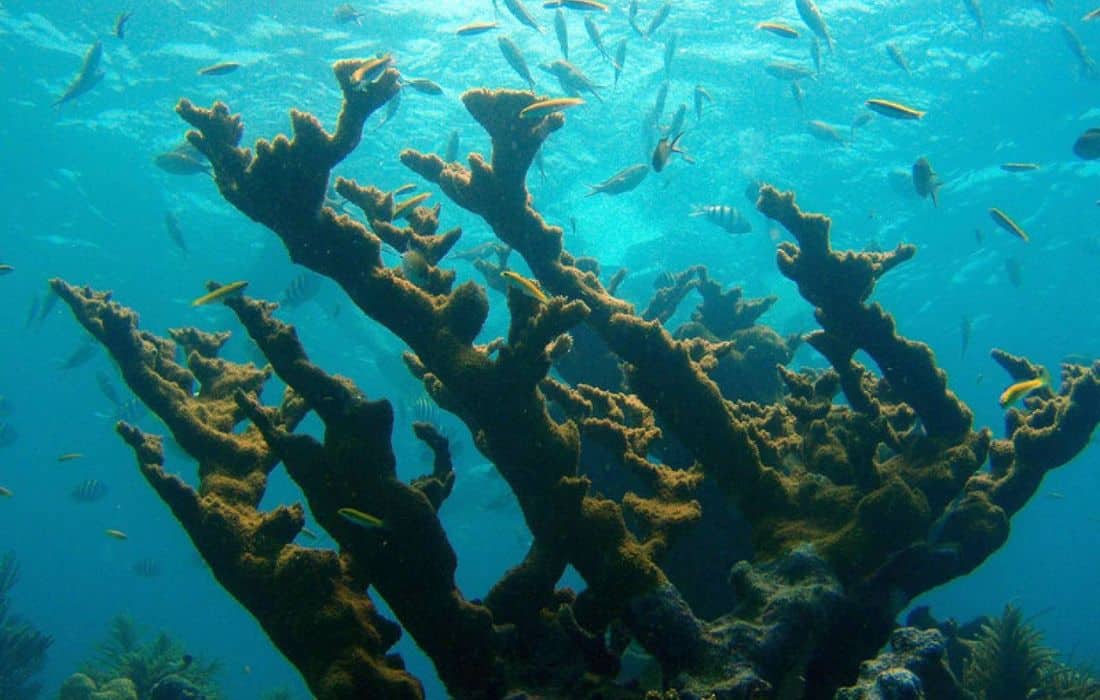 Embark on an exhilarating adventure as you snorkel through the breathtaking waters of Florida Keys National Marine Sanctuary. Located in Marathon, FL, this sanctuary offers endless opportunities for exploration and freedom.
As you glide along the pristine turquoise waters, you'll be surrounded by diverse marine life and stunning underwater habitats. The Florida Keys National Marine Sanctuary is a haven for those seeking thrilling activities and unforgettable experiences.
Snorkeling here allows you to immerse yourself in nature's beauty while enjoying the freedom of open waters. Whether it's fishing, wildlife viewing, or simply basking in the serenity of this incredible sanctuary, there are endless things to do that will leave you with cherished memories.
So grab your gear and prepare for an adventure unlike any other in the Florida Keys!
Family Fun
Marathon's family-friendly atmosphere is one of its many charms. With a variety of experiences that cater to all ages, families visiting Marathon are in for a treat. Let's look at some fun-filled activities families can enjoy during their visit.
Play with Dolphins at Dolphin Research Center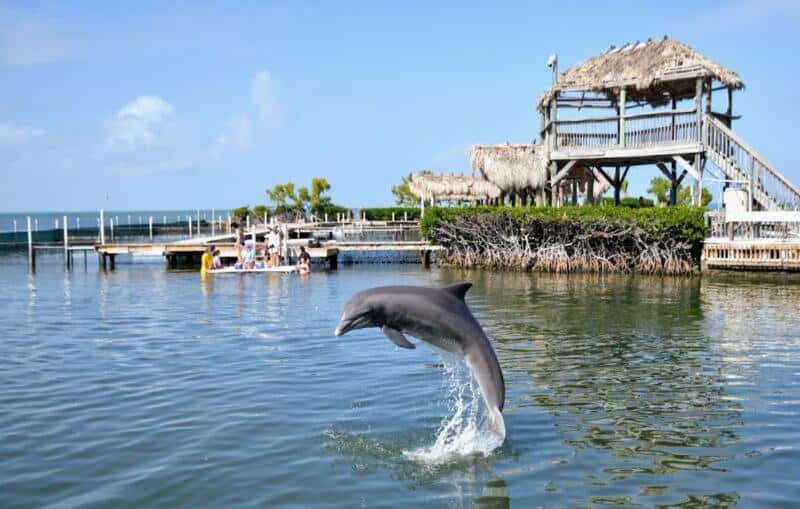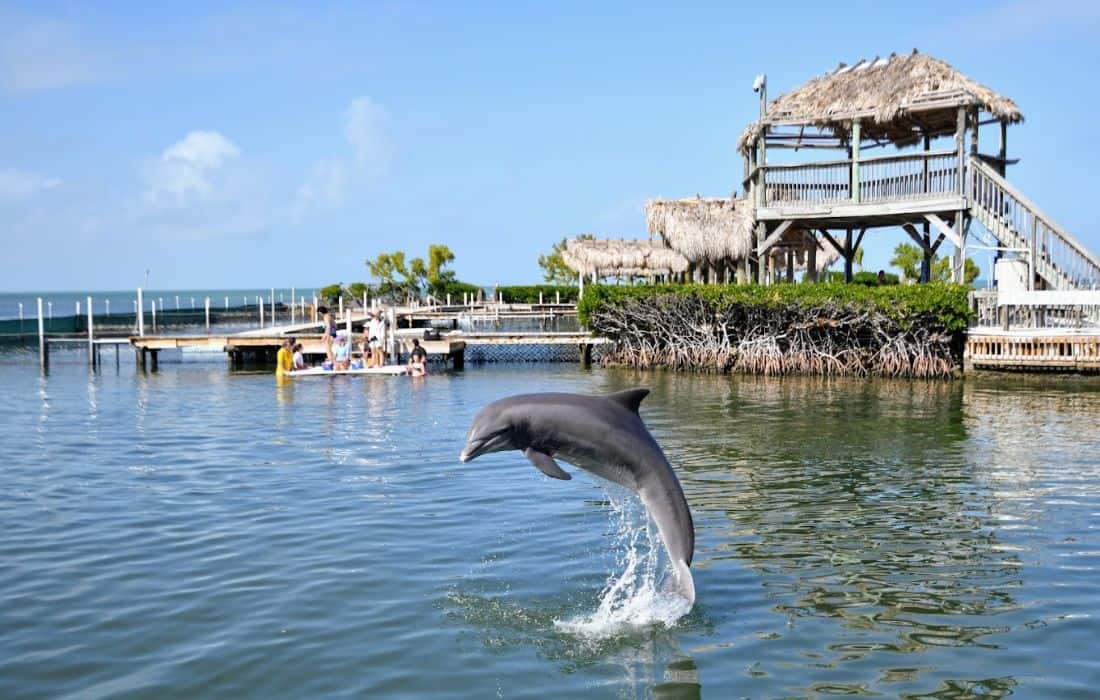 Visit the Dolphin Research Center in Marathon, FL, and dive into a day of unforgettable fun, playing with dolphins and creating lifelong memories!
In the all-natural outdoor setting, you'll have the opportunity to interact with these incredible creatures in a way few get to experience. Get up close and personal as you play with dolphins and learn more about their fascinating behaviors.
The dedicated staff will guide you through interactive programs where you can swim, touch, and communicate with these intelligent marine mammals. Feel the thrill as they gracefully glide through the water right by your side.
Immerse yourself in their world as you witness their acrobatics, research studies, and playful antics.
See the Turtle Hospital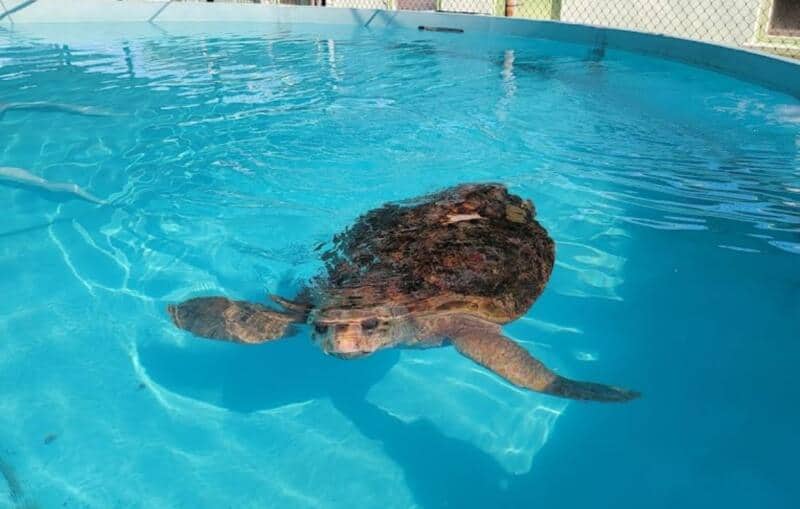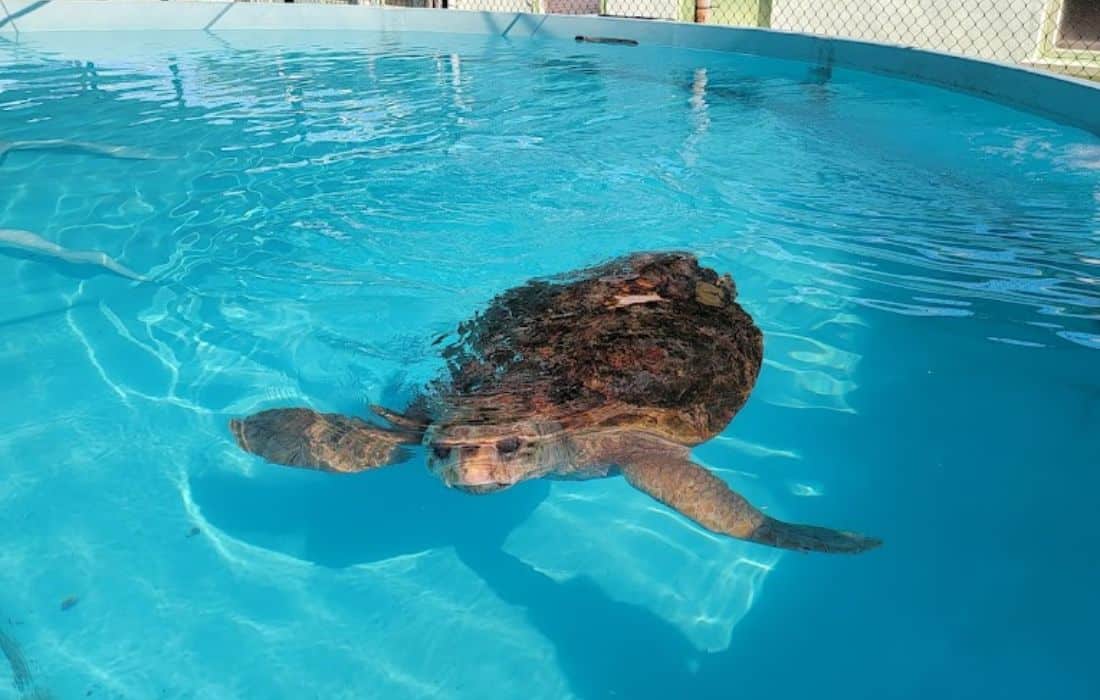 Immerse yourself in the incredible work of the Turtle Hospital and experience a deep sense of awe as you witness these majestic creatures being rehabilitated and released back into their ocean home.
Located in Marathon, FL, the Turtle Hospital is a must-visit attraction for anyone exploring the Florida Keys. As you step inside, you'll be greeted by knowledgeable staff passionate about wildlife conservation. Learn about the different species of sea turtles that call this area home and discover the challenges they face in their natural habitats. Get up close and personal with these gentle giants as you tour the facility and see how they receive medical care and rehabilitation.
By supporting the Turtle Hospital, you're playing a crucial role in preserving Florida Keys' wildlife and environmental heritage and making a conscious decision to live more sustainably.
Museums & Historical Sites
Understanding Marathon's past and present is easy with its museums and historical sites. These places offer unique insights into the city's history, culture, and more. Join us as we explore the historical experiences that Marathon has to offer.
Explore the Marathon Air Museum
Discover the fascinating history of aviation by immersing yourself in the Marathon Air Museum. Step into a world where you can learn, explore, and appreciate the incredible advancements that have shaped the skies. As you wander through this captivating museum, you'll be surrounded by a treasure trove of aircraft, artifacts, and stories that bring aviation's past to life.
So, what can you expect to find at the Marathon Air Museum? Here are three highlights:
Historical Aircraft: Get up close and personal with a collection of vintage planes that have played significant roles in aviation history.
Interactive Exhibits: Engage with hands-on displays that allow you to experience what it's like to pilot an aircraft or explore aerodynamics.
Educational Programs: Expand your knowledge through informative workshops, lectures, and demonstrations led by passionate experts.
Whether you're an aviation enthusiast or simply curious about flight, visiting the Marathon Air Museum is a must for anyone seeking an enlightening and enjoyable experience in Marathon, FL.
Visit the Crane Point Museum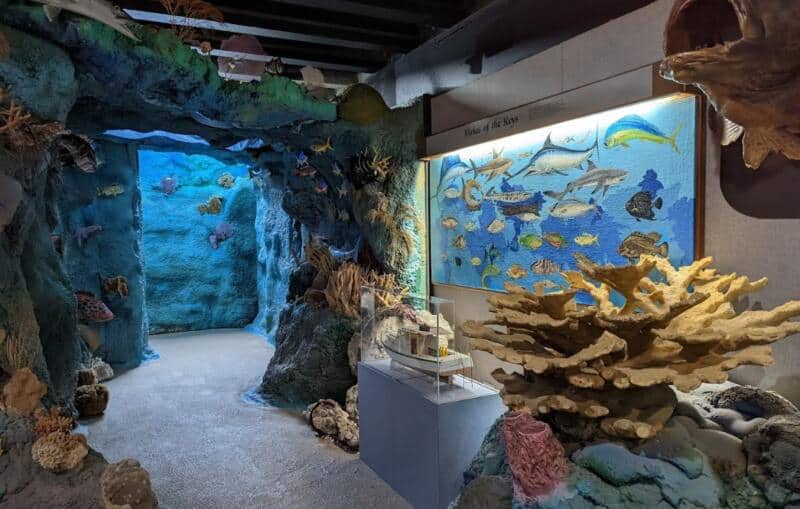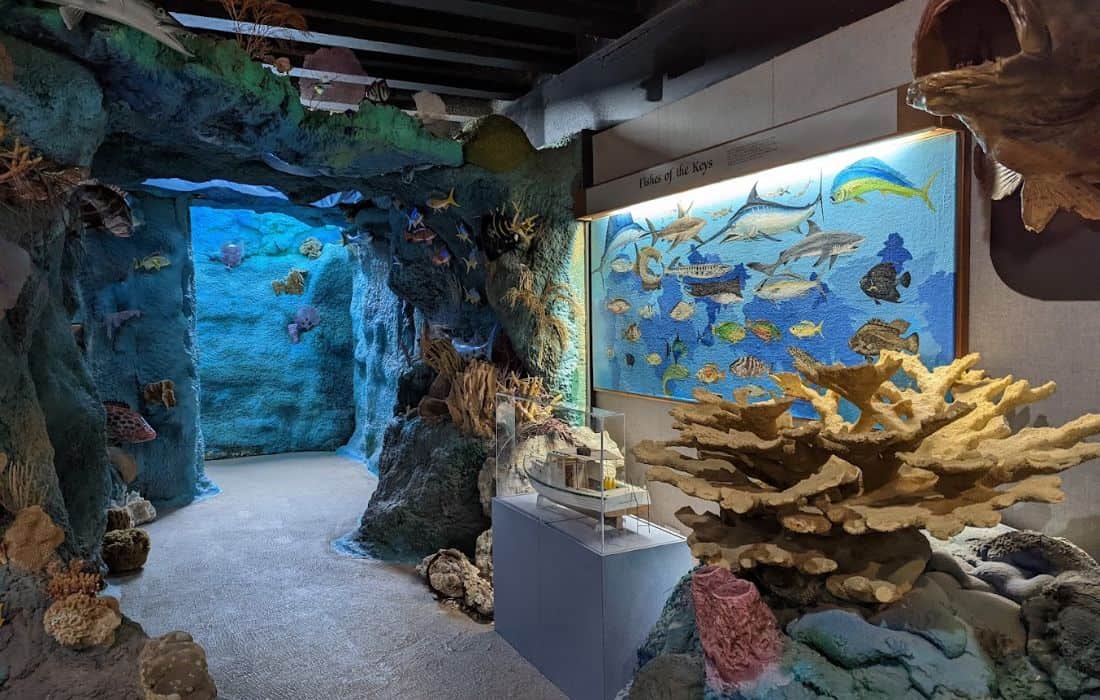 As you waltz into the Crane Point Museum, prepare yourself to be utterly dazzled by the exquisitely handcrafted large bas-relief copper doors depicting enchanting scenes of Florida Keys sea life. These magnificent works of art instantly transport you to a world of wonder and beauty.
Inside the museum, you will discover a history and adventure treasure trove. Immerse yourself in the rich heritage of Marathon, FL, as you explore remnants of pirate ships, a simulated coral reef cave, and a 600-year-old dugout canoe. Learn about the native Keys inhabitants, early explorers, and pioneers who shaped this vibrant community.
Marvel at artifacts like the Bellarmine jug found in near-perfect condition from an Atlantic shipwreck. And don't miss the chance to encounter Key Deer and other fascinating creatures native to the Florida Keys.
A visit to Crane Point Museum is one of the must-do things in Marathon, FL, for those seeking freedom and exploration.
Check Out the Seven Mile Bridge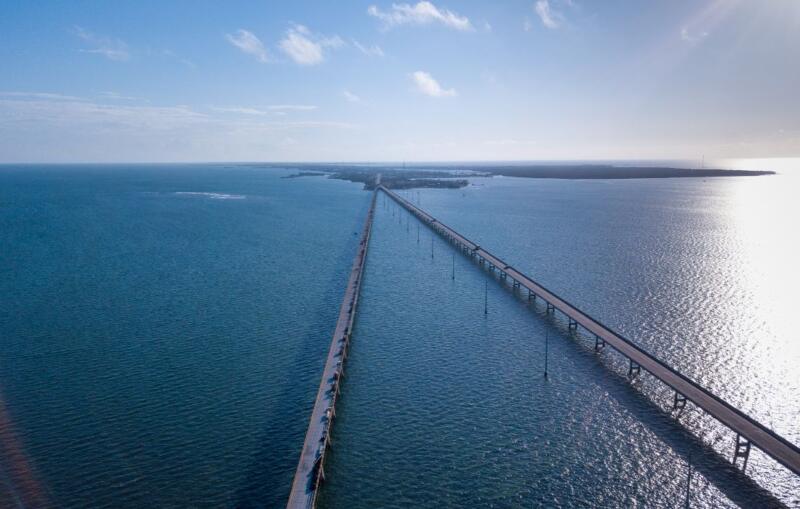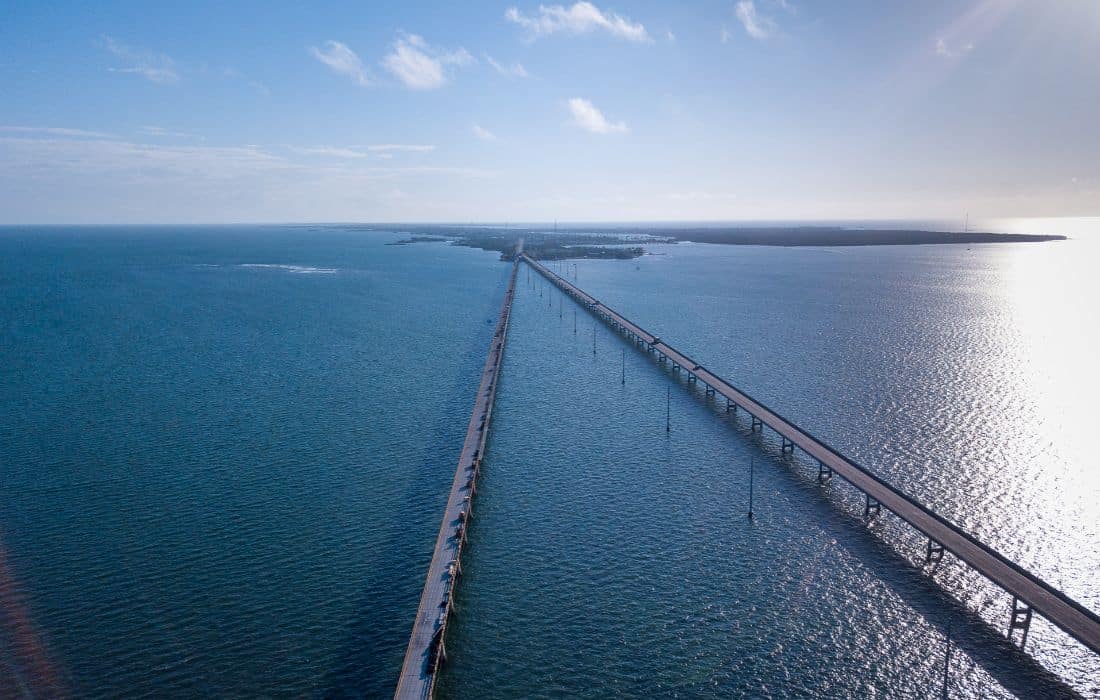 Get ready to be captivated by the breathtaking views as you cross the iconic Seven Mile Bridge, a truly unforgettable experience. Located in Marathon, FL, this magnificent bridge offers an adventure.
As you drive along this architectural marvel, you'll be surrounded by crystal-clear waters and stunning panoramic vistas that will leave you in awe. The Seven Mile Bridge is not only a transportation route but also a destination itself.
Whether you're a thrill-seeker looking for an adrenaline rush or simply someone who appreciates natural beauty, checking out the Seven Mile Bridge should be at the top of your list of things to do in Marathon. So grab your camera, roll down the windows, and prepare yourself for an exhilarating journey across this iconic landmark.
Visit the Pigeon Key Historic District
Now that you've experienced the breathtaking views of the Seven Mile Bridge, it's time to delve into the rich history of Marathon, FL, by visiting the Pigeon Key Historic District.
This iconic landmark offers a guided tour that takes you back to the Henry Flagler era, where you can learn how Pigeon Key has evolved over the past century. After an hour-long time with fascinating narratives and exploration around the island, you'll have another hour to explore independently.
But that's not all! The district also boasts a captivating museum with artifacts and portraits that provide a deeper understanding of the island's history.
So grab your snorkel gear and binoculars, pack a picnic, and bring your fishing gear for an adventure-filled day at Pigeon Key Historic District – one of Marathon's must-visit attractions.
Shopping and Local Markets – One of The Best Things To Do In Marathon, FL
Shopping in Marathon is an experience in itself. From local stores offering unique finds to bustling farmers markets, Marathon offers a shopping experience like no other. Let's discover the charm of shopping and exploring local markets in this coastal city.
Shop at Marathon's Local Stores
Indulge yourself in the ultimate shopping experience at Marathon's local stores. Here, you'll discover a treasure trove of unique and exquisite finds that will leave you breathless. Whether you're a resident or a visitor to Marathon, FL, the local stores here offer an incredible variety of shopping options to cater to all your needs.
Actual Value: Recently, under new ownership, this store offers an upgraded selection of items from artists, artisans, jewelry designers, and crafts.
Fontaine Art Studio Gallery: This gallery supports local artists with its stunning collection of ocean-inspired paintings and shell designs.
Christina's Consignment Boutique: A great place to find new and used items for the whole family at great prices.
Bayshore Clothing: Known for their beach-friendly clothing and unique Hawaiian shirts for pets.
These are just a few examples of the fantastic local stores that make Marathon a haven for shoppers like you. So come on over and immerse yourself in this shopper's paradise!
Visit the Marathon's Farmers Market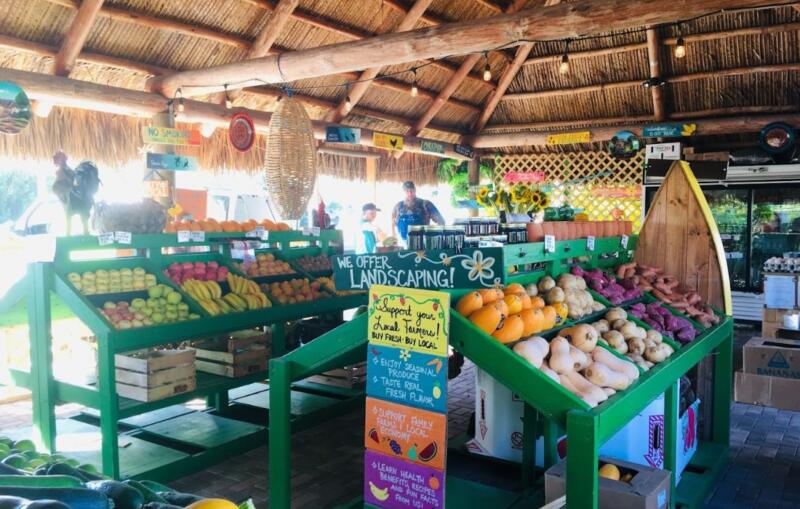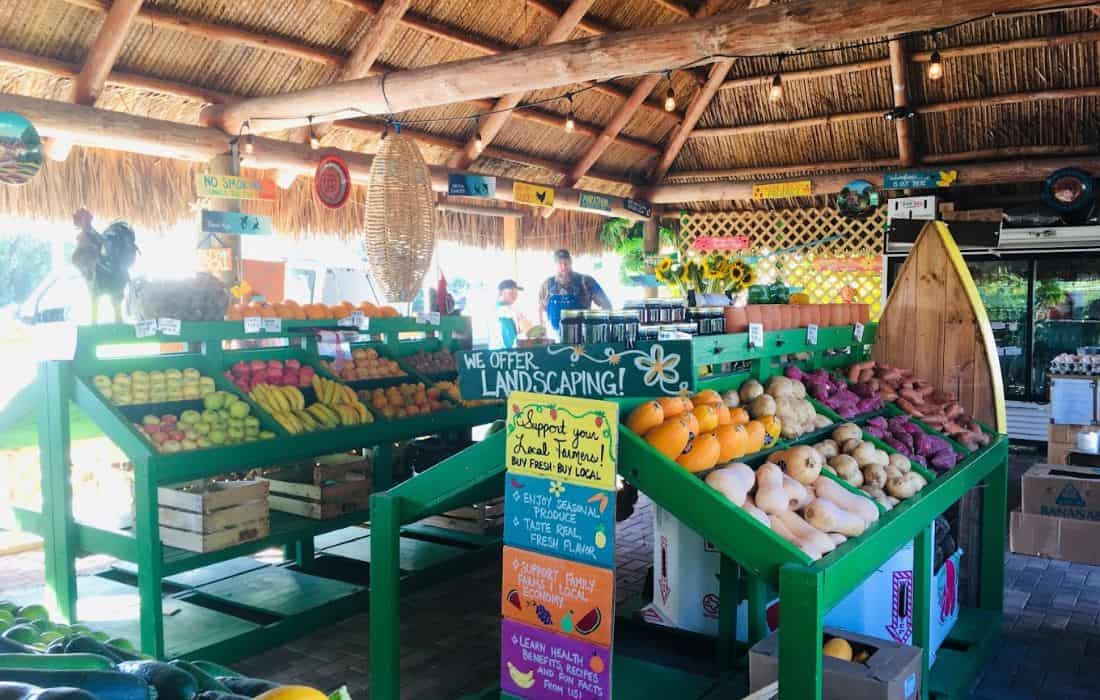 Get ready to experience the vibrant atmosphere and delicious offerings at Marathon's Farmers Market. When looking for things to do in Marathon, FL, visiting the farmers market should be on your list.
This market is a hub of activity where you can find fresh and healthy food options while supporting local farmers and small businesses. Located in Marathon, this market offers a unique shopping experience with its wide variety of locally sourced produce and artisan products.
From organic options to pesticide-free goodies, there's something for everyone here. Not only will you find tasty treats, but you'll also be contributing to the community's well-being and strengthening the local economy by supporting this farmers market.
So don't miss out on this opportunity to explore the flavors of Marathon!
Nightlife and Entertainment
Despite its small size, Marathon boasts a laid-back nightlife and entertainment scene that caters to all types of travelers. Marathon covers you whether you enjoy live music or prefer a quiet evening at a beachfront restaurant. Let's delve into the nightlife and entertainment options in Marathon.
Enjoy Music at Local Bars
Experience the vibrant local music scene at various bars in Marathon, FL.
Marathon is an excellent destination for those who enjoy live music while sipping their favorite drinks. Whether you're into rock, country, or jazz, you'll find a restaurant and bar that suits your taste.
One popular spot is the Courtyard by Marriott Marathon Florida Keys, which often hosts live bands and offers a lively atmosphere for guests to unwind and groove to the music. Other restaurants in Marathon also feature local musicians performing throughout the week, creating a fun and festive ambiance for visitors and locals alike. Some other great bars in and around Marathon include:
JJ's Dog House & Sports Bar: This sports bar and dive bar is open until 4:00 a.m. It's known for its friendly bartenders and is one of the few bars in America where smoking cigarettes is allowed.
Brass Monkey: Opens in 60 minutes. This dive bar is a popular spot for college pals Rory and Ben, who were looking for an endangered species in the Keys.
The Island Fish: This seafood and tiki bar is open until 10:00 PM. It offers outdoor seating and takeout, but reviews suggest the pub-style food may not be worth the price.
Barnacle Barney's Tiki Bar: Open until 9:00 PM, this tiki bar offers outdoor seating. It's located at Hammock's, making it a convenient option for guests.
So grab a drink, sit back, and let the music rhythm transport you to an unforgettable night out in Marathon.
Dining and Cuisine
Marathon's culinary scene is a seafood delight. Known for its fresh seafood and local flavors, dining in Marathon is essential to the experience. In this section, we'll explore the city's dining scene and its culinary delights.
Savor Seafood at Fish Tales Market and Eatery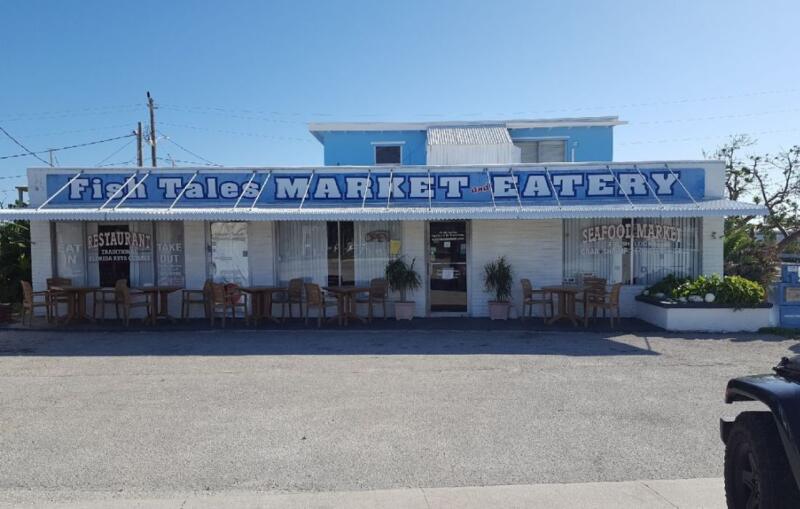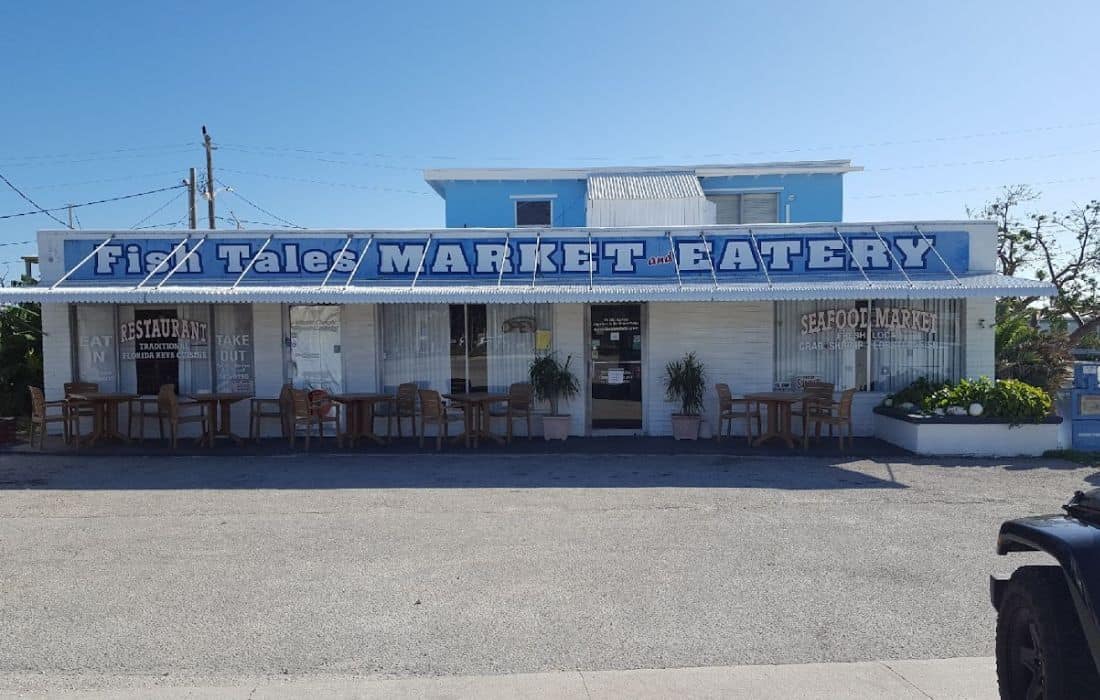 Indulge in the mouthwatering flavors of fresh seafood at Fish Tales Market and Eatery, where you can savor the taste of the Florida Keys right at your table. Here are some ways to make the most out of your visit:
Explore the diverse menu: From shrimp and stone crab to lobster and local seafood, Fish Tales offers a wide selection of options for seafood lovers. But that's not all! They also serve juicy burgers, succulent steaks, and daily specials with only the freshest ingredients.
Shop at their seafood market: Take home some fresh catches from their need to enjoy later. Whether it's fish, shrimp, or even bratwurst and Italian sausage, you can find various high-quality products to satisfy your cravings.
Plan a unique gathering: Fish Tales can create a delectable party platter if you want to host a get-together or party. Or, if you need recipe ideas for your culinary creations using their ingredients, they'll be more than happy to assist.
Soak in the local ambiance: Located in Marathon, FL, Fish Tales Market and Eatery is in the heart of the Florida Keys. While enjoying your meal, take in the laid-back atmosphere and embrace the freedom this scenic destination has to offer.
Whether you're seeking an unforgettable dining experience or want to explore things to do in Marathon, FL, don't miss out on savoring seafood at Fish Tales Market and Eatery.
Dine at Marathon's Beachfront Restaurants
Head to one of Marathon's beachfront restaurants when craving a delicious meal with an ocean view. Here, you can enjoy mouthwatering dishes while watching the waves roll in. Did you know these restaurants collectively serve over 10,000 pounds of fresh seafood monthly? For a unique dining experience, visit a restaurant near Bahia Honda State Park. If you prefer a more secluded atmosphere, Coco Plum Beach or Key Colony Beach offer charming options for waterfront dining. And don't forget to visit the Marathon Wild Bird Center after your meal to continue enjoying the freedom of nature's beauty.
These beachfront restaurants offer delicious food and stunning views of crystal-clear waters and swaying palm trees.
Popular Choices
Burdines Waterfront: This American bar is currently closed. It has received 3,068 reviews and is known for its excellent service. Reviewers in 2022 have described it as a "great place."
Hideaway Cafe: Open now, this American and seafood restaurant is located in Grassy Key. It has received 817 reviews. Reviewers in 2022 have described it as a "must-try restaurant" and the "best meal ever in the Keys."
Lighthouse Grill: This American bar is currently closed. It has received 1,503 reviews and is known for its excellent food and beautiful view. Reviewers have described it as having "good food" and a "great view."
Keys Fisheries: This quick bites and American restaurant is currently closed. It has received 3,365 reviews and is known for its excellent view, good food, and reasonable prices. Reviewers have described it as being off the beaten path with a great idea and a nice breeze.
Island Fish Company: Open now, this American bar has received 4,039 reviews. Reviewers have described it as a good place for a laid-back dinner. One reviewer noted that it's hot, but that's to be expected in the tropics.
Many places to stay in Marathon are within walking distance of these beachfront restaurants. So indulge in mouthwatering meals, sip on refreshing drinks, and soak up the beauty of Marathon's beachfront restaurants.
Best Places to Stay in Marathon, FL
Choosing suitable accommodation can make your travel experience even more memorable. Marathon offers a range of options, from charming inns to beachfront resorts, catering to every traveler's needs and budget. Let's explore some of the best places to stay in Marathon, FL.
Stay at Glunz Ocean Beach and Resort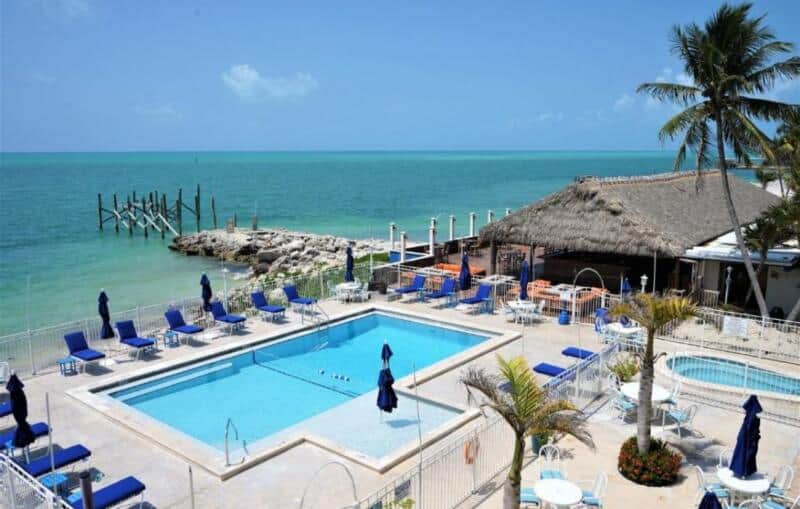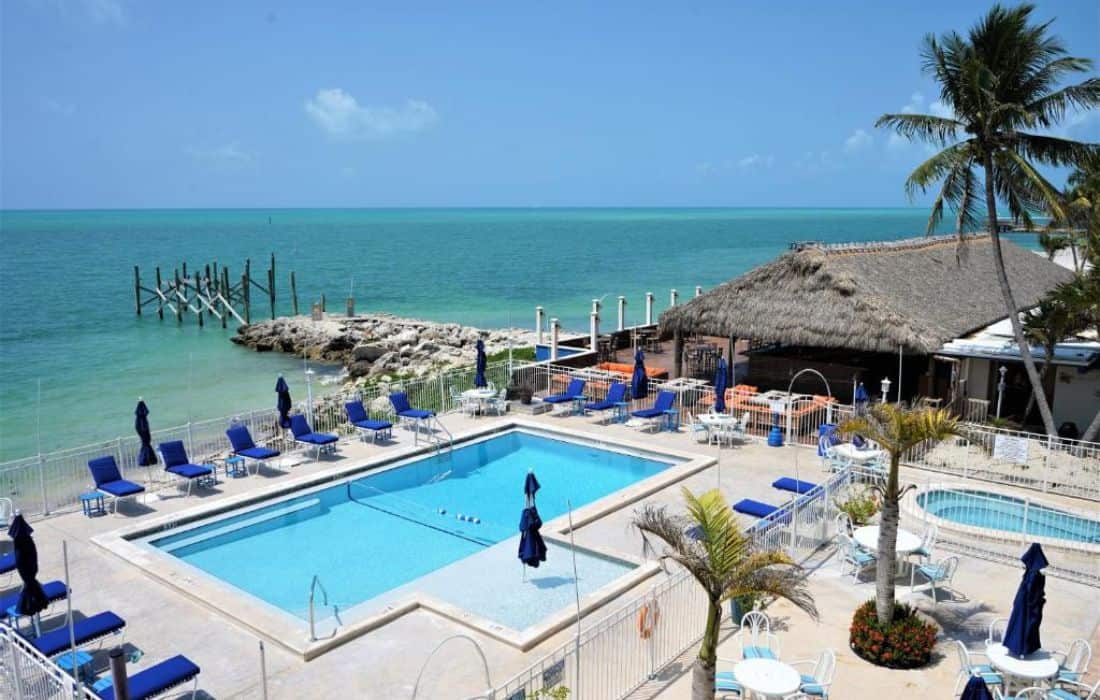 Stay at Glunz Ocean Beach Resort and experience the perfect blend of luxury and relaxation. Located in Marathon, Florida, this all-inclusive Florida Keys resort offers easy access to all that this beautiful destination has to offer.
With pristine beaches just steps away, you can spend your days soaking up the sun and enjoying the turquoise-blue waters. And when you're ready for adventure, explore the Florida Keys by snorkeling or diving in its vibrant coral reefs.
Whether you relax by the pool with a refreshing drink or embark on an exciting outdoor excursion, Glunz Ocean Beach Resort is your ideal home base for an unforgettable stay in Marathon, FL.
Experience the Comfort of Beach Houses in Key Colony
Escape to the Key Colony and immerse yourself in the cozy embrace of beach houses. Bask in the warm embrace of tranquility and let your worries melt away like sand between your toes.
Nestled in the heart of Marathon, FL, Key Colony offers a unique experience for those seeking comfort and relaxation. These beach houses provide a home away from home, with spacious interiors and breathtaking ocean views. For those interested in alternative house options, some rent houseboats for their stay in Maration.
Imagine waking up to the sound of crashing waves and enjoying your morning coffee on a private balcony overlooking the turquoise waters. Whether you prefer lounging by the pool or exploring nearby attractions, Key Colony has something for everyone.
Indulge in water sports, go fishing, or take long walks along the pristine sandy beaches. This is your chance to escape reality and experience true freedom in paradise.
Choose Accommodations Near Marathon International Airport
When you're ready to experience proper convenience and make the most of your time in Key Colony, choosing accommodations near Marathon International Airport is wise. Staying close to the airport allows you the freedom to easily catch early morning or late night flights, saving you precious time and reducing stress.
Here are four reasons why staying near Marathon International Airport is the perfect choice for your visit to Marathon, FL:
Quick and easy access: With accommodations near the airport, you can avoid long commutes and enjoy all that Marathon offers.
Flexibility in travel plans: Being close to the airport allows you to explore nearby attractions without worrying about returning for your flight.
Convenience for business travelers: If you're visiting Marathon for work, staying near the airport ensures you can efficiently attend meetings and conferences.
Seamless arrival and departure: Choosing accommodations near the airport means a smooth transition from your flight to your hotel, allowing you to enjoy your vacation immediately.
So, when planning your trip to Marathon, FL, remember to choose accommodations near Marathon International Airport for ultimate convenience and flexibility.
FAQ's
What are the top things to do in Marathon, FL?
Marathon, FL, offers a variety of exciting activities for visitors. Some of the best things to do include visiting Sombrero Beach, snorkeling at Sombrero Reef, exploring Crane Point Museum and Nature Center, and visiting the Marathon Air Museum.
Where is Sombrero Beach located?
Sombrero Beach is located in Marathon, FL, in the Florida Keys.
Is snorkeling available in Marathon, FL?
Yes, snorkeling is a popular activity in Marathon, FL. Visitors can explore the beautiful marine life of Sombrero Reef and enjoy the crystal-clear waters of the Florida Keys.
What can I expect to see at Crane Point Museum and Nature Center?
Crane Point Museum and Nature Center offers visitors the chance to explore beautiful nature trails, learn about the history of the area at the museum, and see local wildlife in their natural habitat.
Is there an air museum in Marathon, FL?
Yes, Marathon, FL, is home to the Marathon Air Museum, which displays a collection of vintage aircraft and offers visitors a chance to learn about the history of aviation in the area.
Where can I go for a day trip from Marathon, FL?
There are several options for day trips from Marathon, FL. Key West, Key Largo, and Big Pine Key are all within driving distance and offer a variety of attractions and activities.
What are some attractions in Marathon, FL?
Some famous attractions in Marathon, FL, include the Florida Keys Aquarium Encounters, the Turtle Hospital, the Dolphin Research Center, and the Seven Mile Bridge.
Can I rent a bicycle in Marathon?
Yes, there are several places in Marathon where you can rent bicycles to explore the area at your own pace.
Is Marathon, FL, a good travel destination?
Yes, Marathon, FL, is a great travel destination, particularly for those who love beaches, wildlife, and outdoor activities. It offers a unique experience in the Florida Keys.
Where can I find more information about the best things to do in Marathon, FL?
For more information about the best things to do in Marathon, FL, you can visit the official website of the Florida Keys or consult travel guides and websites that provide information about the area.
Closing Thoughts
Marathon, FL, offers many activities that allow you to embrace freedom and create lasting memories. Whether you're witnessing the breathtaking sunset over the crystal-clear waters, encountering sea turtles up close, exploring the vibrant coral formations and diverse marine life at Sombrero Reef, cycling through the natural beauty of Marathon, or admiring the rich wildlife, there's something for everyone in this beautiful destination. So why wait? Start planning your trip now, and prepare for an incredible adventure in this slice of paradise!
Looking for more on Florida? Start Here:
We participate in the Amazon Services LLC Associates Program, an affiliate advertising program designed to provide a means for us to earn fees by linking to Amazon.com and affiliated sites.