50 Plus Things To Do Off The Strip In Las Vegas
Known for its gambling and entertainment, there's much more to Las Vegas than meets the eye. There are so many things to do off the strip in Las Vegas that most people don't realize exist. For many people who have visited before, people often ask what else is there to do? This travel guide will help you plan out an itinerary that includes many things, not on the strip!
This post may contain affiliate links. Please read our disclosure and privacy policy for more information.
National Parks, One Of The Best Things To Do Off The Strip In Las Vegas
Nevada is home to several National, State, and Local Parks. And, some of them are exceptionally famous and worth the trip to Las Vegas alone.
Death Valley National Park
It is the driest and hottest place near Las Vegas, and it does have rain but very occasionally. It is called Death Valley because a group of pioneers got lost there. And, it can be hazardous in winters because of the cold and can produce sudden flooding.
The most popular Death Valley trips:
Floyd Lamb Park at Tule Springs
A 2,040-acre park is a series of small lakes that formed an oasis in this part of the Mojave Desert.
Hopefully, this one requires no introduction; it's on most people's bucket lists, and for a good reason. I've been twice, and it never gets old. The second you see the rim or the Colorado River, you understand why people flock to see this treasure!
It's a four-hour drive each way from Las Vegas, so while this is possible in a day if you want to peek at it, you can. However, I would strongly recommend staying in the Grand Canyon for a least a night.
Tip: The Hoover Dam in on route to The Grand Canyon almost eveyone combines the two attractions.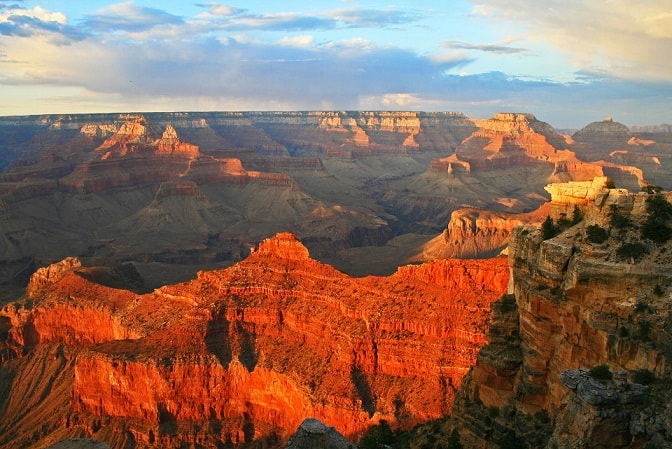 Great Basin National Park
Located in east-central Nevada and close to the Utah border, this park is best known for its ancient bristlecone pine groves.
Joshua Tree National Park
As the name suggests, this park is home to the Joshua Tree and was named accordingly. There's quite a lot to see here, especially if you want to capture some epic photographs. Giant marbles, jumbo rocks, Cyclops and Pee Wee Formations, and Old Woman Rock, to name a few.
The most popular tours to Joshua Tree National Park:
🚌 Experience the unique landscapes of Joshua Tree National Park as you embark on a half-day tour from Palm Desert
🍷 To truly see Joshua Tree National Park travel in the footsteps of a local guide and naturalist on this tour
🚗 Explore the uncanny landscape of Joshua Tree National Park with a 4.5-hour van tour from Palm Desert
Lake Mead National Recreation Area
The largest artificial reservoir in the United States is a popular spot for water sports, kayaking, canoeing, swimming, sunbathing, and fishing.
Mojave National Preserve
This park is home to water-sculpted canyons, ancient lava flows, limestone caverns, and massive sand dunes! And like many other parks in the region, it has Joshua trees shaping the rugged terrain.
Spring Mountain National Recreation Area (Mount Charleston)
Part of the Humboldt-Toiyabe National Forest and just 30 minutes from downtown Las Vegas this park offers up to 316,000 acres of unique beauty.
Valley of Fire State Park
A park full of red sandstone formations, this park's lure is the sun's reflection on the red sand formations said to make them appear on fire.
Zion National Park
Zion National Park is another bucket list contender! You have likely seen pictures of the Zion Canyon and the red Navajo Sandstone or the many famous arches.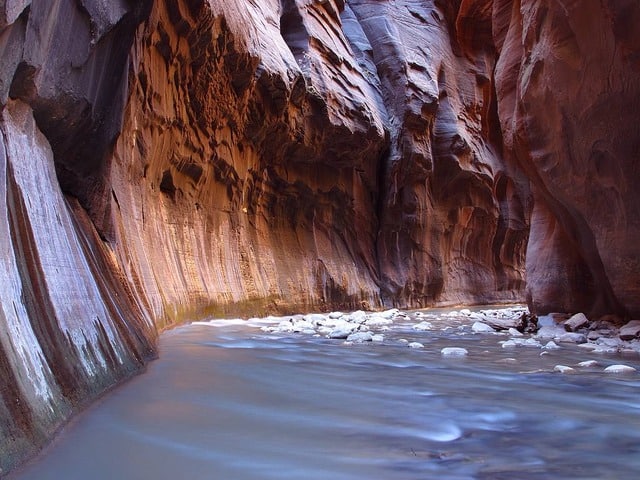 Red Rock National Conservation Area
It contains some of the famous reactions of nature that are worth visiting:
Keystone thrust fault
Mountain Wilson
Calico Hills
Scenic Loop
Clark Country Wetlands Park
This park includes over two miles of paved trails, ponds, and a bird-viewing blind.
Obscure Things To Do Off The Strip In Las Vegas
Rhyolite Ghost Town
Built in 1904 and closed in 1916, this town came to be due to the Gold Rush era. Remnants of the former town still stand and can be visited.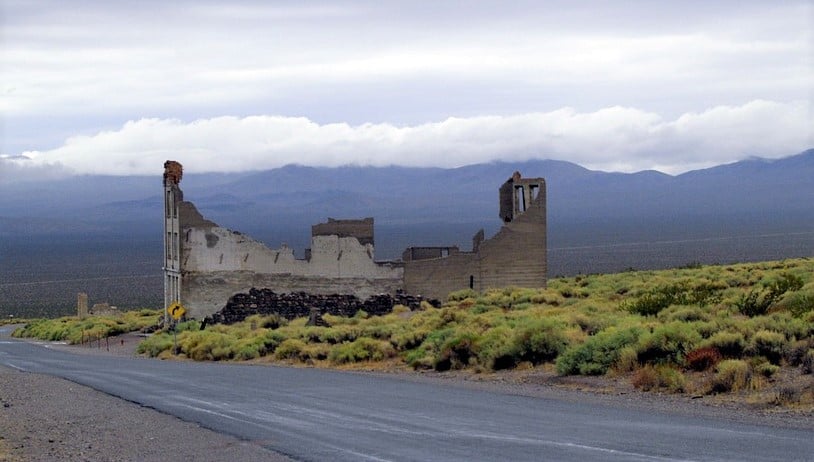 Republic of Molossia
The Republic of Molossia is a micro-nation that has claimed itself as a nation, but the United Nations nor any major government recognize it as a nation or country. To visit you have to call ahead and tourist season is from 15th April through 15th October.
Clown Motel
This is an extreme motel that is located on the edge of a mountain. This motel is decorated with thousands of clowns, and the scary part is that next to this motel is a graveyard.
International Car Forest of the Last Church
Not exactly a church despite the name. Here is a collection of cars stacked up to form artwork with graffiti. The work of two artists named Mark Rippie and Chad Sorg.
Historical Things To Do Off The Strip In Las Vegas
Historic Route 66
History lovers, this is a road trip for you. Route 66 was established on November 11, 1926, and was one of America's original highways. This route was linked with Chicago and Los Angeles.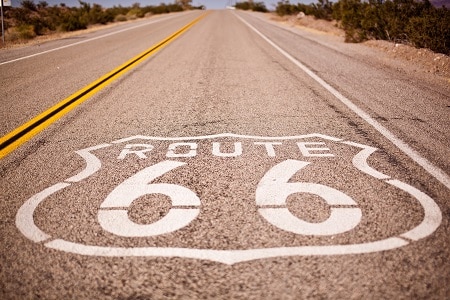 Area 51
A conspiracy theorist's dream! Claims of aliens living in area 51 continue to this day. The real story behind it is that it is an area specified for military training, and USAF used this place to test their aircraft and weapons.
Calico Ghost Town
If you are a fan of the old west, there is no way you would want to miss a day trip to the calico ghost town. There are many fun activities for you, including mock shootouts, shows, gift shops, and stagecoach.
Eldorado Nelson Canyon Ghost Town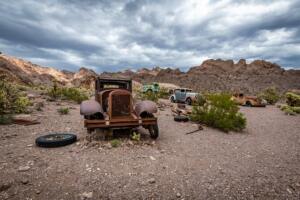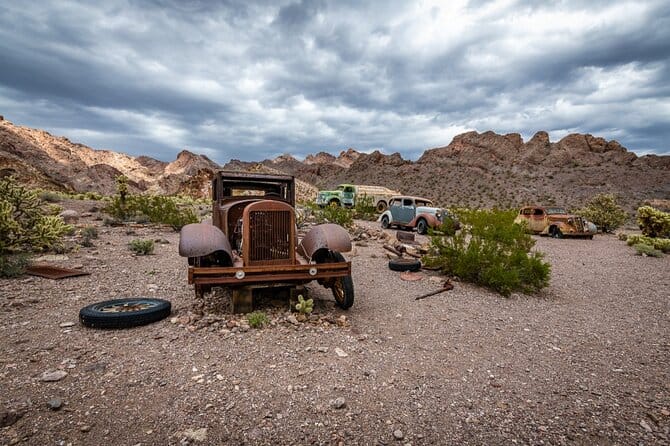 In the heart of Eldorado Canyon, just east of Nelson, lies the Techatticup Mine—a popular destination for photographers and adventurers. Owners Tony and Bobbie Werly first took notice of the old mining camp while retrieving canoes for their Colorado River canoe rental business. In 1994, the Werlys purchased 50 acres that included several mining claims, a store, a stamp mill, a bunkhouse, and a few tin miner cabins. Since then, the couple has been restoring the area, even opening up the Techatticup Mine for tours.
Oatman Village Western Mining Village
Oatman is a village in the Black Mountains of Mohave County, Arizona that began as a small mining camp. Two prospectors struck gold here and created one major strike after another until it reached $10 million dollars worth! This finding led to Oatman's population growing by more than 3,500 people within just 1 year period – this place has always had something special about it though you would never know if you didn't live there or visit.
Oatman Village Western Mining Village & Scenic Route 66 Experience
Old Tonopah Cemetery Tonopah
It is a historic mining town situated between Las Vegas and Reno. This town became famous when Jim Butler discovered that this town's rocks were the second form of silver.
Nevada Southern Railroad Museum in Boulder City
The Nevada Southern Railroad Museum is a railroad museum in Boulder City, Nevada. It is operated by the Nevada State Railroad Museum. The railway is located on the tracks that were installed to support construction activities at the Hoover Dam. Best of all, you can ride the railway!
Groom Lake
This location is used in many films, photoshoots, and music videos. There is a crashed B-29 at the bottom of Lake Mead that you can dive to see. The plane is referred to as "The Lady in the Lake."
Pioneer Saloon Goodsprings
Well, the landmark of this old saloon is a template for every western bar. George Fayle was a businessman, and he opened up this saloon in 1913. It is still functional and probably the oldest saloon; if you want to have a traditional shave, visit this salon.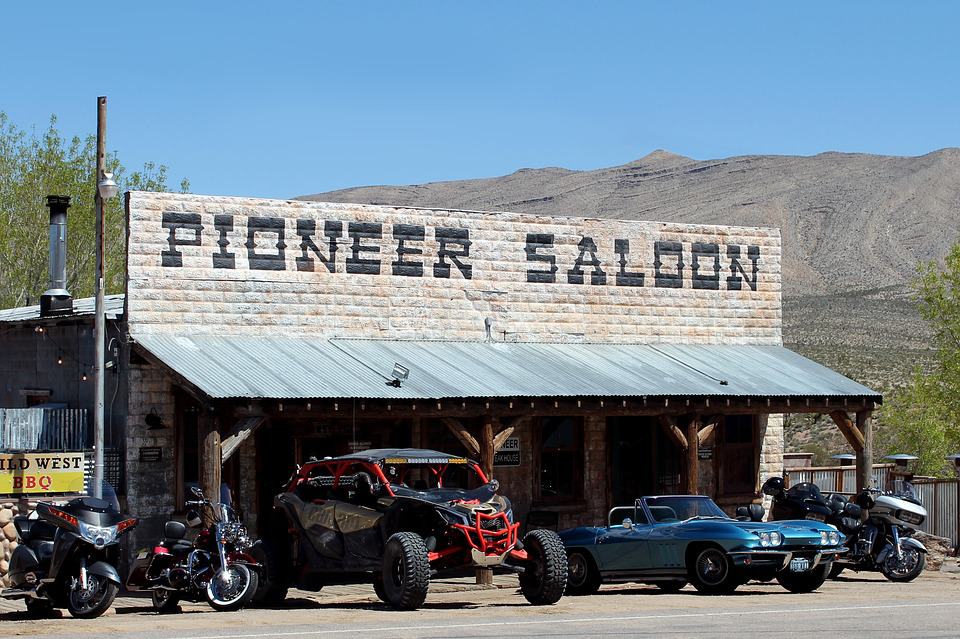 Mine for Gold at Eldorado Canyon
This place is rich in silver and gold mines. This place was discovered after the American civil war. It is an excellent place to learn more about history.
Explore Fremont Street
This street is like walking entertainment. You can have live entertainment, a live show, and a zipline. It was the first-ever paved street in Las Vegas in 1925, and the traffic lights came to this street in 1931.
Outdoors Things To Do Off The Strip In Las Vegas
Hoover Dam
If you want to have peace and enjoy nature, Hoover Dam is your place. You can visit this dam both in the day and at night. Many touring companies could offer you these trips.
Go Boating Or Kayaking on Lake Mead
If you want to chill your day up, go for a boating or kayaking trip on Lake Mead. This lake is the giant reservoir in America. Boating that expansive space is a dream come true.
Seven Magic Mountains
Ugo Rondinone was the artist behind the seven colorful towers and has stacked boulders standing tall at 25feet in height.
You better hurry if you plan to see this one. At the end of 2018, the Bureau of Land Management (BLM) issued a three-year permit extension for the artwork, allowing the installation to remain on view through the end of 2022.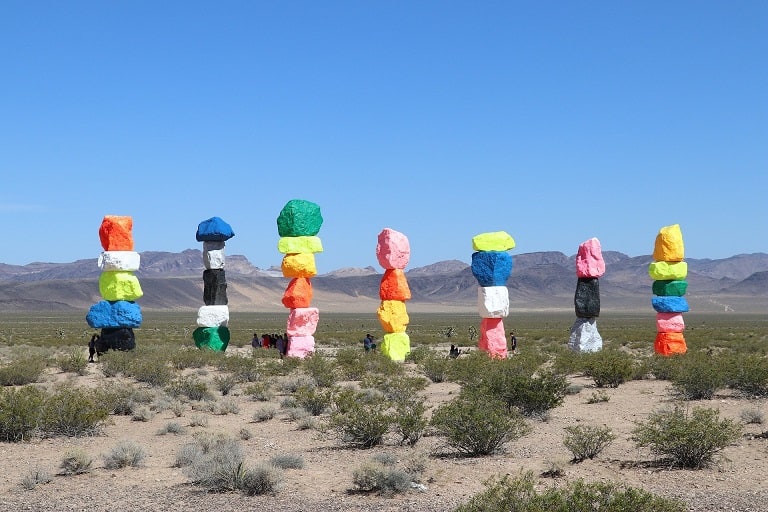 Fly Geyser
A small-sized geothermal geyser is located on private land in Washoe County. You will find colored rocks, a hot environment, multiple hues of red and green. It is recommended to view the geyser from a distance, but it is worth a watch.
Family Things To Do Off The Strip In Las Vegas
Drive a Bulldozer
Have you wondered how cool it would be to drive an excavator or a bulldozer? Well, you can have this experience without any knowledge of how the machinery works but only at Dig This Las Vegas.
Trampoline Dodgeball
The best and safest place for the kids to play is a trampoline park. There are multiple games the kids can play at the park. Bouncing and jumping over the trampoline makes the kids joyful, and even the adults can enjoy this by playing dodgeball.
Wreck Room – A Destruction Experience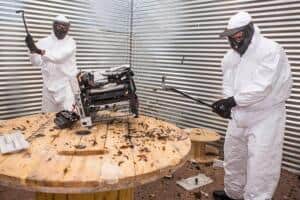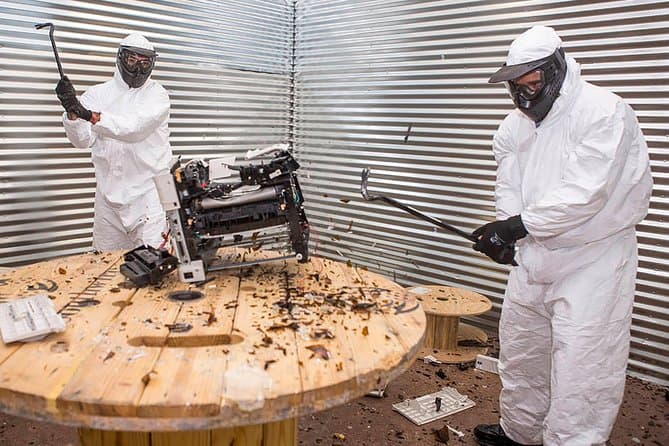 The Wreck Room in Las Vegas is a unique experience that allows you to smash, break, and destroy everyday items in a safe area. Kitted out in a helmet and safety gear, and equipped with a bat or crowbar, head into the wreck room and vent your frustrations on TVs, bottles, plates, and furniture. Best of all, there's no need to clean up the mess afterward!
Glassblowing by Torch
If you've ever wondered how to make glass ornaments, then this is the experience for you. Join an award-winning glassblowing instructor for a hands-on lesson that's completely private, so you can ask questions throughout. Watch the instructor make a glass pendant, then use the torch to make your own souvenir pendant to take home.
Lion Habitat Ranch
Get up close with more than 40 lions and their cubs on this self-guided walking tour of the Lion Habitat Ranch near Las Vegas. Stroll along the paved paths and watch the giant cats lounging, playing, and napping in their habitats. Upgrade to a private, guided, 90-minute small-group tour and get a behind-the-scenes tour.
Safari at Keepers of the Wild Nature Park
Experience a memorable hour and fifteen-minute safari hosted by a knowledgeable Keeper who will drive you through the park while sharing fun, interesting and heart-felt accounts of how our beloved rescued animals came to call Keepers of the Wild home.
Scavenger Hunt
Discover in an alternate reality of favorite hidden gems off the beaten trail and creatively interpret fun art, history, and culture clues – for points! Enjoy fame and glory while appearing on a website's international leaderboard, no matter what your score. Essentially you race other teams in other cities. Get ready to hang out with local authors, experience their favorite hangouts only known by locals, discover unusual oddities, and so much more!
Indulge Your Sweet Tooth at Ethel M.'s
If you are visiting Las Vegas, Chocoholics do pay a visit to Ethel M.'s Chocolate Factory to treat your mouth with a variety of chocolates.
Take a Circus Trapeze Class
Imagine yourself being in Cirque du Soleil with a high-flying trapeze class.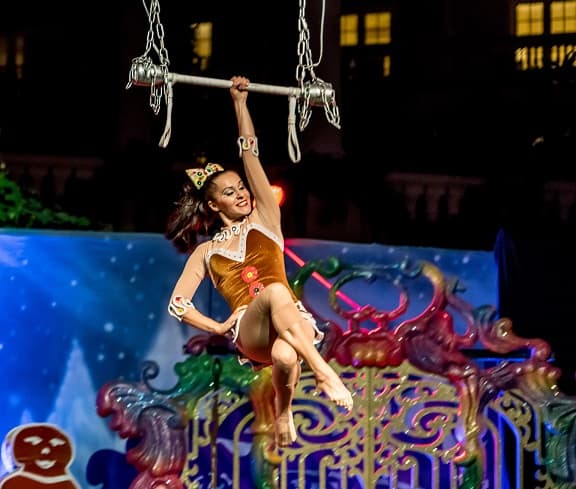 Play Laser Tag or Paintball
Gather your friends and family members to play a match of paintball or a laser tag game.
Mountain's Edge Exploration Park
A recreational venue at Mountain's Edge that includes an 80-acre western-themed park at the mountain's base.
Adult Only Things To Do Off The Strip In Las Vegas
Get Sex Education at the Erotic Heritage Museum
Officially known as The Harry Mohney Erotic Museum, this is the largest museum in the world to preserve erotic artifacts, fine art, film, education, and cultural events.
Twenty-four thousand square feet of permanent and featured exhibits for the adults to enjoy.
Visit The Bunny Ranch
Officially called The Moonlite BunnyRanch, this is probably the most famous legal brothel in the world. You don't have to be in the market for services to visit here. Believe it or not, the Bunny Ranch gives free tours. If you are open-minded enough, this is the perfect opportunity to learn more about the sex industry.
There is also a bar on-site, so you can sit back and take in everything that's going on around you.
Cashman Field
Betting on sports is in the culture of Las Vegas. Cashman Field is the most inexpensive place to visit to watch a live game of UFL football or bet on it.
Thrill Seekers Things To Do Off The Strip In Las Vegas
Looking for an adrenaline dose! Here you go:
Axe Throwing
Channel your inner lumberjack during a 1- or 2-hour axe-throwing session at an indoor course in Las Vegas. Professional instructors show you how to use the standard axes to hit the target with different throws, and also to play games such as Black-Jaxe and Canadian Cricket. Includes instruction and use of equipment.
Drive a Super Fast Car
Driving a super-fast car is almost like a dream come true. If you want to achieve this dream, head towards Exotics Racing Las Vegas. You will find super luxurious, super-fast cars. They have a track of 1800 feet straightaway and seven turns, and you can drive up to 130 mph on the 1.2-mile race track.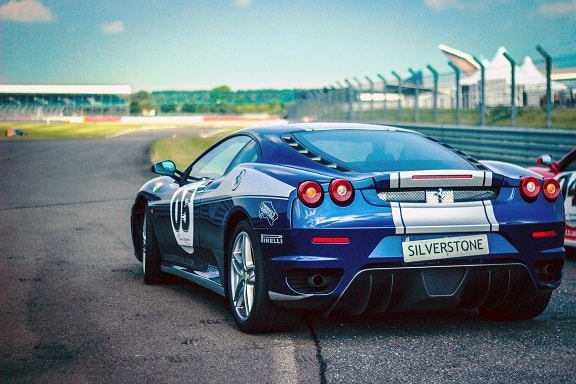 Go Indoor Skydiving
Most people are afraid of heights, and that is the reason that not everyone can do skydiving. But there is an option to get the feeling of what skydiving feels like without taking the plunge. It is the indoor skydiving at Vegas Indoor Skydiving that has a 1000 horsepower motor.
Take a Hot Air Balloon Ride
Imagine how beautiful it would be to see Las Vegas up from the sky. It is a must-try experience to have on your bucket list. You will also get a nice treat of traditional champagne after your landing.
Ride on the High Roller Observation Wheel
Las Vegas has one of the tallest observation wheels which is approximately 550 feet in height. It is quite scary for some people, but most people enjoy this 30 min ride.
Drive a Dune Buggy
We are talking about the desert dunes here! If you've never done deserts or dunes, it's a must. Few outfitters offer a variety of tour packages for family-friendly tours.
Go to the Shooting Range
Desert Hills Shooting Club is a place at a distance of half an hour from Vegas. You can even have a 21-station sporting clay course at this place.
Take a Helicopter Ride Over The Grand Canyon
Many people choose this option as it saves you four hours each way drive. Almost everyone that visits Las Vegas makes the journey to The Grand Canyon, and a helicopter ride is not only the quickest way to get there, but it's a rush to see it from the air.
Skywalk At the Grand Canyon
If you have the stomach for heights, this one is for you. This 10-foot wide, horseshoe-shaped glass bridge extends 70 feet out over the rim of the Grand Canyon, and you can walk across it!
Stratosphere Tower
If you want to look at the city and the deserts in one place, Stratosphere Tower is the place to be visited. It is 1149 feet in height, and a 360-degree view allows you to look at the city while standing at the top of the tower.
Tour a Shark Tank
The Golden Nugget Hotel has a slide that goes into the shark tank. Taking a tour is safe. Staff marine biologists will take you on tour. They explain everything you need to know about sharks.
White Water Raft The Grand Canyon
Add a thrilling outdoor adventure to any Las Vegas or Flagstaff vacation with this guided whitewater rafting trip down the Colorado River. Take a road trip to Peach Springs, Arizona, home of the Hualapai Indians at the gateway to the Grand Canyon. Then, challenge the mighty Colorado River's varied rapids on a 40-mile (64-kilometer) journey through the canyon, taking a side hike to a travertine waterfall along the way.
Detective and Crime Things To Do Off The Strip In Las Vegas
Fancy your chances at becoming an investigator? Brush up your skills by participating in any of these off-the-strip activities!
Solve a Crime
You can get a CSI diploma by just solving a case with the help of real forensic scientists. Gather evidence and put your crime-solving skills to the test to find the killer. Only at CSI: The Experience – Las Vegas.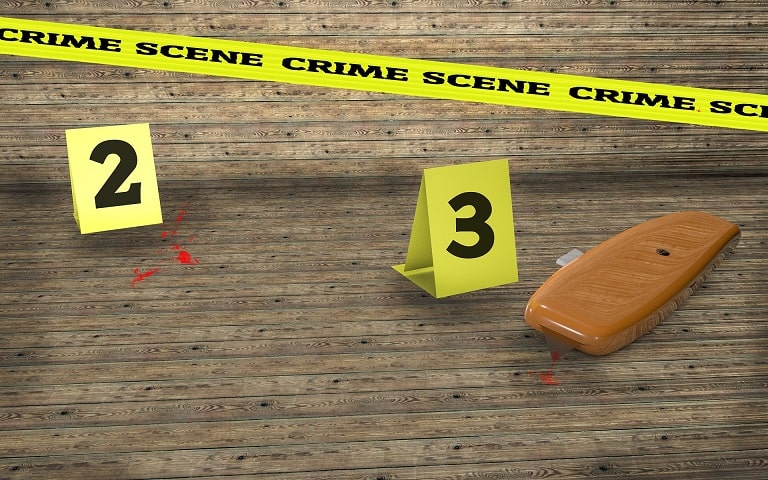 Try an Escape Room
If you are visiting Las Vegas with your friends, try this escape room. Work as a team to find clues to escape from a locked room before the time runs out.
Join the Mob
Las Vegas Mob Museum shares a unique story of the mobster's organized crimes from law enforcement and the mobster's perspective through films, exhibits, and many artifacts.
Shopping and Eating Things To Do Off The Strip In Las Vegas
Go to Chinatown
When you get fed up with the Vegas Strip, go to Chinatown for some dim sum craving.
Container Park
Everybody wants to go on shopping while they are on a trip. The best place to shop in Las Vegas is at Container Park. It has multiple numbers of boutiques, free concerts, movies, and restaurants. You can enjoy your day and night at a single place, and you wouldn't want to go to other sites when you are getting every treat in one place.
Go Pawning
Even see the show "Pawn Stars"? Well, the World Famous Gold & Silver Pawn Shop is located in Las Vegas, and you can visit!
Town Square
The Town square is located on the Boulevard with the facility of tons of bars and restaurants.
Check Out First Friday
Don't miss the opportunity to see the work of artists in Vegas. The local artists of Las Vegas gather downtown on the first Friday of every month to share their work with them. You will get to see live music, artists showcasing their talent, and delicious food.
Food and Wine Tours
Food & Culture on Scooters
Enjoy a day scooting through downtown avoiding fatigue and tiredness with our powerful scooters. Create everlasting memories and hilarious moments with loved ones!! On this Adventure, You can expect to: Explore Downtown & The Arts District, Visit Authentic Vintage Shops, Taste the Best BBQ in Nevada, See the best (and hidden) local favorites of Downtown, Compare your options at Two Premium Dispensaries, and Enjoy the atmosphere of 3 locally loved coffee shops.
Pahrump Winery
Pahrump Valley Winery is an award-winning winery located in the Mojave Desert, around an hour from Las Vegas. On this private tour, travel to the winery in the comfort of a private vehicle, enjoy a guided tour of the winery and vineyards, and learn all about Nevada wines. During an expert-led wine tasting, sample a selection of red and white Pahrump Valley wines.
Caves and Springs Off The Strip In Las Vegas
Arizona Hot Springs
Also known as Ringbolt Hot Spring, these springs are located along the Colorado River just south of the Hoover Dam. These are the most popular hot springs in Nevada. People come here to spend quality time and soak in the water that is surrounded by the canyon. You can access them by boat via the Colorado River or by hiking a 3.2-mile trail from the Arizona state highway 93.
Lehman Caves Baker
It is a cave that consists of more than 300 rocks forming shapes of stalactites, stalagmites, and helictites. It is the presentation of elegant structures made up of rocks and some geological filigree covering the walls.
Museums & Exhibitions Off The Strip In Las Vegas
The Neon Museum
A non-profit museum consists of all the vintage signs that were very famous before the new world technology took its place. Think of this place as the graveyard of neon signs. If you are familiar with the old Las Vegas, you must visit this place! The best time to see this place is at night because all these signs are lit up.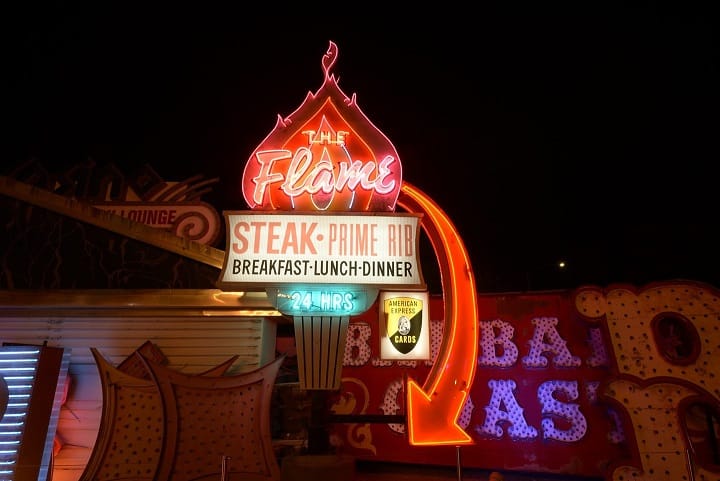 Image Courtesy of The Neon Museum
The Atomic Testing Museum
This place outlines the fascinating story of America's nuclear weapon program and the cold war. You can find a lot of exciting things about tradition.
Nostalgia Street Rods Museum
If you love classic cars or want to experience authentic Vegas vintage, visit the Nostalgic Street Rods Museum. Recently voted as the 2018 Best of Las Vegas top attraction, this museum is a lifelong labor of love for the family who runs it. Get up close to a vast collection of one-of-a-kind autos from 1910 to 1965, as well as an amazing collection of memorabilia. Choose to upgrade to a VIP tour for a personalized experience with a classic car expert.
Lost City Museum
Formerly known as Boulder Dam Park Museum. The museum kept the remains of Native American cultures so that the young kids get to know about their elders' cultures. The museum offers a reconstructed Puebloan house site that is open to visitors.
Goldwell Open Air Museum – Albert Szukalski's Last Supper
These are 12 plaster figures that are inspired by da Vinci's famed fresco. These sculptures made by Albert Szukalski haunt the desert landscape above a real-life ghost town. The Last Supper sculpture is considered to be the centerpiece of the Goldwell Open Air Museum.
Immersive Van Gogh Las Vegas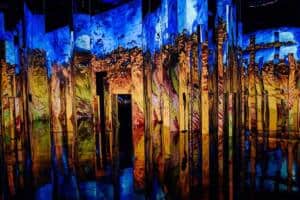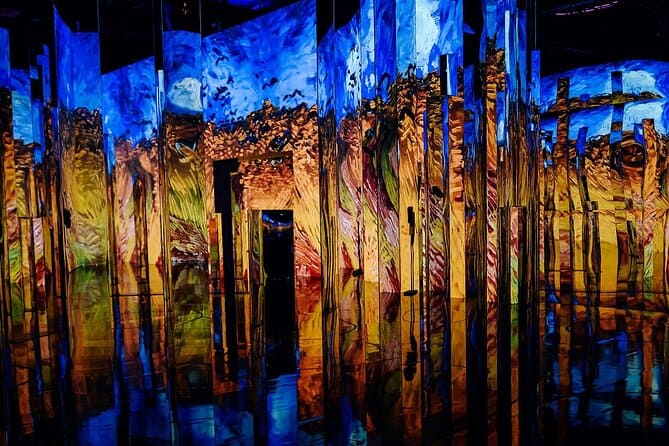 The ORIGINAL Immersive Van Gogh Exhibit is thrilled to announce the once-in-a-lifetime exhibit. To help reimagine this massive venue, Immersive Van Gogh has joined forces with Emmy Award-winning and Tony Award-nominated designer David Korins, known for his set design of countless Broadway hits including Hamilton and Dear Evan Hansen.
Barbie in Last Vegas
The exhibition celebrates Barbie as a reflection of culture, with exclusive interviews and an up-close look at vintage dolls, career representation, and fashion trends from each era. Today, Barbie is the most diverse doll line in the world, inspiring children to imagine everything they can become.
Closing Thoughts
I got married in Las Vegas, and I have traveled there at least six times. Brian, my other half, has been many more times. For a first-time visitor, the strip is a must. You can spend a day or two alone, just taking in the hotels. For those who have been there and done that or those of us who don't gamble, the Las Vegas area has so much to see and do.
There is so much to do off the strip in Las Vegas that it's almost impossible to list them all in one article! I've given you fifty-plus things to do off the strip in Las Vegas.
What did I miss? I would love to hear from you on different things to do off the strip In Las Vegas!
Looking for more posts on unusual things to do, start here:
We are a participant in the Amazon Services LLC Associates Program, an affiliate advertising program designed to provide a means for us to earn fees by linking to Amazon.com and affiliated sites.
Subscribe to our newsletter and get the best travel tips and inspirational stories delivered monthly. No spam, no sales pitches – TRAVEL!
Brit On The Move™ Travel Resources
Ready to book your next trip? Use these resources that work:
Need more help planning your trip? Check out our Resources Page, highlighting the great companies we trust when traveling.