St. Patricks Day in Florida – Where To Celebrate!
St. Patricks Day in Florida is an epic event; the celebrations take on a new level. Various activities occur across Florida, including Music, Irish dancing, food, drinks, pub parties, and highland games. This article will share where to celebrate St. Patrick's day in Florida. Along with all the other stuff you need to know, like what to wear, what to expect, and the history behind the green beer day!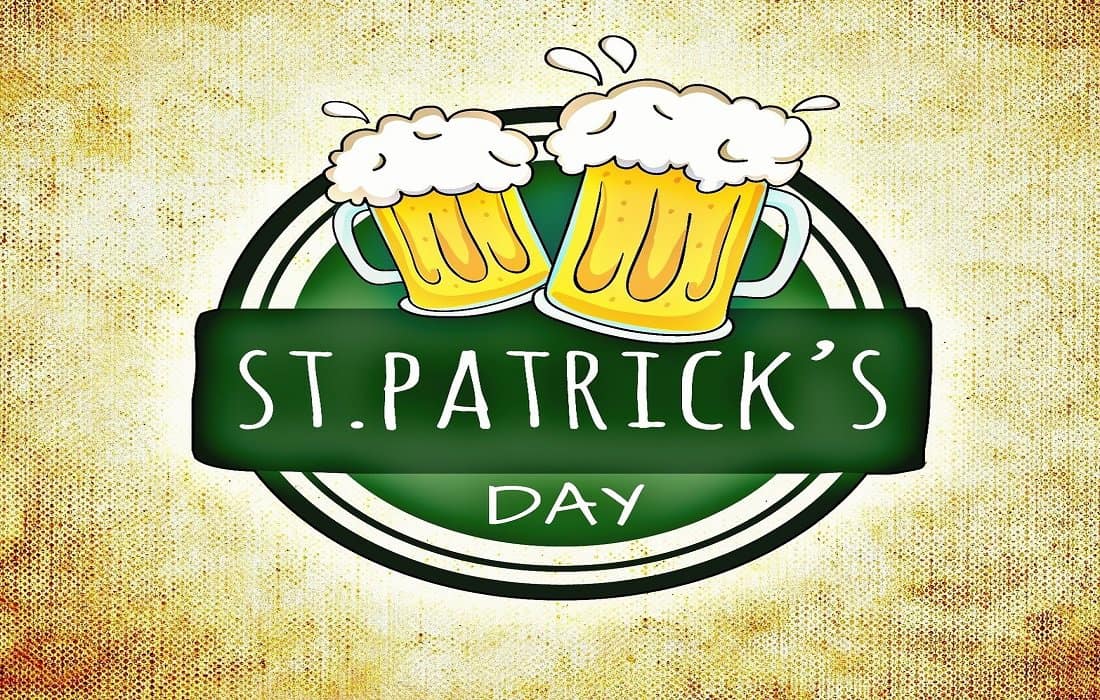 This post may contain affiliate links. Please read our disclosure and privacy policy for more information.
St. Patricks Day Background and History
St. Patrick's Day begins with a real person who lived more than 1,000 years ago. The fifth century saw a British man named Patrick visiting Ireland to spread Christianity. During his travels through Ireland, he explained the Holy Trinity using three-leaf clover leaves to represent the Father, Son, and Holy Spirit. St. Patrick's Day celebrations still use shamrocks today because they are the national flower of Ireland. The date of St. Patrick's death became a national holiday in Ireland on March 17, 461 A.D.
Since 1631, Saint Patrick's Day has been a holy feast honoring the missionary who spread Christianity to Ireland in the 5th century. Catholics attended mass in the morning and celebrated modest feasts in the afternoon on March 17, a day of solemnity in Ireland for several centuries.
When Irish-born soldiers serving in the British Army marched through lower Manhattan to a St. Patrick's Day breakfast at a local tavern in 1762, they started the storied green tradition of America's largest and longest St. Patrick's Day parade.
Since then, most major cities in America have taken up the tradition of holding a St. Patrick's Day parade or event every year. The largest celebrations outside of Ireland are the parades held in New York City, Florida, and Boston. Besides Ireland, the United States, Canada, Australia, Japan, Singapore, and Russia also celebrate St. Patrick's Day.
Why Celebrate St. Patricks Day?
First of all, why not? Everyone enjoys a good celebration, and this one brings thousands of people together annually.
Historically, the Irish have celebrated this day as a religious holiday. Traditionally, Irish families would attend church on the morning of St. Patrick's Day and celebrate the afternoon. St. Patrick's Day falls during the Christian season of Lent. There were no prohibitions during Lent, so people danced, drank, and feasted on Irish ham and cabbage. This dish took on its own life in America as corned beef and cabbage because corned beef was a less expensive alternative.
The holiday and some of its traditions are myths, not real. For instance, you'll often see the four-leaf clover on St. Patrick's Day. St. Patrick, however, used a three-leaf clover, or shamrock, in his teachings. Even though a shamrock can grow the fourth leaf, a four-leaf clover is just considered a symbol of good luck. According to another legend, St. Patrick chased away all the snakes from Ireland. There was no evidence that this happened.
St. Patrick's Day evolved in the 20th century into a party day for Americans of all ethnicities. Today's Saint Patrick's Day celebrations are greatly influenced by those that developed among the Irish, particularly in North America. Yet, people all over celebrate St. Patrick's Day; the events are more extensive than those in Ireland. That is until the late 20th century when Ireland joined in the fun.
How Do People Celebrate St. Patricks Day?
St. Patrick's Day is celebrated around the World, especially by Irish communities and organizations. It is common for people to wear green clothing on this day. Green food color is used to dye Irish food and drinks for this celebration. It is the perfect time to enjoy a pint of beer at the local pub or a pint of Guinness. Irish food and beverages are available at events that celebrate St. Patricks Day.
St. Patrick's Day is celebrated every year on March 17, the anniversary of St. Patrick's death in the fifth century. St. Patrick's Day was on Thursday, March 17, 2022.
The Lenten restrictions on eating and drinking alcohol are lifted daily. Consequently, drinking alcohol – particularly Irish whiskey, beer, and cider – is integral to the celebrations. The St. Patrick's Day custom of "drowning the shamrock" or "wetting the shamrock" is historically popular. It is traditional to put a shamrock into the bottom of a cup, which is then filled with whiskey, beer, or cider at the end of the celebrations – especially in Ireland.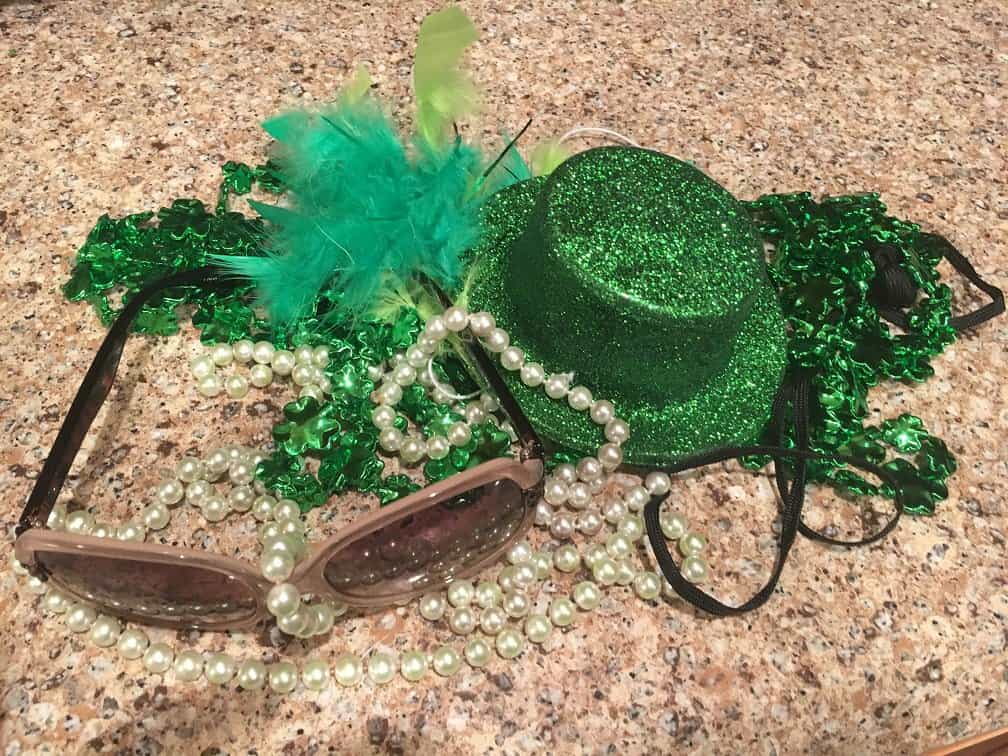 Traditions Of St. Patricks Day
It doesn't matter if you're Irish; everyone can enjoy the fun St. Patrick's Day events. Most people wearing "Kiss Me, I'm Irish" shirts aren't Irish, after all! Aside from parades, traditional Irish music performances and dancing events is the norm. Even though you can drink green beer or green cocktails all day, a pint of Guinness is a good idea, given it's Irish. Or, if you want to celebrate at church in Ireland, wear your Sunday best; Sunday is still recognized as a holy day in Ireland.
Green is the theme because of the shamrock tradition: shamrock-shaped cookies, green cupcakes, green beer, or Irish car bomb shots. And people dress in green and decorate events in green! If you don't drink, you can join the Sober St. Patrick's Day movement and participate in one of the many events thrown around the country that aim to celebrate Irish culture and St. Patrick's legacy. It does not have to be a drink fest to celebrate.
All events, sober or otherwise, include traditional instruments like the fiddle and accordion, watching Irish dancing, and more. Here are some common traditions celebrated here in the States:
Drink a Green Beer
Drink Guinness
Make St. Patrick's Day Crafts
Have an Irish Movie Marathon
Participate in a Fun Run
Attend a St. Patricks Day Parade
Eat Corned Beef and Cabbage
Wear a "Kiss Me I'm Irish" Shirt (or others; there are tons)
Douse yourself in an endless supply of green beads – just like the ones at Mardigras
Bake Festive Green Desserts
Sing Folk Songs
Learn or Watch Irish Dancing
Quote the cheesy Irish sayings
Wear a green hat or a green outfit
Clothing Traditions Of St. Patrick's Day
It's not mandatory, but you should wear green on St. Patrick's Day. Wearing green on St. Patrick's Day is one way to avoid getting pinched by leprechauns! Folklore says that wearing green makes you invisible to leprechauns, who like to pinch anyone they see. Wearing green is also believed to bring good luck; some wear it to honor their Irish heritage. It's widespread to wear a comical t-shirt in honor of the event.
St Patrick's Day Shirts
St. Patrick's Day Parade In Florida
Nothing is better than overeating on St. Patrick's Day and having a good time. Floridians will also be flocking to their nearest St. Paddy's Day events, with $5.6 billion expected to be spent during the green-saturated holiday. There are usually public parades and festivals, Irish traditional music sessions (céilithes), and green outfits or shamrocks worn at celebrations. Thousands of people participate in the parade wearing green.
It's no secret that Florida is home to some of the most vibrant Irish celebrations, and Tampa ranks fifth on Wallethub's list of best places to get lost in the Irish bands, bagpipes, and gallons of beer.
It doesn't matter if you are a big fan of spicy corned beef or like endless fizzy beer; there are a dozen ways to embrace your inner Irish at one of these Florida St. Patrick's Day celebrations.
Where To Celebrate St. Patrick's Day In Florida?
While St. Patrick's Day and Florida aren't often mentioned together, the Sunshine State is full of things to do ― and the state has historical ties to the celebration. For example, every year, the Chicago River in Illinois is dyed green to celebrate the holiday, so it's no wonder there are green decorations everywhere. On St. Patrick's Day, many Irish Americans in the United States gather in droves to celebrate. So let's get on with where to celebrate St. Patrick's Day in Florida.
Mayor's River O'Green Fest – Tampa
It's an opportunity you won't want to miss: the Hillsborough River will turn green. Curtis Hixon Waterfront Park hosts the Mayor's River O-Green Fest. From local restaurant foods and live entertainment, the City of Tampa offers leprechauns of all ages a family-friendly event.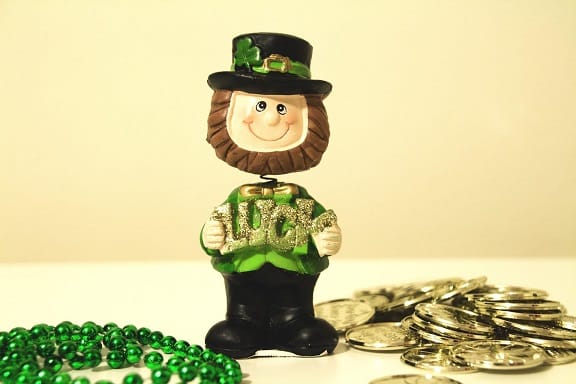 Shamrock Pub – Sarasota
Shamrock Pub has hosted its annual St. Patrick's Day Block Party on the eastern edge of downtown Sarasota for over a decade. Food, beer, live Music, Blue Skye Pipe and Drums performances, Sassy Lassies, Irish Dancers, Andy Thomas, bagpiper William Howard, Tuff Son, and Wild Root will be served.
Williams Park – St. Petersburg
Join the big St. Patrick's Day "PADDYFEST" at Williams Park in downtown St. Petersberg. The event runs from 10 am to 10 pm. The admission to the party in the park is only $5.00, which is being donated to OCEAN360. The event features all-day-long Irish Music, pipe bands, dancers, food, vendors, and more!
Address: 1st Avenue and 3rd Street North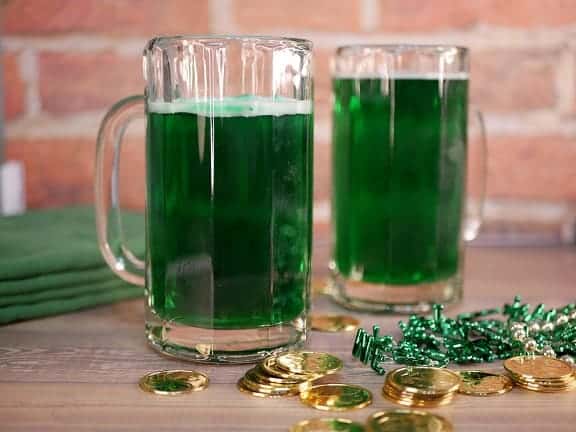 Graffiti Junktion – Orlando
You'll want to start your day here if you plan to attend the St. Patrick's Day block party in Thorton Park. During the first leg of Shamrock the Block, a four-stop pub crawl in Orlando, you'll visit some of your favorite watering holes. It's only $10 in advance and $15 at the door, including three drinks.
Punta Gorda
In celebration of St. Patrick's Day at Celtic Ray, customers are served a variety of authentic Irish beverages (no green beer, as they warn) as well as a special menu that consists of high-quality food, including fish and chips, Guinness stew, chicken curry, and a corned beef platter.
Liam Fitzpatrick's – Lake Mary
An authentic Irish pub is a perfect place to be on St. Patrick's Day. Live music and drink specials will be at this epic block party all night.
St. Patrick's Wynwood, Miami
A day of entertainment awaits you when you don your favorite green charms and break out your Gaelic attire for St. Pat's Wynwood, South Florida's largest St. Patrick's Day party. For those looking to turn their celebrations up a notch, this buzzing event in the heart of Miami is the place to be.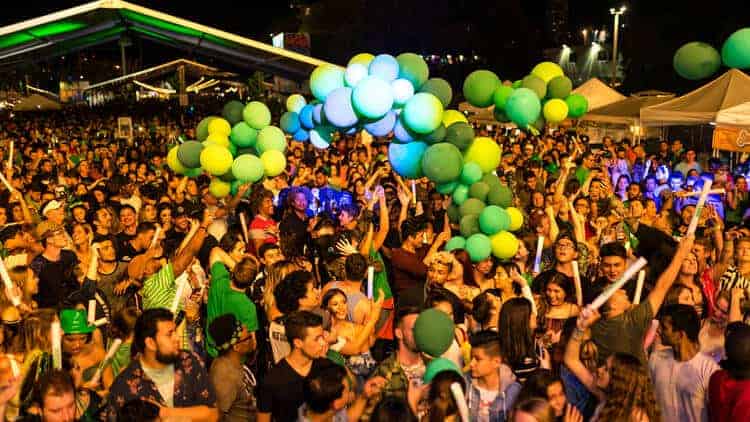 Mighty St. Patrick's Festival – Disney Springs
There is an impressive range of authentic Irish entertainment at Raglan Road's Mighty Festival at Disney Springs. You can enjoy live performances of traditional Irish Music, a troupe of Irish dancers, and delicious Irish food.
Patrick's Day Parade & Festival – Hollywood
In downtown Hollywood, you won't want to miss the heritage-enriched parade. The town will be transformed into a sea of green with Irish musicians, floats, and festivities.
Patrick's Day Bar Stroll – Key West
This St Patrick's Day bar stroll combines some of Old Town's most iconic bars because pub crawls are overrated. One ticket grants entry to Lucy's, The Bull, and Southernmost Beach Cafe, just a few stops along the route.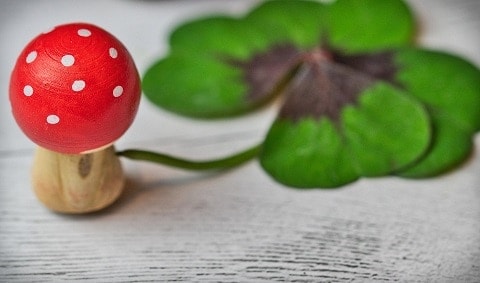 Delray Beach
In Delray Beach, St. Patrick's Day is celebrated with floats, fire engines, first responders, elected officials, motorcycles, pipes and drums, marching bands, Irish heritage societies, and more.
FAQs About St. Patrick's Day
Closing Thoughts
St. Patrick's Day symbolizes bravery, Irish tradition, and the celebration of green. Today, people all over the World celebrate the day. Why celebrate St. Patricks's day in Florida? Because St. Patrick's Day in Florida is just as authentic and traditional as in the bigger cities!
Looking for more seasonal things to do in Florida? Start here:
We participate in the Amazon Services LLC Associates Program, an affiliate advertising program designed to provide a means for us to earn fees by linking to Amazon.com and affiliated sites.
Subscribe to our newsletter and get the best travel tips and inspirational stories delivered monthly. No spam, no sales pitches – TRAVEL!
Brit On The Move™ Travel Resources
Ready to book your next trip? Use these resources that work:
Need more help planning your trip? Check out our Resources Page, highlighting the great companies we trust when traveling.