Celebrate Passover in Florida
Passover "Pesach or Pesaḥ" is the perfect time for Jewish people to take a vacation. If you celebrate Passover in Florida, you will find a world of opportunities to provide entertainment, enlightenment, and enrichment to people of all ages. All centered around this important Jewish holiday.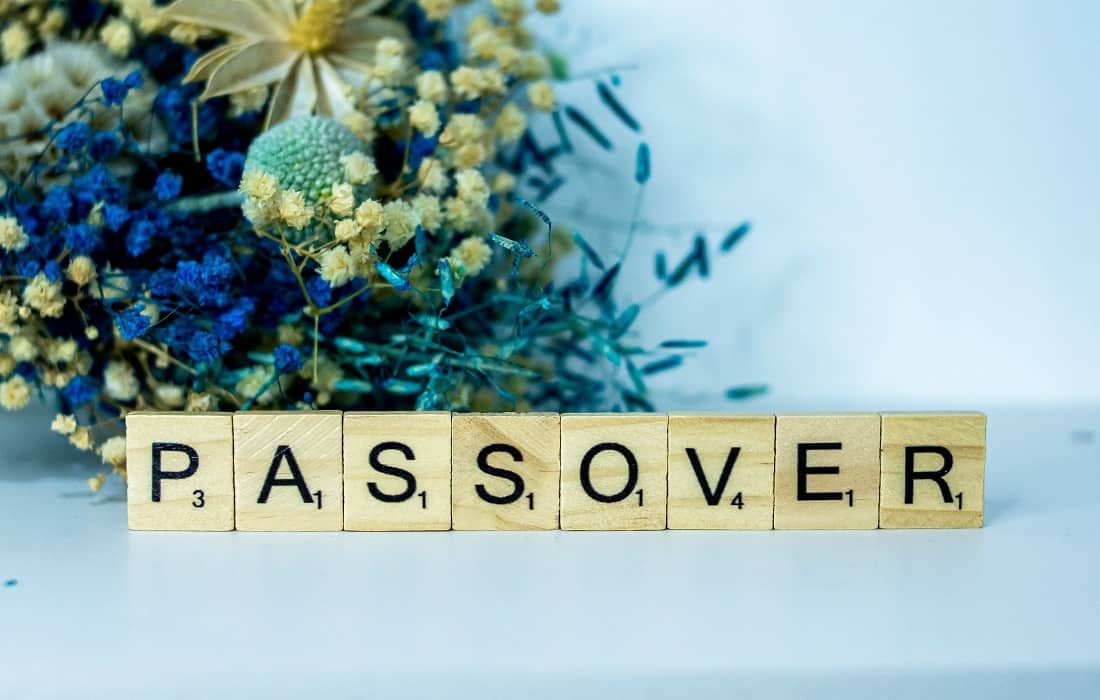 Photo by Alex Shute on Unsplash
You might now know or be aware, but Florida is home to many Passover Programs. Programs offer you a vacation experience built around the Passover traditions and cater specifically to Jewish culinary and religious needs. For example, these vacations include Kosher meals, daily Minyan, and Shiurim. Perhaps the most compelling reason to celebrate Passover in Florida is that you'll be surrounded by peers of your community, fellow Jews that want to honor traditions and vacation at the same time.
This post may contain affiliate links. Please read our disclosure and privacy policy for more information.
About Passover – "Pesach or Pesaḥ"
Pesaḥ or Pesach is the Hebrew word for Passover. The Hebrew festival of Pesach, or Passover, commemorates the Exodus from Egypt and is one of ancient Israel's three major pilgrimage festivals. During the tenth plague, God miraculously "passed over" the Israelite homes liberating the Hebrews' from slavery in Egypt, thus giving The Book of Exodus its name. As one of the most beloved Jewish holidays, Passover centers on the Seder (a ritual meal) shared with family or friends.
The Book of Exodus: The book of Exodus tells the tale of Israel's liberation and birth, and of the beginning of God's covenanted nation.
The History Of Celebrating Passover
The festival's central theme is redemption. It is when Jews are required to tell their children how they were redeemed physically and mentally from slavery. And it is also the season of their freedom.
In pre-Israelite times Passover celebrations begin with the first grain harvest of the spring season and the birth of the first lambs of the season. Passover became associated with the ritual meal called "Seder" after the destruction of the Second Temple in 70 CE.
The Seder Meal
The traditional Passover meal is Seder. Held after nightfall on the first or second night of Passover, depending on where you live. First night in Isreal and second outside of Isreal.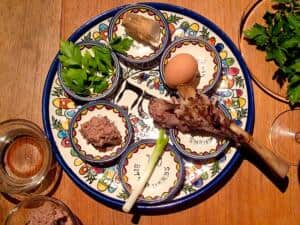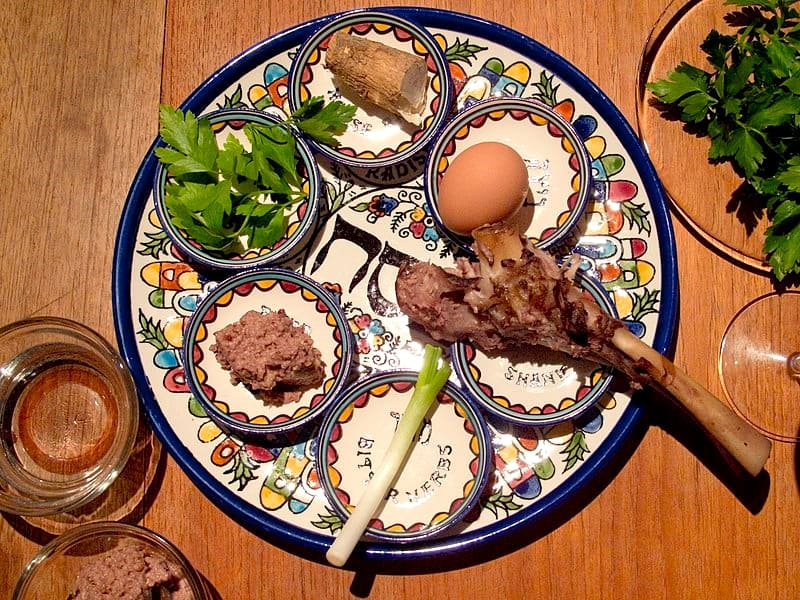 Photo Credit: RCB on Flicker
Traditionally, there are six items on the plate:
Karpas: A spring herb that symbolizes spring and rebirth.
Baytzah: A hardboiled egg representing spring and the Jewish people's birth after they fled slavery.
Charoset: A sweet paste made of nuts and fruits symbolizes the mortar the enslaved Israelites used to make bricks for the Egyptians.
Maror: Bitter herbs symbolize the bitterness of slavery.
Chazeret: A bitter vegetable that symbolizes slavery.
Zeroa: A lamb shank bone symbolizes the Passover offering.
The meal also includes reading, drinking 4 cups of wine, singing, and storytelling.
So Why Celebrate Passover in Florida?
The number of beautiful white sandy beaches and the sunshine is the number one thing that attracts tourists to Florida. Miami is one of the most popular destinations, especially for Passover.
Consider the fact that Passover occurs in the spring. If you live up north, you will be confined to the indoors due to the cold weather. You are likely tired of wearing heavy coats and curling up under a mountain of blankets to stay warm. Florida is the Sunshine State, and you'll get more sunny days in Florida than in any other location in the United States.
Florida is surrounded by oceans and has thousands of miles of coastlines for you to enjoy. Even private beaches and coastlines are only accessible from the resort properties that host Pesach & Passover programs.
Did you know that as of 2021, Florida is home to ~665,000 Jews?
Pesach & Passover Programs in Florida
There are tons of hotels and resorts with Pesach & Passover Programs available in Florida. Pesach programs offered in Florida are second to none. They cover the food requirements, entertainment, religious celebrations, and worship. They provide experienced Rabbis to help their guests observe this holy time on the Jewish calendar. And Seder dinners can be private, or you can enjoy the services and celebration with other guests at the resort you are staying in.
What's Included?
Pesach programs are typically all-inclusive, but each resort's program varies. For example, some include a wine package, others do not, but they all offer Kosher meals, Minyan, and Shiurim. Some hotels even host renowned Rabbis for the Passover celebrations.
Here are some common inclusions:
Food and drinks
Ashkenazi Tefilot
Daily Minyan
Entertainment
Gebrocht
Non Gebrocht
Non-Kitniot
Scholar in Residence
Scholars & Shiurim – Multi Languages
Sephardi Tefilot
Shiurim / Lectures
Shmura Matzah
Rabbi-led or private-table Sedarim
Private Seder rooms for larger groups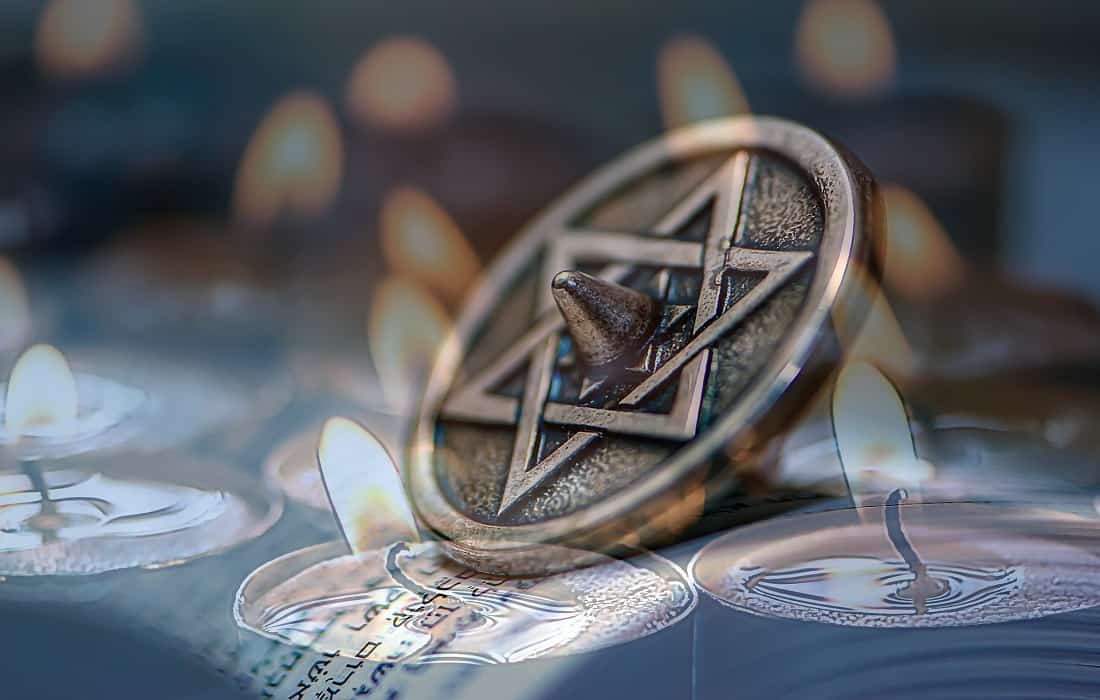 Childrens Programs
Children are entertained by experienced professionals who keep them active and engaged the entire time they are there. They do crafts, enjoy performances, eat snacks, and even have religious instructions so they can learn more about their faith. Some resorts offer sitters who can watch children in their private rooms at night so the parents can enjoy the adult entertainment.
Pesach & Passover Programs in Florida sell out fast so be sure to reserve your spot today!
Passover Dates
The date of the festival is by the first full moon in the Hebrew calendar month, Nissan; the date changes every year. For this reason, Passover 2022 will begin on the evening of Friday, April 15, and ends on Saturday, April 23.
How Many Days is Passover?
Passover is eight days long, though some Jewish reform groups celebrate it for seven days.
A Few More Reasons To Celebrate Passover in Florida
We've covered the main draws of Florida, the beaches, and the sunny weather. We've also covered what Pesach & Passover programs include. Why else should you consider celebrating Passover in Florida? Here are some highlights!
Holocaust Memorial Miami Beach
The Holocaust Memorial of the Greater Miami Jewish Federation is a Holocaust memorial at 1933-1945 Meridian Avenue in Miami Beach, Florida. A committee conceived it of Holocaust survivors in 1984. It's free to tour the monument, which takes about an hour, although you can spend more time if you choose to. This is an excellent way for Jewish families to teach the next generation about the holocaust and a fantastic opportunity for adults to pay their respect to the lives lost.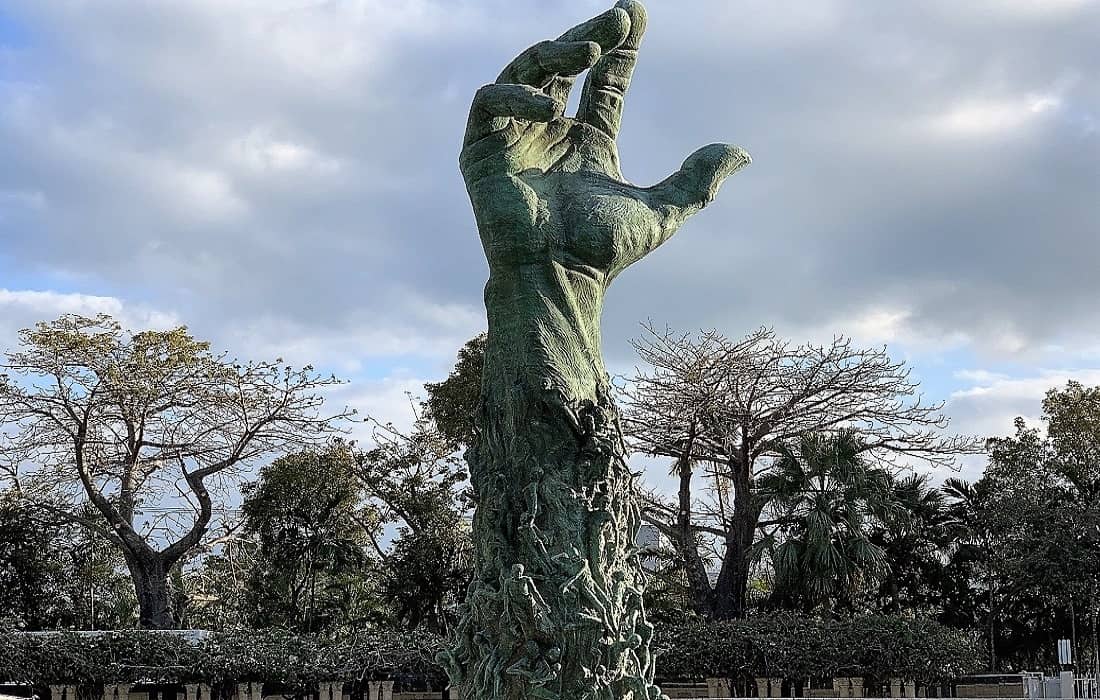 If you are interested in learning more about the Holocaust read: Why You Should Visit Dachau Concentration Camp
Golf, Golf, and More Golf
Golf is one of the top sports played in Florida. There are more than 1,300 golf courses in the state. There are acclaimed courses that are the locations of prestigious tournaments, and you are more likely to run into a famous golfer in Florida than anywhere else in the world.
Golf is so popular that many resorts have private courses for guests. Some of the Passover Programs include entrance to private country clubs and golf courses in their unit prices.
A Florida golf trail links some of the most significant historic courses and some of the fabulous but less famous courses. Every gold enthusiast should take a trip down this trail at least once.
The Best Theme Parks
Florida is home to some of the most astonishing and incredible theme parks. If you think that theme parks are destinations designed strictly for children, you can think again because theme parks are fun for the young, the old, and everyone in between. This state is home to ten major amusement parks and hundreds of smaller parks and attractions.
Florida Everglades
There is no other place that matches the 1.5-million-acre wetland preserve known as the Florida Everglades. Unique plants and animals are found in this national park. It is home to pine Flatwoods, coastal mangroves, and sawgrass marshes that create diverse habitats for wildlife like alligators, leatherback turtles, manatees, panthers, pythons, water moccasins, and flamingos.
You can take guided tours on airboats riding through the Everglades, giving you the chance to see the wildlife in their natural habitat. You can not experience everything the Everglades has to offer in one trip. It's a place that most people explore anytime they are in the area.
The Florida Keys
One hundred twenty miles or so off of the tip of Florida is a string of tropical islands known as The Florida Keys. The islands are positioned between the Gulf of Mexico and the Atlantic Ocean.
The Florida Keys are fabulous for sightseeing excursions, snorkeling, scuba diving, and fishing. Each island offers unique experiences, and they all offer beautiful sandy beaches, clear blue waters, and a chance to create mesmerizing memories that you will never forget.
See this guide for the Best Beaches In Key West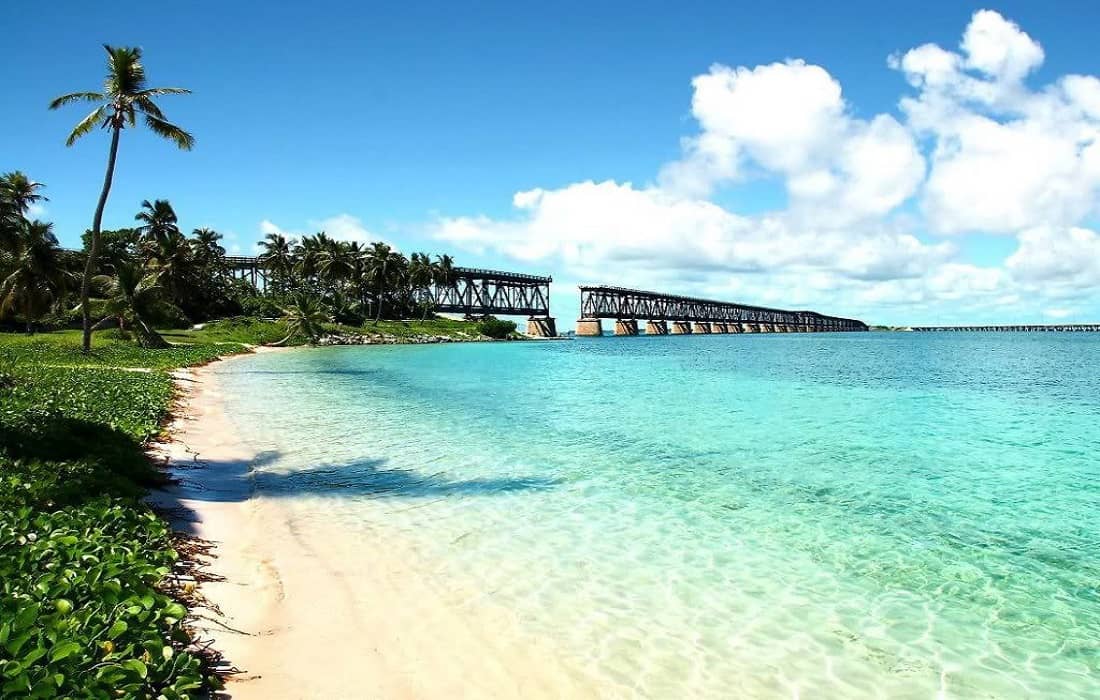 Dry Tortugas National Park
Almost 70 miles west of Key West and 90 miles north of Cuba lies the remote Dry Tortugas National Park. This 100-square mile park is mostly open water with seven small islands. Accessible only by boat or seaplane, the park is known as the home of magnificent Fort Jefferson, picturesque blue waters, superlative coral reefs and marine life, and the vast assortment of birdlife that frequents the area.
Dry Tortugas National Park is unique. It has coral reefs and a shipwreck, which are perfect for exploring underwater.
Japanese Gardens
Located in Delray Beach is The Morikami Museum and Japanese Gardens, a 16-acre Japanese Garden named after Sukeji "George" Morikami named after a Japanese immigrant. Morikami was a farmer in Palm Beach County for more than 65 years. In 1976 when he died, he gifted his land to Palm Beach County.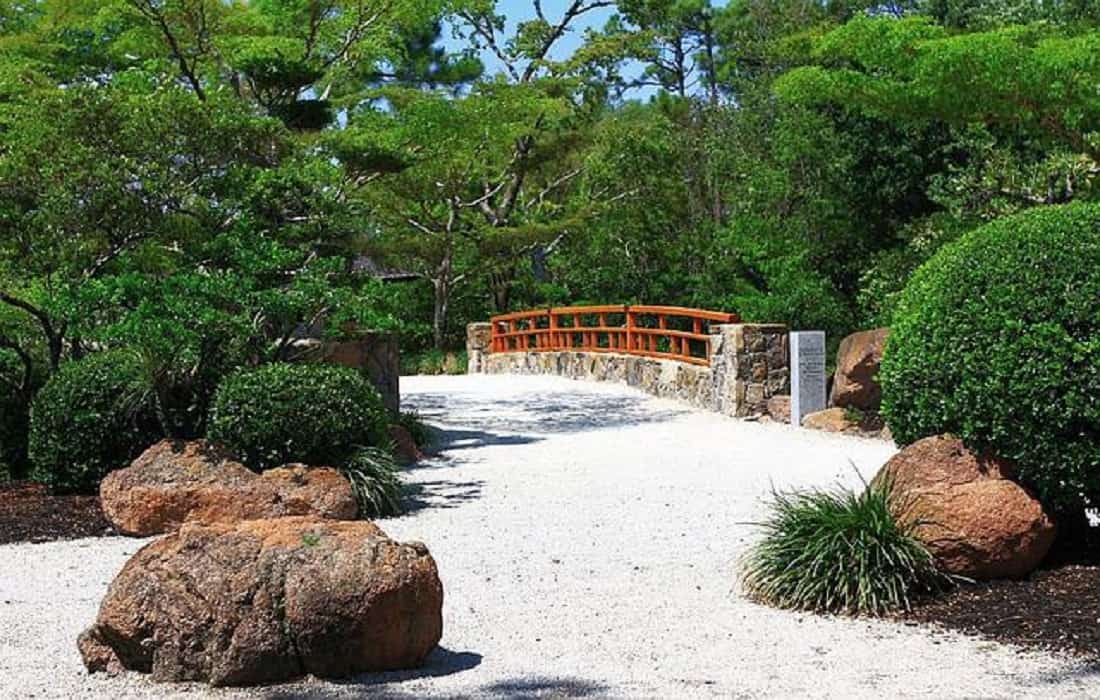 Take your time learning about Japanese culture and explore the bonsai collection. Sit beside a koi pond and enjoy watching the colorful fish as you let all of your troubles and worries go. Take a long walk and spend a day relaxing in this unique place.
Ravine Gardens State Park
A hike through nature is one of the most relaxing things. Enjoy the wonders of this earth and the pure delight of color combinations of landscaping. A walk at Ravine Gardens State Park will remind you of this. Walk across suspension bridges and admire the depth of the ravines. Some of the bridges are suspended more than 30 feet above the ground. If you do not feel like taking a hike through the park, drive the 1.8-mile loop and see the astonishing beauty here.
If you are an avid outdoors person and love a hike and a challenge, some of the trails lead to the ravines and are tricky to master. There is something here for every outdoor lover to enjoy.
Tour the Trail that Connects the Florida Breweries
There is a fantastic trail called the Southwest Florida Ale Trail. The trail connects the breweries in four of the counties in the state. The hike is beautiful, and you can get your hand stamped from all of the 18 breweries along the route.
If you decide to celebrate Passover in Florida, head over to our page on Florida, where you can find tons of unique attractions!
Closing Thoughts
Florida is a unique place to celebrate Passover. You will get the chance to celebrate this important holiday with all the traditional rituals but under the shining sun! And, you'll get you to explore some of the best of Florida while you are here.
Looking for more seasonal things to do in Florida? Start here:
We participate in the Amazon Services LLC Associates Program, an affiliate advertising program designed to provide a means for us to earn fees by linking to Amazon.com and affiliated sites.
Subscribe to our newsletter and get the best travel tips and inspirational stories delivered monthly. No spam, no sales pitches – TRAVEL!
Brit On The Move™ Travel Resources
Ready to book your next trip? Use these resources that work:
Need more help planning your trip? Check out our Resources Page, highlighting the great companies we trust when traveling.