Tampa Things To Do In The Fall
As the weather begins to cool down and the leaves start to change color, there's no better time to hit the open road and take in some of Florida's beautiful fall foliage. And what better place to do it than Tampa? With its mild climate and countless activities, Tampa is the perfect spot for fall road trips through the foliage. So whether you're looking for things to do in the fall with scenic views or an action-packed weekend getaway, this guide has you covered.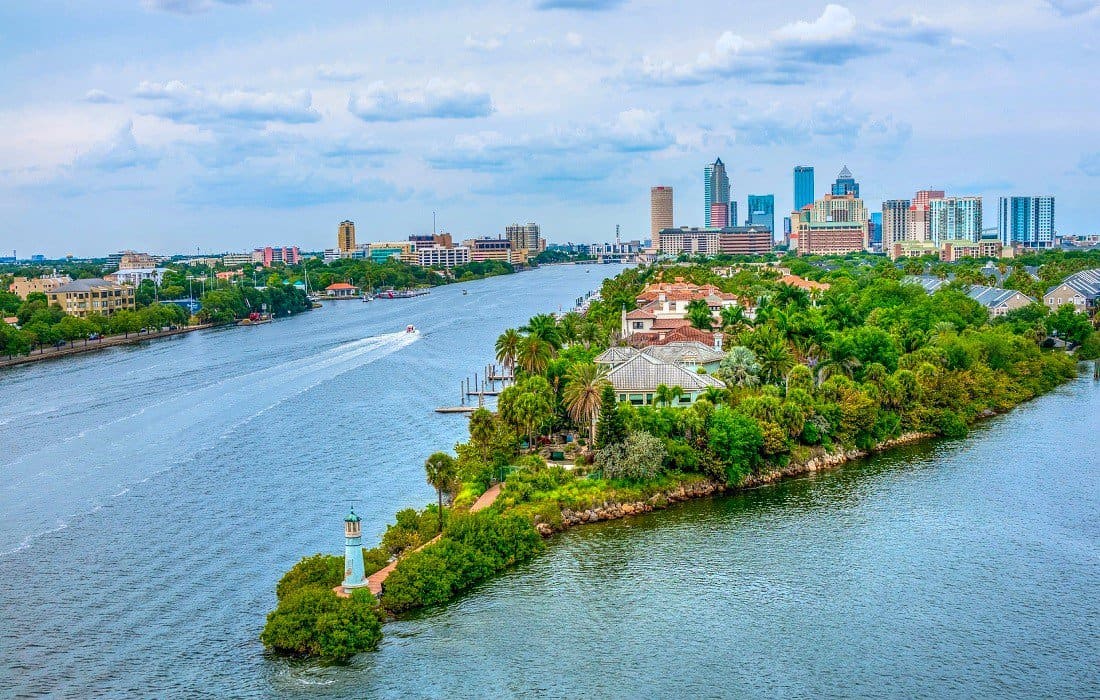 This post may contain affiliate links. Please read our disclosure and privacy policy for more information.
A Brief History of Tampa, Florida
Tampa was first settled by the native Tocobaga people, who built a large village on the hills overlooking Hillsborough Bay. The name "Tampa" is thought to come from the Calusa word for "sticks of fire," referring to the many Native American ceremonial fires that burned in the area.
In 1528, Spanish explorer Pánfilo de Narváez arrived in Tampa and claimed the land for Spain. For the next 200 years, Tampa was a small fishing village. But that changed in 1824 when the U.S. Army built Fort Brooke, which became Tampa's first permanent white settlement. The fort attracted settlers and businesses, and by the 1860s, Tampa had become a thriving city.
Today, Tampa is a vibrant, modern metropolis with a rich history and culture. And it's the perfect place to enjoy some fall foliage! Here are some of the best things to do and see in Tampa this fall.
The Best Fall Festivals Tampa Has to Offer
Fox Squirrel Corn Maze and Pumpkin Patch
You'll find fun, family-friendly fall activities and games during the annual Fox Squirrel Corn Maze! Take a hayride, play corn hole with your kids, try to find your way through the corn maze, and choose the perfect pumpkin for your front porch as you enjoy the duck races; play a game of corn hole with your kids, and take a hayride.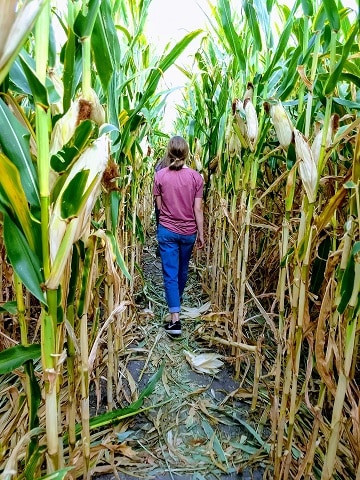 Horse Power for Kids and Animal Sanctuary Annual Fall Festival Fundraiser
Visit a non-profit animal sanctuary outside Westchase in Tampa for a fun day with the family. The festival has pony rides, train rides, hayrides, and farm animals. There will be fall games and a bonfire, which will include marshmallows. Proceeds go to the animal rescue and sanctuary.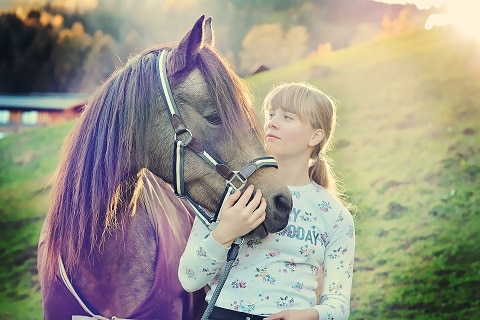 Sweetfields Farm Fall Maze
Sweetfields Farm is a great place to spend a fall day. They have a corn maze, pumpkin patch, hay rides, apple cider, and other fun fall activities. The farm is also home to cute farm animals, food vendors, and photo ops.
The corn maze is one of the highlights of the farm. It's a great way to get lost in the fun of fall. The pumpkin patch is another great activity. You can pick your pumpkin, and they have a variety of sizes and shapes to choose from, and then paint them! The hay rides are a lot of fun, too. They take you around the farm and allow you to see all the different animals.
The apple cider is delicious and a great way to get into the autumn spirit. Sweet fields Farm is a great place to spend a day with family or friends. There's something for everyone to enjoy.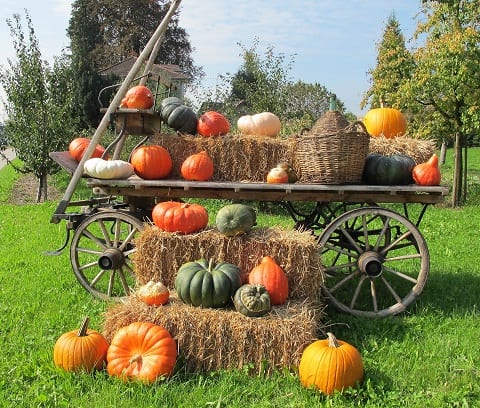 Harvest Holler Corn Maze
Not technically in Tampa, but Harvest Holler Corn Maze is less than an hour away. If you're looking for a unique and fun-filled activity this fall, look no further than the Harvest Holler Corn Maze in Polk City, Florida. This corn maze is unlike any other, with twists, turns, and hidden surprises waiting around every corner.
The maze is open during the day and evening, so you can choose to explore it during the more excellent hours of the day or under the stars. And if you get lost, don't worry – there are helpful staff members stationed throughout the maze to give you directions.
When you finally make your way out of the corn maze, you can enjoy other fall activities like hayrides, pumpkin picking, mini golf, tractor rides, and fun for the whole family.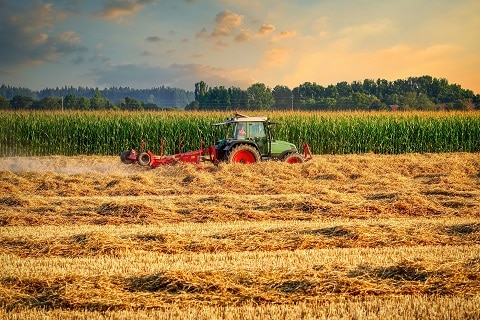 Gallagher's Pumpkins and Christmas Trees
Fall is in the air, and this is the best time to visit Tampa. That means it's time to start thinking about pumpkins and Christmas trees! Gallagher's Pumpkins and Christmas Trees is a family-owned business in St. Petersburg, Florida, providing quality pumpkins and trees for over 20 years.
They offer a wide variety of pumpkins, including traditional jack-o-lanterns, Carnival pumpkins, pie pumpkins, and more. Gallagher's is also a great place to find your perfect Christmas tree. They offer a variety of trees, from traditional pine and spruce trees to more unique types like cypress and cedar.
Whether looking for the perfect pumpkin for your Halloween decorating or the ideal Christmas tree for your holiday home, Gallagher's Pumpkins and Christmas Trees is the place to go, and it's free!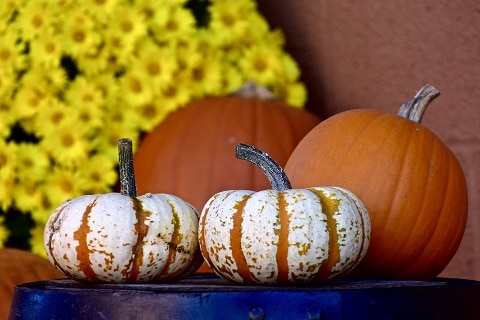 Dunedin Wines the Blues
Dunedin Wines the Blues is an annual event that celebrates the best of the local wine scene. Held in the picturesque city of Dunedin, the event features various wines from across the region.
Visitors can expect to find everything from fruity whites to rich reds, and there is also a selection of local food on offer. As well as sampling the wares of some of the area's best wineries, attendees can enjoy live music and dance performances.
The event is an excellent opportunity to learn more about the local wine industry and to find new favorites. So whether you're a newcomer to the world of wine or a seasoned connoisseur, make sure you don't miss out on Dunedin Wines the Blues, free to attend.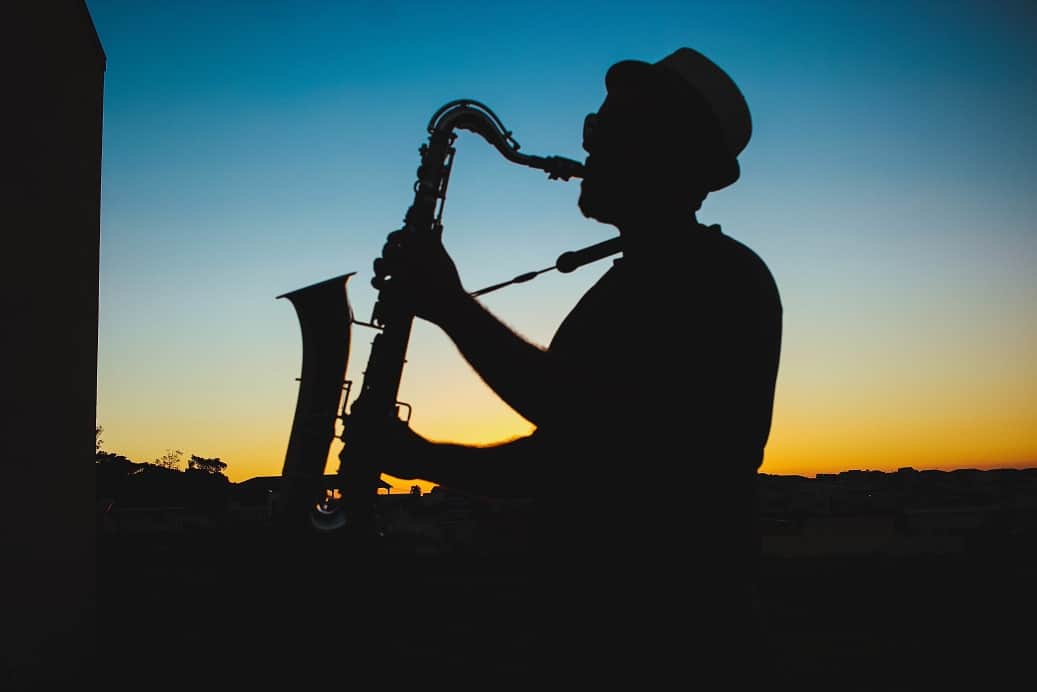 Fall Road Trip Through Tampa
Fall is the perfect time for a road trip. The weather is cooling down, the leaves are changing color, and something about being on the open road feels freeing. If you're looking for a great fall road trip destination, look no further than Tampa, Florida.
With its sunny weather, sandy beaches, and abundant activities, Tampa is the perfect place to enjoy all that fall offers. Here's a rundown of the best things to do on a fall road trip through Tampa.
Visit the Beaches
Tampa is known for its gorgeous beaches, and there's no better time to visit them than in the fall. The weather is still warm enough to enjoy the water but not so hot that you'll be uncomfortably sweaty the whole time.
Plus, the beaches are less crowded in the fall, so you'll have plenty of room to spread your beach towel and relax. Trust us; there's nothing quite like soaking up some sun and listening to waves crashing against the shore.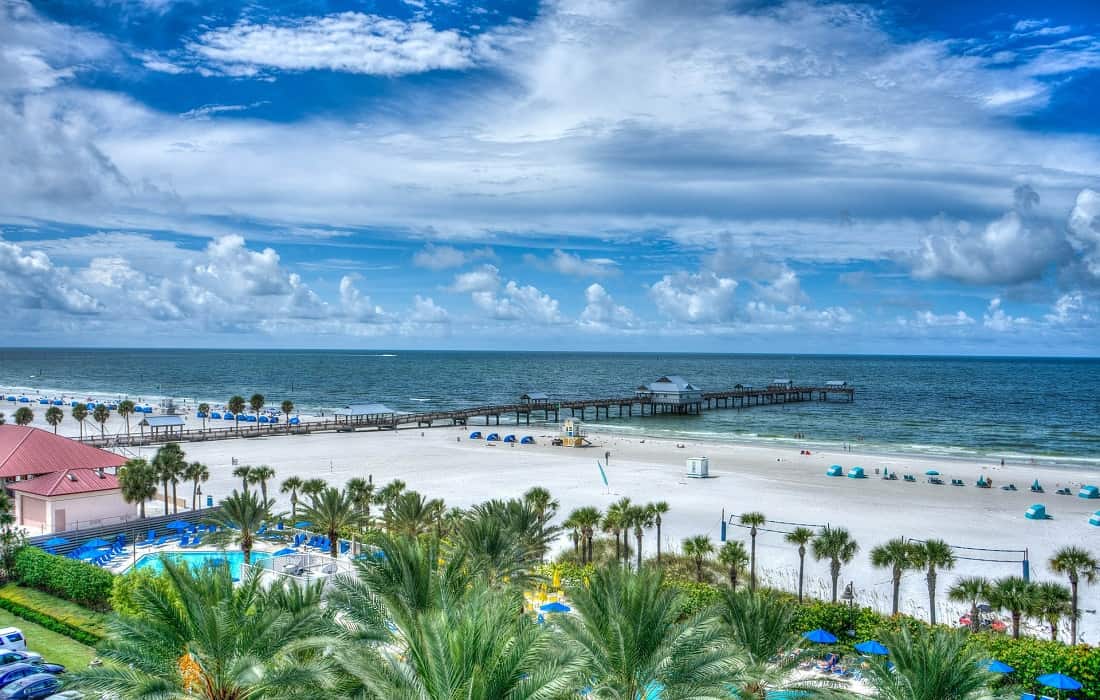 Explore Busch Gardens Tampa Bay Zoo
Tampa is home to one of the best zoos in Florida—Busch Gardens Tampa Bay. Fall is a great time to visit because you'll be able to see all of the animals in their natural habitat without having to deal with sweltering summer temperatures. Busch Gardens is also home to an abundance of kid-friendly rides and attractions, making it the perfect place for a day trip if you're traveling with little ones.
Check Out Pumpkins
No fall road trip would be complete without stopping at a pumpkin patch. Luckily, Tampa has no shortage of great places to choose from. Head to Sweetfields Farm for a selection of over 30 different kinds of pumpkins, and stop by for some hayrides and tasty pumpkin-flavored treats. No mature person is sure to find beautiful pumpkins, where Poitou is one of the best times for a road trip, and Tampa is the perfect destination. Tampa has something for everyone with its sunny weather, sandy beaches, and abundant activities.
Here are some other popular pumpkin patches in the area:
Raprager Farms
Gallagher's Pumpkins & Christmas Trees
Fox Squirrel Corn Maze
St. Pete Pier Pumpkin Patch
Hunsader Farms
Car Checklist for Road Trip through Tampa
Before heading out on a fall road trip, there are a few things you should do to prepare.
Check your vehicle's oil level and tire pressure. Having your car serviced before a long journey is also a good idea.
Ensure you have all the necessary documents, including your driver's license and registration. And don't forget about insurance. For great coverage, auto insurance for college students or young folks doesn't have to be expensive. Just shop around for the best deals.
Create an itinerary or road map to know where and how to get there.
Pack snacks and drinks for the drive, and ensure you have a first-aid kit in emergencies.
By following these simple tips, you can assemble the best car checklist for a road trip to help ensure that your travels through Tampa, Florida, are safe and enjoyable.
Tampa to Orlando
Tampa is only 84 miles away from Orlando, making it highly commutable. The best way to get from Tampa to Orlando is by train or car.
Driving By Car
It's an easy drive. Take I4 from Orlando direct to Tampa.
Taking the train from Tampa to Orlando
There is a distance of about 91 miles between Tampa and Orlando, and the train journey takes about one hour and 49 minutes. Amtrak operates the service. There are usually 15 trains per week. However, schedules may vary during weekends and holidays.
The Best Time to Visit Tampa, Florida
When most people think of Florida, they think of hot, humid summers spent lounging on the beach. However, many people don't realize that Florida is a great place to visit in the fall. Thanks to its subtropical climate, Tampa enjoys mild weather all year round.
However, the evenings start to cool off in October and November, making it the perfect time to enjoy all the city offers. Here are a few reasons autumn is the best time to visit Tampa.
The Weather is Perfect
One of the best things about Tampa is its mild weather all year round. However, the temperatures start to drop in October and November, making it much more comfortable to be outdoors.
Additionally, the humidity dissipates around this time of year, making it even more pleasant to be outside. So if you're looking for the perfect weather to enjoy all Tampa offers, autumn is the time to visit.
The Fall Foliage is Beautiful
One of the best things about autumn is the beautiful fall foliage. While Tampa might not have the traditional New England-style leaves changing color, plenty of lovely plants and trees still put on a show this time of year. Strolling through one of Tampa's many parks is the perfect way to enjoy the autumn scenery.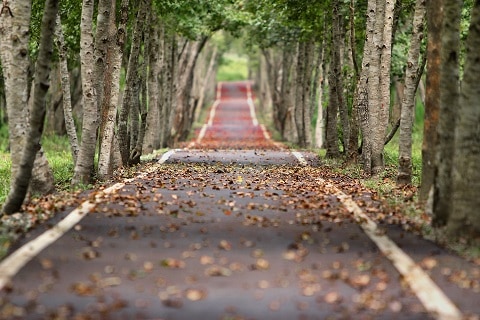 There are plenty of Festivals and Events Going On.
Tampa comes alive in autumn thanks to the fall festivals Tampa hosts and the other events that take place during this time of year. From food festivals celebrating Tampa's culinary scene to art festivals showcasing local talent, there's something for everyone in autumn.
Plus, Halloween is a big deal in Tampa, thanks to the spooky attractions that pop up around town during this time of year. So if you're looking for a festive atmosphere, autumn is the best time to visit Tampa.
Tampa Restaurants
Tampa is a foodie's paradise. With so many restaurants, knowing where to start can be challenging. That's why we've compiled a list of the best restaurants in Tampa, Florida. Whether you're looking for a casual bite or a fine dining experience, there's something on this list for everyone. So without further ado, the best restaurants in Tampa, Florida, are here.
Bern's Steak House
This landmark Tampa steak house is beloved for its Dry Aged Prime Beef, Seasoned with a proprietary blend of spices and roasted in a 1,200-degree oven. The steak is then hand-cut to order and served with Bern's legendary 24-sauce cart. Other menu items include fresh seafood, classic French dishes, and an extensive wine list.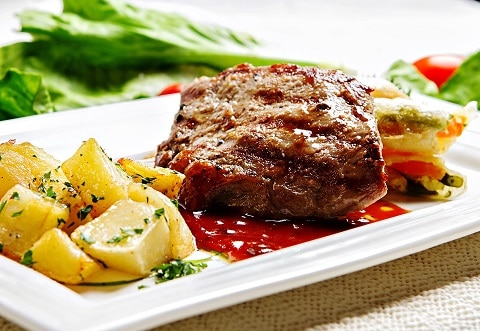 The Columbia Restaurant
Founded in 1905, The Columbia is the oldest restaurant in Florida and the largest Spanish restaurant in the world. The menu features classic Spanish and Cuban dishes such as paella, ropa vieja, and chicken nuggets a la plancha.
All
In the historic Tampa Heights neighborhood, Ulele is a Native-American-inspired restaurant that focuses on fresh, local ingredients. Menu items include bison short ribs, Florida grouper, and wild boar sausages.
Edifice
This restaurant is located in the chic Oxford Exchange building and features upscale American cuisine focusing on fresh, seasonal ingredients. The menu includes Wagyu beef tartare, oven-roasted chicken, and seared scallops.
Mise en Place
This trendy South Tampa restaurant is known for its contemporary twist on classic American fare. The menu includes lobster macaroni and cheese, smoked pork tenderloin, and grilled vegetables with goat cheese.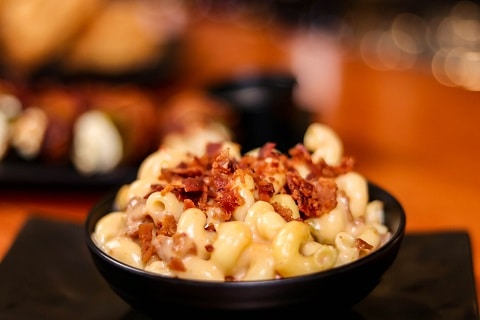 Palm Pavilion Beach Cafe & Bar
Located on Clearwater Beach, this open-air cafe is the perfect place to enjoy fresh seafood while watching the waves roll in. The menu includes coconut shrimp, grouper sandwiches, and conch fritters.
La Teresita
This family-owned Cuban restaurant has served Tampa residents for over 40 years. It is known for its traditional Cuban cuisines such as ropa vieja, frijoles negros, and Arroz con Pollo.
Ferg's Sports Bar & Grill
Located in downtown Tampa's Channelside District, Ferg's is the perfect place to watch your favorite team while enjoying a delicious burger or wings. The menu also includes appetizers, sandwiches, salads, and wraps.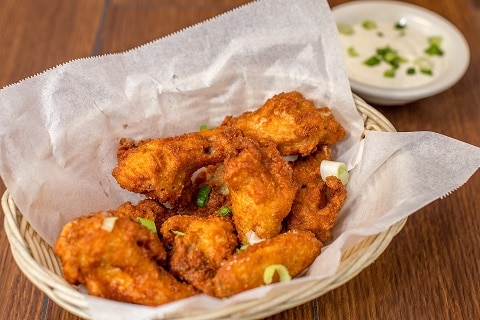 Malio's Prime Steakhouse
This upscale steakhouse is known for its prime-aged beef, hand-selected from select ranches across America. Other menu highlights include fresh seafood, gourmet pasta dishes, and an extensive wine list.
Datz
This quirky diner is known for its delicious comfort food, huge portions, and creative presentations. Their most popular dishes include chicken fried bacon, the Motherclipper Sandwich, and the Big Timer Breakfast.
So what are you waiting for? Start planning your Tampa, Florida, fall foliage road trip today! You're sure to have a blast with many options for things to do and see. And who knows, maybe you'll even discover a new favorite place.
Closing Thoughts
Like many other Florida cities, Tampa has plenty of things to do, and the fall season is a particular time when families enjoy the cooler weather and pumpkin patches! So whether you're looking for something to do in the fall with scenic views or an action-packed weekend getaway, Tampa is the place to hit.
Looking for more seasonal things to do in Florida? Start here:
We participate in the Amazon Services LLC Associates Program, an affiliate advertising program designed to provide a means for us to earn fees by linking to Amazon.com and affiliated sites.
Subscribe to our newsletter and get the best travel tips and inspirational stories delivered monthly. No spam, no sales pitches – TRAVEL!
Brit On The Move™ Travel Resources
Ready to book your next trip? Use these resources that work:
Need more help planning your trip? Check out our Resources Page, highlighting the great companies we trust when traveling.